Jeremy Renner Is Just Like Us And Spends Avengers: Endgame Crying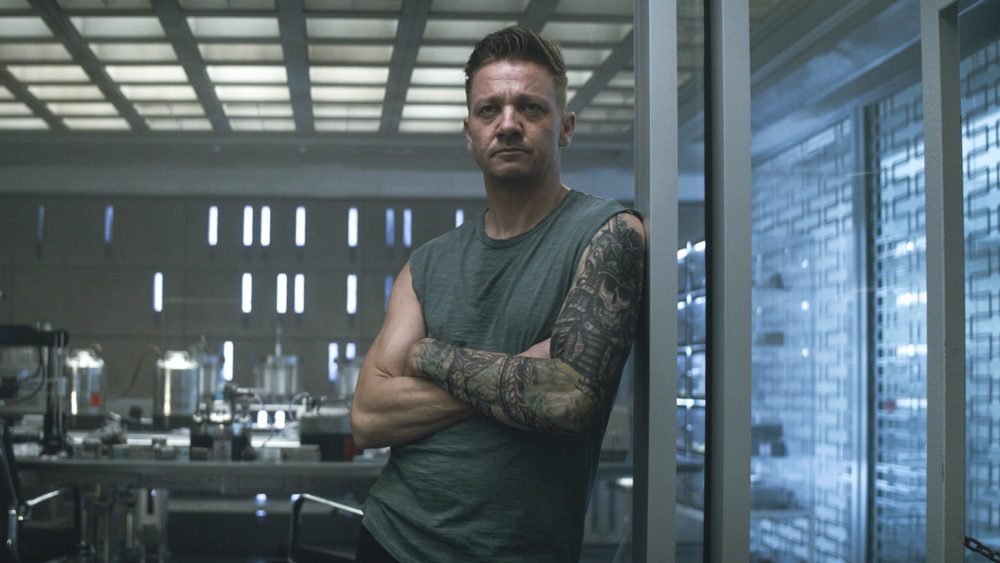 A new Marvel project gives us far more than just thrilling new content. With the arrival of Hawkeye on Disney+, all eyes have been back on the titular character. But in addition to new storylines, these types of premieres also give us more access to our favorite stars. Jeremy Renner has been doing press for Hawkeye and has revealed that he, too, spends most of Avengers: Endgame crying. Stars, they're just like us!
Jeremy Renner Can't Stop Crying During Avengers: Endgame
Image via Marvel Studios
Knowing how the film was going to end, I spent the majority of my time watching Avengers: Endgame with tears in my eyes. I almost had to leave during the infamous Vormir scene because I was a wreck. And I still cry when I rewatch the film, no matter how many times it's been. But for some, the tears come for slightly different reasons. One of the stars, Jeremy Renner (Hawkeye) watched it at the premiere to celebrate the end of an era.
In an interview with Ali Plumb of BBC Radio 1, the actor has a lot to share about the experience.
We were all laughing and weeping. It was a lot. It was a lot. Oh, I can't – I'll never watch that again. It was a difficult experience. We're a sobbing mess.
Watching the second highest-grossing film of all time is special for its place within a massive cinematic universe. But to watch the film and to have had been a part of it since near the beginning? We can't even begin to imagine the emotions that must have come up!
Renner Can't Stop Giving Us Fun Stories Of Being An Avenger Behind The Scenes
The interview also gives Renner the space to talk about some of his Marvel successes. His initial casting didn't seem to excite him as much as some other Avengers alum, and an early fear even included becoming a 50-year-old in tights. He's 50 now, and we can say with 100% certainty that we'd still be happy to watch Hawkeye if he was wearing tights.
When it came down to taking on the role, Renner shares that his favorite aspect has always been the kids. The ability to make them happy, and now be able to watch his own children consume the media, is the exciting part. Knowing that this is important to him helps shine a light on why he's doing the Hawkeye project. Despite the occasional serious tone, the series has reminded us how much fun superheroes can be with the lighthearted tone and witty relationships.
Image by Mary Cybulski via Marvel Studios
Could Hawkeye Ever Become A Captain America-Esque Character?
Another interesting comment of Renner's during the interview is his belief that Clint Barton would succeed in a leadership role, similar to Captain America's. The reason? Because there is a level of accessibility to him. He is a superhero without superpowers, and while some might make him the weakest avenger, it does send a positive message to kids. It's the inherent selflessness and hardworking attitude that can remind kids that anybody can be a hero.
You can catch Jeremy Renner as the titular character in Hawkeye, with new episodes streaming on Disney+ every Wednesday.
Readers, let's face it. We're all spending most of Avengers: Endgame crying, even if we're Jeremy Renner. What are some other key Marvel moments that have made you feel all of your emotions at once? Drop your thoughts in the comments!
Featured image via Marvel Studios.
Meghan Hale is the kind of movie lover that has a "must watch" that is a mile long... and growing. When she isn't talking about the latest film and television news she is writing one of her many in-process novels, screaming film trivia at anybody who will listen, and working as a mental health care professional. Follow her on Twitter @meghanrhale for some fun theories and live reactions to all things entertainment.
Leave a comment