Interview with the Vampire Show Renewed
AMC hasn't even aired the first season of the Interview with a Vampire show yet, but that hasn't stopped them from renewing it! The first season is coming out on October 2nd, and AMC has just renewed it for a second season. Clearly, they have high hopes for this series! The show will be an adaptation of the Anne Rice book by the same name. It will air exclusively on AMC+ and AMC next month. This is the second screen adaptation of the series after Warner Bros released the film in 1994. They followed this up with a sequel in 2002, Queen of the Damned, but that was it on the franchise's front…until now. As you might imagine, many fans are excited to see another adaptation of the best-selling franchise!Unlike the first season, the second season of the Interview with a Vampire show will occur in Europe. Additionally, it'll be slightly longer, with a season of eight episodes instead of seven. Mark Johnson will be one of the executive producers for the series. Johnson is most famous for his work on Better Call Saul and Breaking Bad and has won an Oscar and Emmy. Rolin Jones will join him as an executive producer, and he will also be the showrunner. Previously, Jones worked on Friday Night Lights and Perry Mason.In terms of the cast, Jacob Anderson plays Louis de Pointe du Lac, while Sam Reid plays Lestat de Lioncourt. Bailey Bass is Claudia, and Eric Bogosian will play the eager interviewer, Daniel Molloy.
What is Interview with a Vampire about?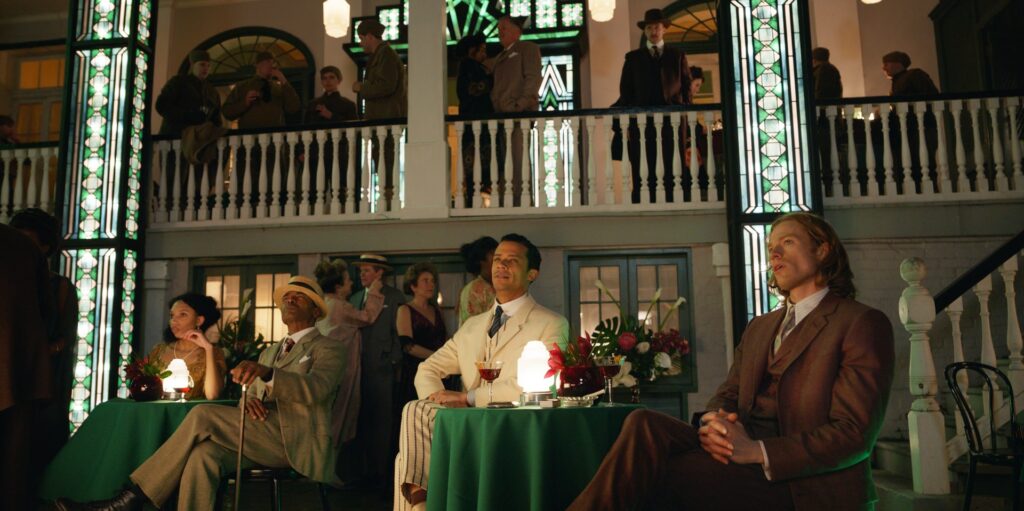 Image: AMC
Like the best-selling novel, the Interview with a Vampire show will focus on immortality, blood, and relationships. Although it hasn't aired publicly yet, Rotten Tomatoes critics have already given the show a 100% approval rating, with an average score of 7.9/10. Similarly, critics on Metacritic have given it an average of 79 out of 100. Clearly, there's a good reason why AMC decided to renew it already for another season before the first one officially aired!
Additionally, AMC's original programming president, Dan McDermott, gave a statement about the series. He praised the adaptation and talked about how much effort the cast and crew members put into creating the Interview with a Vampire show:
As such, fans can rest assured that the series will be a good adaptation of the book series. It'll also deliver its own twists and turns to keep old – and new – viewers captivated.
Anne Rice Vampire Book
Image: AMC
Jones also spoke about the Interview with a Vampire show, revealing that the show will explore different locations worldwide. These include Dubai, Paris, Bulgaria, New Orleans and Romania. According to Jones, the entire crew is "honored, humbled, and hungry to add more stamps to our vamps' passport books endeavor not to screw it up." Similarly, Johnson also stated that he wants to "take full advantage of the wonders bestowed upon us by Anne Rice."
Before she passed away last year, Rice agreed to a deal with AMC to create a TV franchise. This franchise would be based on 18 of her books and would be a shared deal. If that wasn't enough, AMC is also working on adapting another of Rice's books, Lives of the Mayfair Witches, into a television series.
You can catch the first two episodes of the Interview with a Vampire show on AMC+ on October 2nd. There's no word on when a second season might release, although we're not expecting it at least until 2023/4.
Hi! I'm Arvyn, and I'm an English teacher from the UK. I've been teaching English online for over 4 years to students from all across the world and all ages. Outside of work, I'm a huge fan of reading, video games, and playing with my adorable kitties. See ya!
Leave a comment