Howard Shore Composing Middle-Earth Series For Amazon Prime? Might Be Too Good To Be True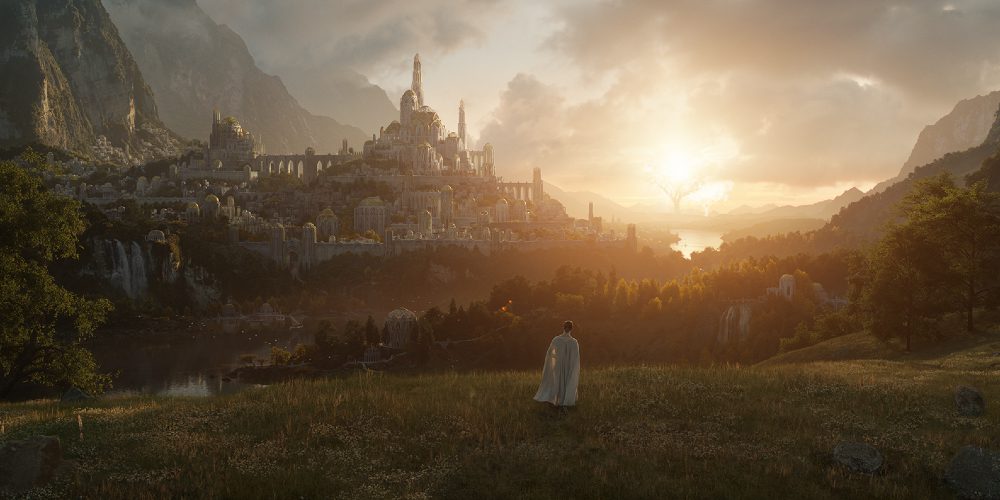 One of the reasons Lord of the Rings: The Fellowship of the Ring took the top spot in our best movies of 2001 was for the iconic score that Howard Shore composed. Thanks to the Lord of the Rings trilogy, he won three Oscars: best score for Fellowship of the Ring and Return of the King, and best original song, "Into the West," shared with Annie Lennox and Fran Walsh. He also returned for the Hobbit trilogy and was instrumental (get it…) in making the two trilogies feel like they were part of the same world. But now it looks like his Middle-Earth days are far from over, as Howard Shore could be composing the upcoming Amazon Primes series.
Howard Shore Composing the Middle Earth Series Lets Amazon Have Their Cake and Eat it Too.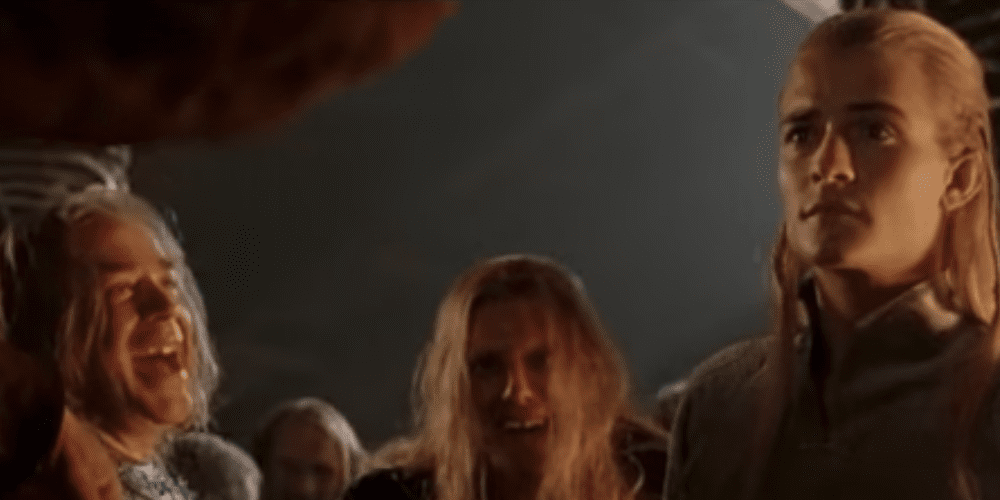 Howard Shore (far left) sharing a scene with Orlando Bloom (far right) in The Lord of the Rings: The Return of the King. (Image: New Line Cinemas)
More specifically, involving the original composer allows Amazon to have a reboot and a prequel simultaneously. The first image released (seen above) already feels like it came right out of Peter Jackson's films, and it would not be wise for Amazon to try and reinvent the wheel. That would just break it, and we all know what happens to fantasy stories when someone breaks the wheel.
However, this doesn't feel like a reboot or even a soft reboot. When Marvel brought Hulk into their cinematic universe, they didn't completely ignore Ang Lee's 2003 Hulk. That movie ended with Bruce Banner in Brazil, and Incredible Hulk starts with Banner in Brazil. That's about as much as they kept. (Hold on, does that mean, TECHNICALLY, that the 2003 Hulk is the first MCU movie? Shudder). From the actors and director to how Hulk looked, the rest of the movie was completely different.
Amazon isn't going completely different with their Middle-Earth series, so Howard Shore composing the series makes sense. If audiences hear the iconic music in the trailer, they'll be instantly excited for the series. Plus, it would simply be wonderful to listen to his take on the stories from The Silmarillion. Only he could set the tone of high fantasy + Greek tragedy of The Children of Hùrin.
What do you think? Do you think Howard Shore composing the Middle-Earth series is a good idea…or do you think he's run his course for Tolkien's work?
(Featured Image: Amazon Studios)
Roman Colombo finished his MFA in 2010 and now teaches writing and graphic novel literature at various Philadelphia colleges. His first novel, Trading Saints for Sinners, was published in 2014. He's currently working on his next novel and hoping to find an agent soon.
Leave a comment