House of the Dragon Season 1 Review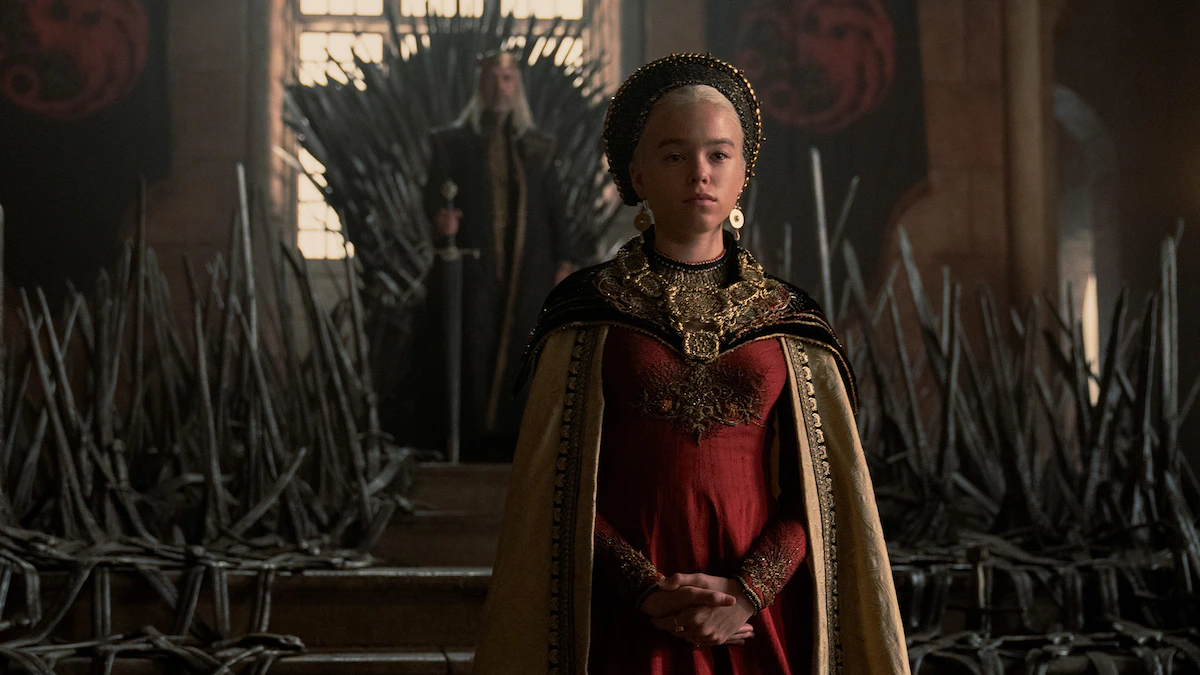 American fantasy drama show House of the Dragon is the latest entry in the franchise and a stand-alone precursor to Game of Thrones, written by George R. R. Martin and produced by Ryan Condal. Both television shows are based on George R. R. Martin's books, and the show's creators are Miguel Sapochnik and Condal. The series, which is loosely based on the book Fire & Blood, is set nearly 200 years before the events in Game of Thrones, 172 years prior to the birth of the Daenerys Targaryen, a member of the namesake royal dynasty, and 100 years after the Targaryen Conquest, which brought the Seven Kingdoms together. It depicts the tangled relations within the Targaryen family, the start of House Targaryen's demise, as well as the events leading up to and encompassing the civil war of Targaryen of succession, known as the "Dance of the Dragons."
Context of the series
One could argue that House of the Dragon is the most eagerly awaited series of the year. Following the highly criticized Game of Thrones finale, many people have questioned whether any rumored spin-offs would be worthwhile.
Fortunately, any concerns that this prequel won't be good are quickly dispelled. The series offers a compelling plot, shocking scenes, and backstabbing almost right away. One sequence, in particular, puts House of the Dragon much higher than that in comparison to the first Game of Thrones episode. House of the Dragon appears to be bloodier, deadlier, and more terrifying than its predecessor.
At the beginning of the show, king Viserys Targaryen is in charge. He succeeded his grandfather, King Jaehaerys I Targaryen, who had presided over several decades of stability and prosperity in Westeros. But as always, there is uncertainty about who should be sitting in that jagged authority chair. The middle-aged king should silence his critics, but Viserys is conflict-avoidant, sympathetic, and reasonable—all unsuitable qualities for a leader in the perpetually brutal and rarely peaceful Seven Kingdoms. We first see the king as he faces the most difficult choice of his reign: he must decide whether to spare the life of his Queen Aemma (Sian Brooke) or that of his (hoped-for male) offspring.
This new chapter in the Seven Kingdoms is reverse-engineered to fit into stories and family lines that Game of Thrones fans are accustomed to. However, prepare for the genealogical discussion about Targaryen, Lannister, Velaryon, and Hightower houses, theories linking the past with the present, and spooky debates over whose television series presented the bloodiest, most graphic scenes of violence. Although prior fandom is not necessary for immersing yourself in the House of the Dragon saga, it is recommended that you have a strong stomach when you return to Westeros (please be aware of wanton extreme violence, carts full of severed body parts, and worse).
Fans will appreciate the characters' three-dimensionality. For instance, Olivia Cooke excels at having us question her character's facial expressions throughout the first two episodes. Additionally, it appears that House of the Dragon will feature a lot of plotting, deceit, and betrayals, just like Game of Thrones did. We don't yet know if there will be any bloody conflicts. However, I wouldn't worry too much because it's likely that a bloody battle will occur before the first season is out. This show is essentially Game of Thrones at its finest. The prequel also has a vastly improved visual and tactile quality. The people are trickier to get invested in than the tale. The character improvement will undoubtedly be more substantial in the following seasons.
Conclusion
House of the Dragon does have a great deal to prove, and in its early episodes, it does so admirably. However, it hasn't yet managed to escape the shadow cast by its predecessor, but we still can't wait to see the next episode.
Leave a comment