HBO Continues To Rock SDCC With New Westworld Trailer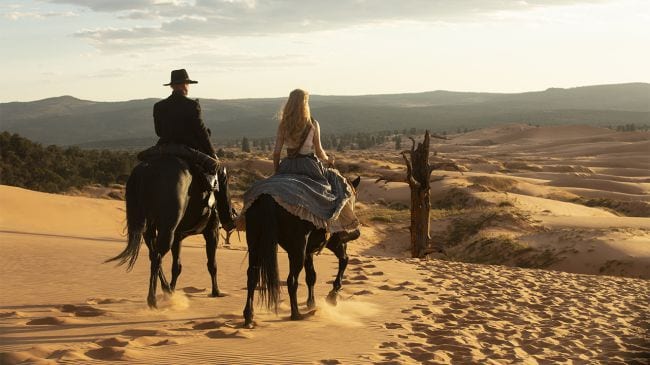 HBO has been crushing it at SDCC this week, releasing new content including a His Dark Materials trailer and Watchmen. They've done it again with the premiere of a Westworld season three trailer promoting the season that will drop in 2020. The show starts off by asking fans to imagine a theme park where you're allowed to kill people. In other words, imagine a playground for rich people to play out their wildest dreams. The show has grown into themes of isolation, animalistic desire, and humanizing artificial intelligence. Watch the new Westworld trailer below for a hint at what's coming.
New (And Old) Faces
Breaking Bad fans everywhere are thrilled about Aaron Paul's return to the small screen. The trailer shows Paul's character, Caleb, already thrown into some tough situations. He will apparently be a way of challenging and softening the ruthless Dolores, played by Evan Rachel Wood. Along with Aaron Paul, the show is also adding Lena Waithe and Vincent Cassel to the cast.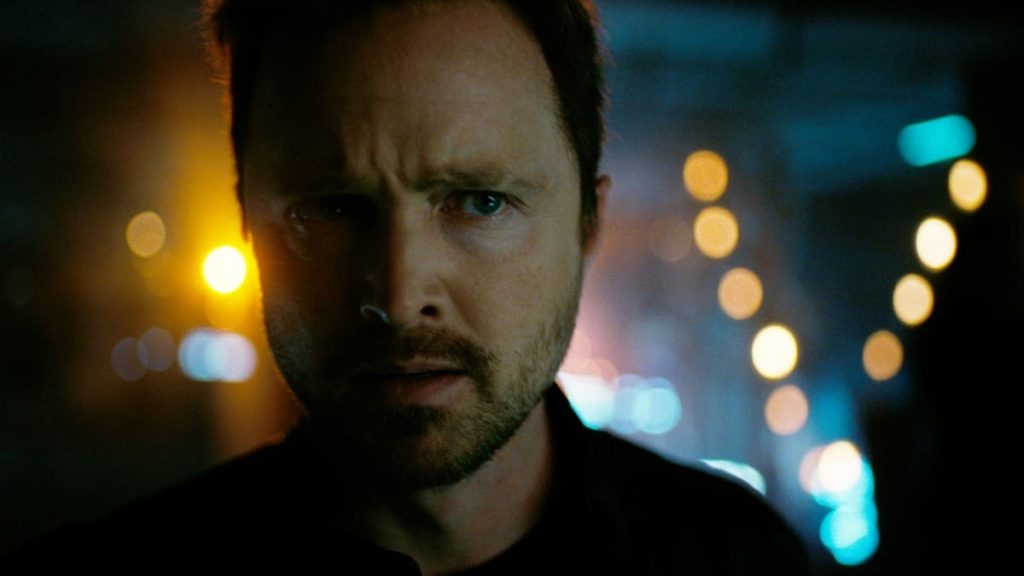 Dolores appears to struggle in Los Angeles after her escape from the park. Co-creator Jonathan Nolan announced that the name of this season is "The New World", which could be alluding to the new worlds that Dolores and other hosts, like Maeve, now find themselves in, both metaphorically and physically. And, speaking of Maeve, it looks like she has found herself in a new park. The character, played by Thandie Newton, is in a Nazi-occupied European theme park. Perhaps Bernard, played by Jeffrey Wright, will use her to take on Dolores.
A Not-So-Far Look Into The Future
Watching season one back in 2016 felt futuristic. However, Nolan doesn't think it's so far away. At the SDCC panel, he talks about how the big ideas they play with are "right now" and deal with "the world as it is: a giant shit show." With such fast-developing AI technologies, we certainly may find ourselves in a world like Westworld in the near future.
In addition to the return of our favorite cast members, and some fresh new faces, this season looks like a cinematic masterpiece. Additionally, having a large portion of the season apparently taking place in Los Angeles gives plenty of freedom to the show in terms of setting, as the city has plenty to offer. And, with Maeve fighting Nazis, there's sure to be a stark contrast between the futuristic and robotic setting of the current world, and the European architecture of the 40s.
Will you be watching season three? If so, let us know! And, if you got offered the chance to design one of the parks in the show, what would you create?
Featured image via HBO.
Meghan Hale is the kind of movie lover that has a "must watch" that is a mile long... and growing. When she isn't talking about the latest film and television news she is writing one of her many in-process novels, screaming film trivia at anybody who will listen, and working as a mental health care professional. Follow her on Twitter @meghanrhale for some fun theories and live reactions to all things entertainment.
Leave a comment