The Disney+ Trailer for Hawkeye Is Finally Here, and It's Beginning to Feel a Lot Like Christmas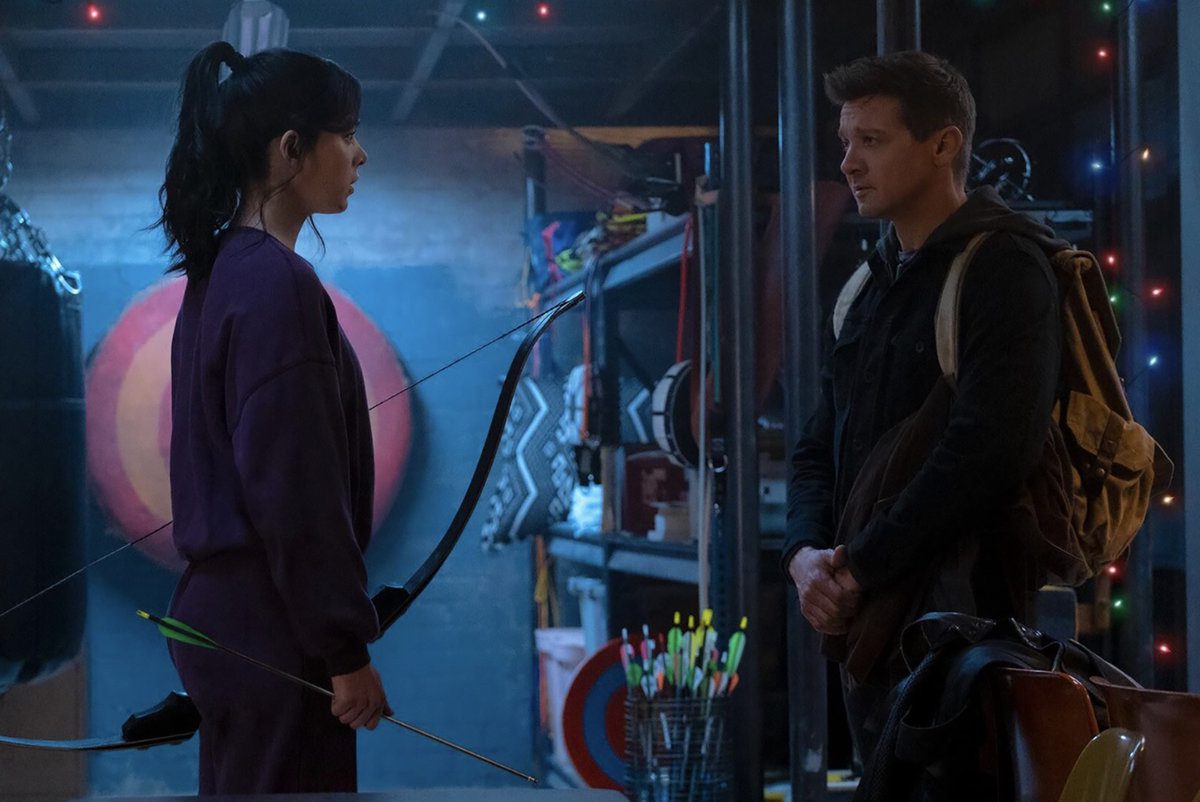 Leaving the exciting world of being a superhero must be a lot easier said than done. Clint Barton has more than enough reason to ditch the Avengers. With a beautiful family and the urge to escape his brutal past, we all thought that he was out for good. But in the new trailer for the Disney+ series Hawkeye, it's pretty clear that his bow and arrow days might never be over. Take a look at the new trailer ahead of its Disney+ premiere later this fall!
Watch The Trailer For Hawkeye Before It Hits Disney+
Something about Christmas and Marvel has never really matched up. It's hard to be festive in a world filled with supervillains, and the aesthetics have never matched up with a hero. But this holiday has the Bartons wanting to spend Christmas with their father. And, of course, they'd want to. The past five holidays were when they were blipped! I'd imagine they want some great presents, Christmas cookies, and tickets to see Rogers: The Musical on Broadway. But that's probably not what they're going to get.
If the Marvel Cinematic Universe has proven anything, it's that escaping your past is difficult. When some old enemies from Jeremy Renner's Barton's vigilante days start popping up, he's surprised to earn an ally in Kate Bishop (Hailee Steinfeld.) This young archer isn't shy about her talents and is desperate to be worthy of the title of Super Hero. With Barton wanting to step down, could she take over the mantle of Hawkeye?
So far, the sneak peeks in the Hawkeye trailer don't give us any expectations for the Yelena Belova appearances that we're all eager for, especially after that post-credits scene in Black Widow. But it is Marvel, after all, so we expect plenty of surprises when episodes start to premiere on the streaming service. It also gives Clint Barton the chance to break free from the "Weakest Avenger" title that he has held on to for so long. Will his strengths shine through when he's not in the presence of Gods? We think so.
Readers, are you excited to catch Hawkeye on Disney+ after watching the brand new trailer? The series debuts on November 24th, 2021. Let's start our countdowns!
Featured image via Marvel/Disney+.
Meghan Hale is the kind of movie lover that has a "must watch" that is a mile long... and growing. When she isn't talking about the latest film and television news she is writing one of her many in-process novels, screaming film trivia at anybody who will listen, and working as a mental health care professional. Follow her on Twitter @meghanrhale for some fun theories and live reactions to all things entertainment.
Leave a comment