Grand Admiral Thrawn Ahsoka Location Possibly Revealed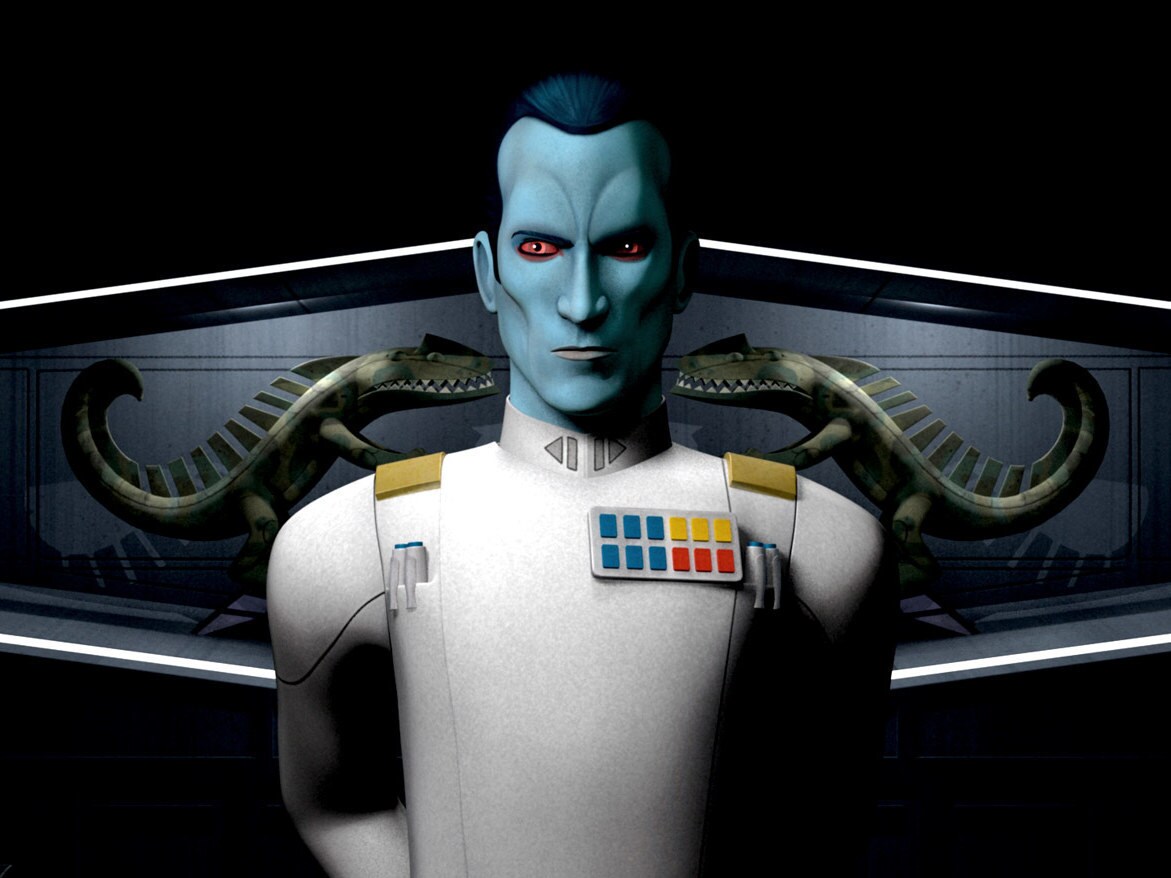 Star Wars enthusiasts, strap in! We're a mere three months away from the much-anticipated live-action Star Wars series, Ahsoka! You're buzzing with excitement too? Great, you're in good company! We've got some exclusive news about the Grand Admiral Thrawn Ahsoka appearance – and where he might be!
This series is somewhat of a spiritual successor to the much-loved animated series, Star Wars Rebels. You recall the one that wrapped up in 2018? Yup, that's the one. Plus, Ahsoka cleverly weaves in elements from the smash hit, The Mandalorian. Who doesn't love a good intergalactic crossover?
Now, let's rewind a bit for a quick memory jog of the Grand Admiral Thrawn Ahsoka narrative. Remember Ezra Bridger, the Jedi Knight who defended his home-world Lothal from the wickedly smart Grand Admiral Thrawn? Yeah, that's the guy! The one who ingeniously trapped Thrawn, his Empire, and himself with the otherworldly Purrgil. Then, he took an unexpected lightspeed jump to an unknown part of the galaxy. Quite the Houdini, right?
Also, don't  forget about Ahsoka Tano and Sabine Wren, Ezra's pals. Originally, these two embarked on a daring quest to find their MIA friend. And, as disclosed in The Mandalorian's second season, Ahsoka even played detective with Morgan Elsbeth to uncover Thrawn's location. Because, logic dictates, find Thrawn, find Ezra. Pretty smart, huh?
Since Rebels wrapped up, every fan has been plagued with one burning question – where did Ezra and Thrawn vanish to? Well, we may have some insights about the Grand Admiral Thrawn Ahsoka appearance.
According to MakingStarWars, Thrawn and Bridger could be in a new galaxy or an uncharted corner of our galaxy, intriguingly called the "New Beyond". However, the real juicy bit comes when they hint at a more specific location – the Nodian Highlands.
Where is
Grand Admiral Thrawn Ahsoka?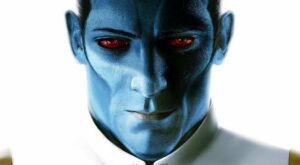 Image: Lucasfilm/Disney
Yep, that's right! What a juicy piece of this Grand Admiral Thrawn Ahsoka narrative. Envision an epic showdown in the Nodian Highlands with Ahsoka, Sabine, Morgan, Baylan, and Shin. Why's this crucial? Because gossip has it that Elsbeth is hard at work constructing a colossal vessel. But what was its mission? Well, to journey into the unknown to retrieve Grand Admiral Thrawn. And it seems Ahsoka and Sabine might just hop on board with Elsbeth to this location.
So, if Elsbeth's ship is heading for Thrawn and touches down in the Nodian Highlands, it could be the exact location where Bridger and Thrawn have been laying low. After all, the Nodian Highlands likely refers to a specific region of the planet, not the whole thing. Could the planet be named Nodia? However, that's just pure speculation.
But who is this Thrawn from this Grand Admiral Thrawn Ahsoka narrative that we keep talking about? Grand Admiral Thrawn, also known as Mitth'raw'nuruodo, is a Chiss male who served as a member of the Chiss Ascendancy and Grand Admiral in the Galactic Empire's navy. His strategic genius and prowess in battle made him a force to be reckoned with. Thrawn was known for his distinctive blue skin, red eyes, and an icy demeanor, making him one of the most memorable characters in the Star Wars universe.
Ahsoka Disney+ Release Date
Finally, the Ahsoka series is all set to hit Disney+ this August. All of us are on the edge of our seats to see the Grand Admiral Thrawn Ahsoka narrative unfold. Will we finally unearth the elusive location of Ezra and Thrawn? Is the Nodian Highlands going to spill its secrets? Will Thrawn's icy cunning be his downfall or his salvation? There's only one way to find out, so keep your popcorn at the ready, and may the force be with you!
Hi! I'm Arvyn, and I'm an English teacher from the UK. I've been teaching English online for over 4 years to students from all across the world and all ages. Outside of work, I'm a huge fan of reading, video games, and playing with my adorable kitties. See ya!
Leave a comment