Batman is Fighting COVID-19 in Fund the Bat with His Greatest Power: Money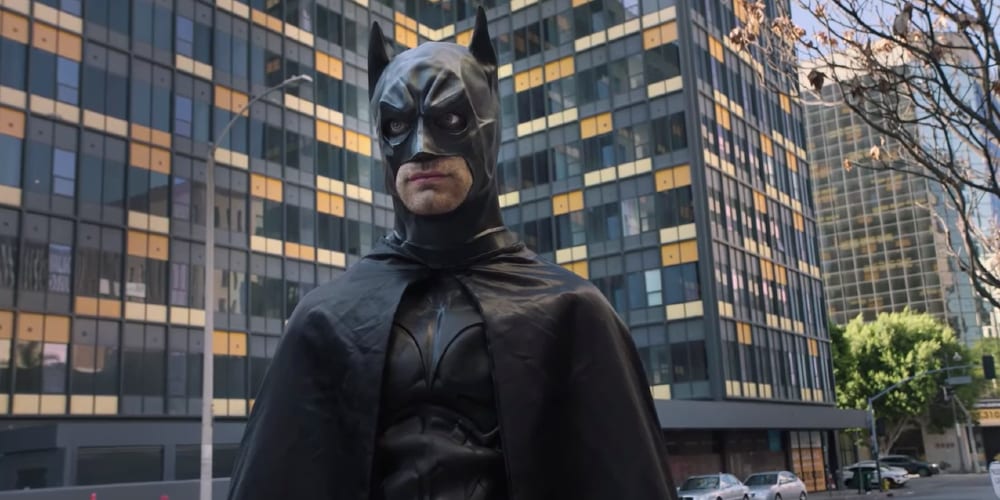 The COVID-19 pandemic has hit everyone hard, but some people need help more than others. So, to help raise funds for MPTF's COVID-19 Emergency Relief Fund, Jeff Ward (Agents of SHIELD) and his friends put together the Batman parody Fund the Bat GoFundMe. The crowdfunding charity drive is simple: if every American chips in slightly less than $1, they can raise $320,000,000 to help crew members, writers, directors, actors, and other industry professionals who have lost their jobs due to the pandemic.
Fund the Bat Shows What Would Happen to Batman if Alfred Contracted COVID-19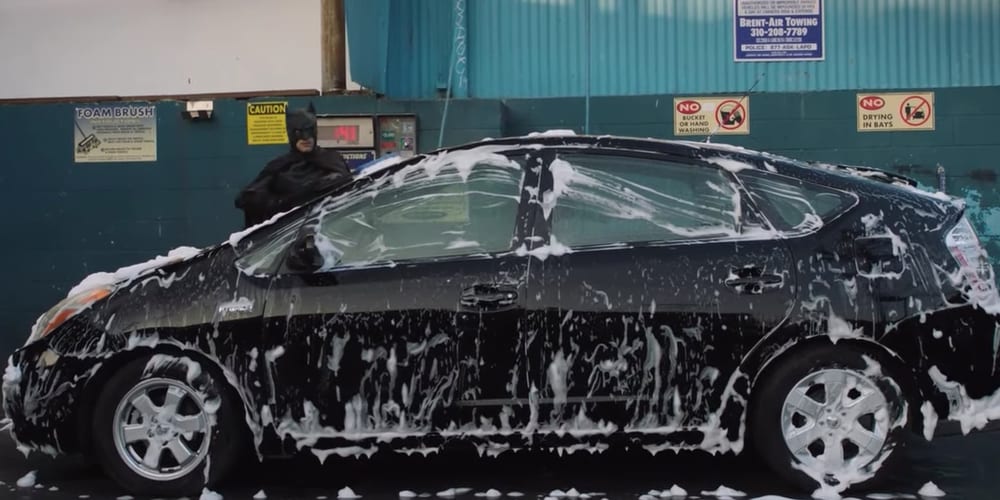 Batman washing his car like all of us would—wearing a cape. (Image: Fund the Bat Video)
It's hard to make the COVID-19 pandemic funny, but Fund the Bat manages to do that with its Batman parody. Within a week of Alfred's stay at the hospital, the entire Wayne fortune is gone and Wayne enterprises is bankrupt. Now, he's training on a children's playground, driving a KIA instead of the Batmobile, and sleeping in a tree. It's a great, silly way to highlight the importance of the fundraiser without depressing people even more.
Remember that in Crises, The Arts Still Matter
It might not seem like a big deal, getting money to help the arts community, but the arts are very important for humanity. Don't believe me? Well, remember that in World War II, there was an entire team of soldiers whose sole job was to save pieces of art. The "Monuments Men" even had a very meh movie based on them staring Bill Murray and George Clooney.
But there's also the legend of Winston Churchill's response to Parliament wanting to cut funding to the arts during World War II. As the story goes, he refused to do it and replied "then what are we fighting for?" If he said that or not, we'll never know. However, he did say, "The arts are essential to any complete national life." Continuing, he added that "it is by art man gets nearest to the angels and farthest from the animals."
Watching a television show, streaming a movie,or  reading a comic book event might not seem important. But in times like these, art of any kind is sometimes  all we have to make it throughout the day.
Roman Colombo finished his MFA in 2010 and now teaches writing and graphic novel literature at various Philadelphia colleges. His first novel, Trading Saints for Sinners, was published in 2014. He's currently working on his next novel and hoping to find an agent soon.
Leave a comment