Freddie Stroma Takes Over Chris Conrad's Role in Peacemaker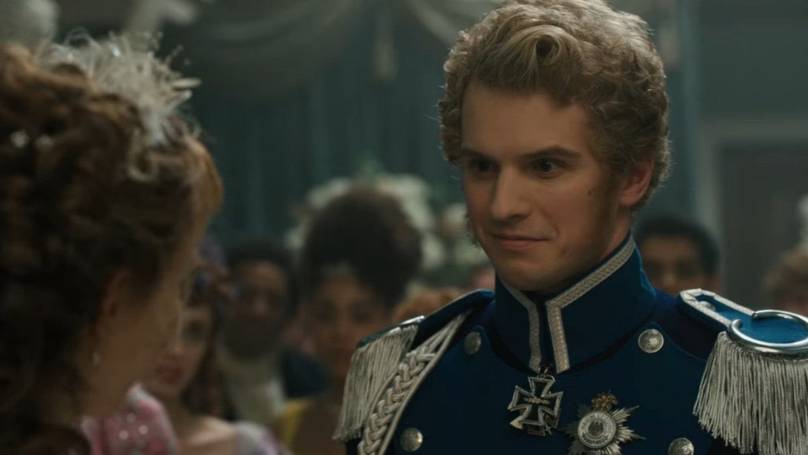 We always love exciting casting news. However, one thing can spice it up even more: When an actor is replacing somebody else. Chris Conrad was recently cast in Peacemaker, an upcoming Suicde Squad spinoff heading to HBO Max. After some reported creative differences about the role, his involvement was ended amicably. The latest news about Peacemaker is that Freddie Stroma will be taking over Conrad's role, and we're pretty pleased with this casting decision.
Freddie Stroma Takes Over Role in Peacemaker
2016's Suicide Squad, for better or for worse, made a lot of noise. An incredible first trailer hyped it up to the masses, but its medicore plotline and character development left movie-goers more than dissapointed. DC Films continues to hold on to the hope that the magic of the concept is still there, and we think that they might be right. A standalone sequel, The Suicide Squad, with James Gunn is heading to theaters later this summer. And in equally exciting news, a series spin-off, Peacemaker, is also on the way.
Image via HBO Max
Peacemaker will follow the character of the same name, who will appear in The Suicide Squad. John Cena will be playing the killer in both the film and the series. The biggest motivator for Peacemaker is "peace at any cost," which means that we can expect a lot of ruthless violence for the sake of good. Or, whatever the Peacemaker thinks is good.
Freddie Stroma will be playing the role of Adrian Chase, a.k.a. Vigilante. His powers include quick healing and regeneration, which is pretty important considering that Vigilante's main skills include hand-to-hand combat.
Stroma recently appeared as Prince Friedrich in Bridgerton, one of the most successful Netflix series in recent history. Cena and Stroma will be joined by Steve Agee, Danielle Brooks, and Robert Patrick, among others.
Are you excited to see Freddie Stroma in Peacemaker? If you're like us and are eager for some more Suicide Squad content, we won't have to wait long. The series will release in early 2022. So, we have plenty of time to soak in the (hopefully) great and redeeming The Suicide Squad. Take a look at the trailer for The Suicide Squad and our recap to get a sneak peak at the character.
Featured image via Netflix.
Meghan Hale is the kind of movie lover that has a "must watch" that is a mile long... and growing. When she isn't talking about the latest film and television news she is writing one of her many in-process novels, screaming film trivia at anybody who will listen, and working as a mental health care professional. Follow her on Twitter @meghanrhale for some fun theories and live reactions to all things entertainment.
Leave a comment