Fear the Walking Dead Madison Returns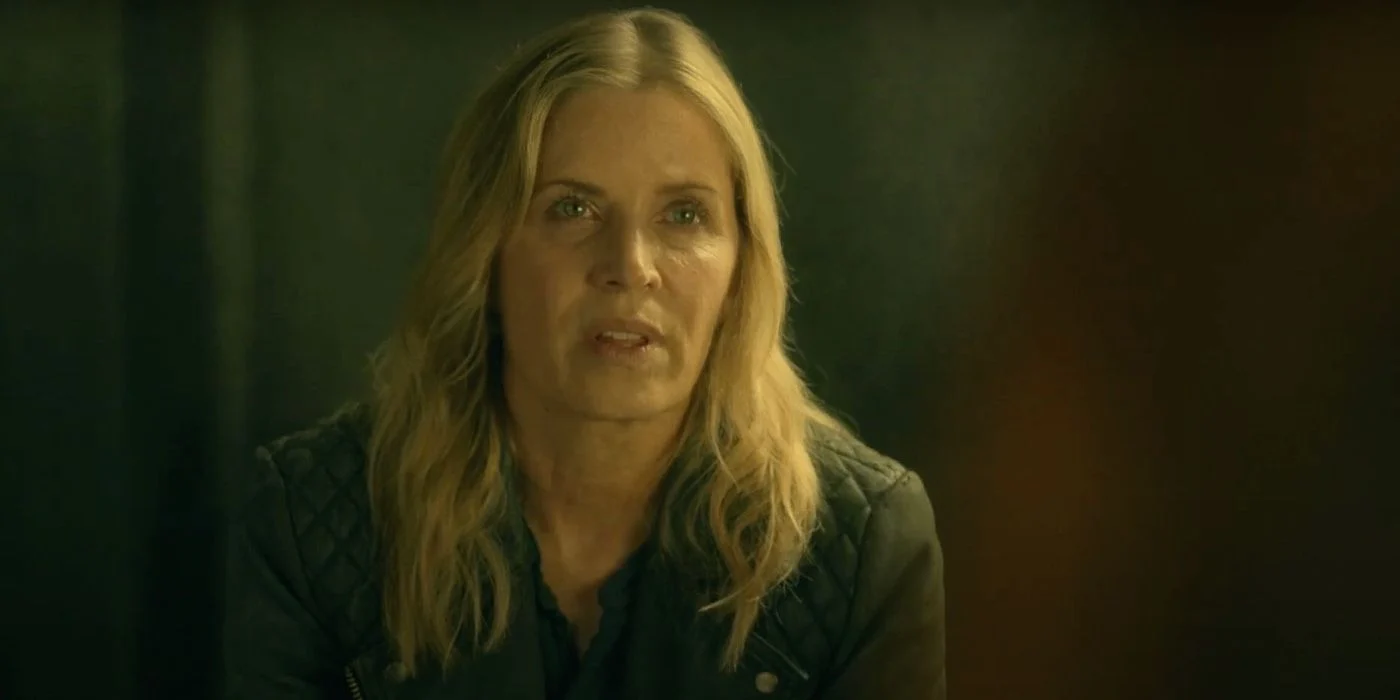 It finally happened. After long last, Madison returned to our screens in Fear the Walking Dead. Thanks to an earlier reveal on Talking Dead, we already knew that this was happening. However, that didn't stop the reveal from being absolutely thrilling!
Spoilers ahead for the season finale of Fear the Walking Dead.
Why did Madison leave Fear the Walking Dead?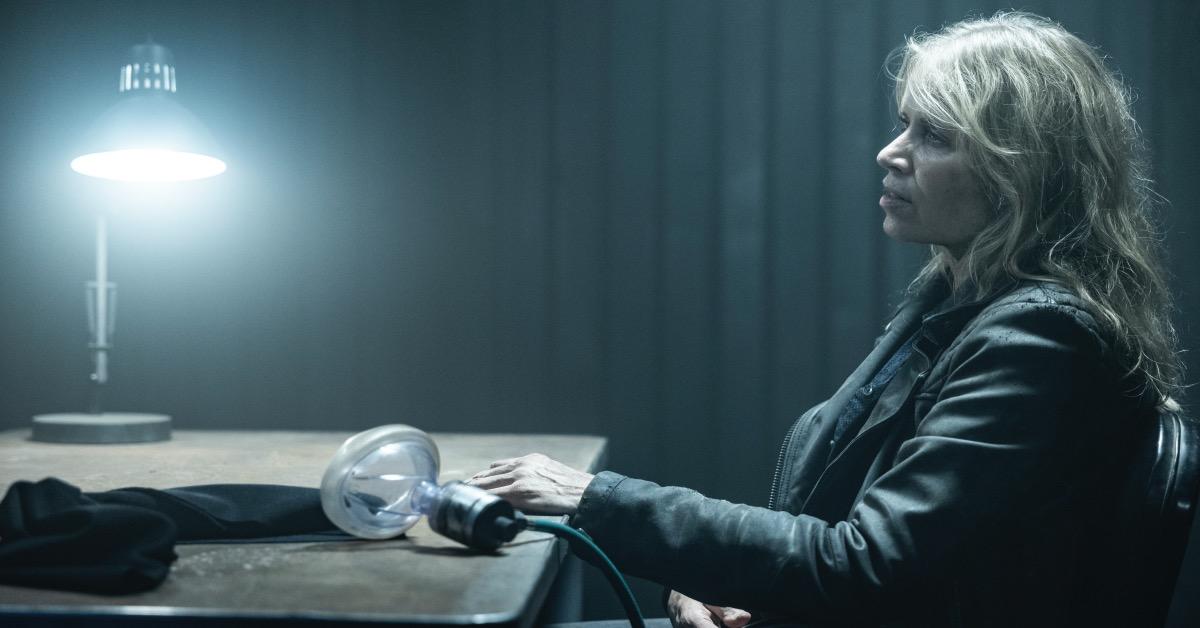 Image: AMC
The last time we saw her in Fear the Walking Dead Madison gave herself up to a bunch of walkers. We saw her inside the baseball stadium in order to protect Nick and Alicia Clark. It seemed like her time was up since there didn't seem to be any way for her to escape. After all, the stadium was full of walkers! It was a fitting way for the character to exit the franchise by showing that she still believed in the greater good.
However, we got some hints about Madison's return with her final words. Way back in season 4, Madison, played by Kim Dickens, said, "I was afraid to lose this place because I thought you needed it to stay who you are right now, but you know it. No one's gone until they're gone." These words inspired the episode's title, "No One's Gone."
At the surface level, it seems like this might be a statement of hope. But, the latest episode, titled "Gone," shows that there is a lot more meaning to that.
Fear the Walking Dead Madison Returns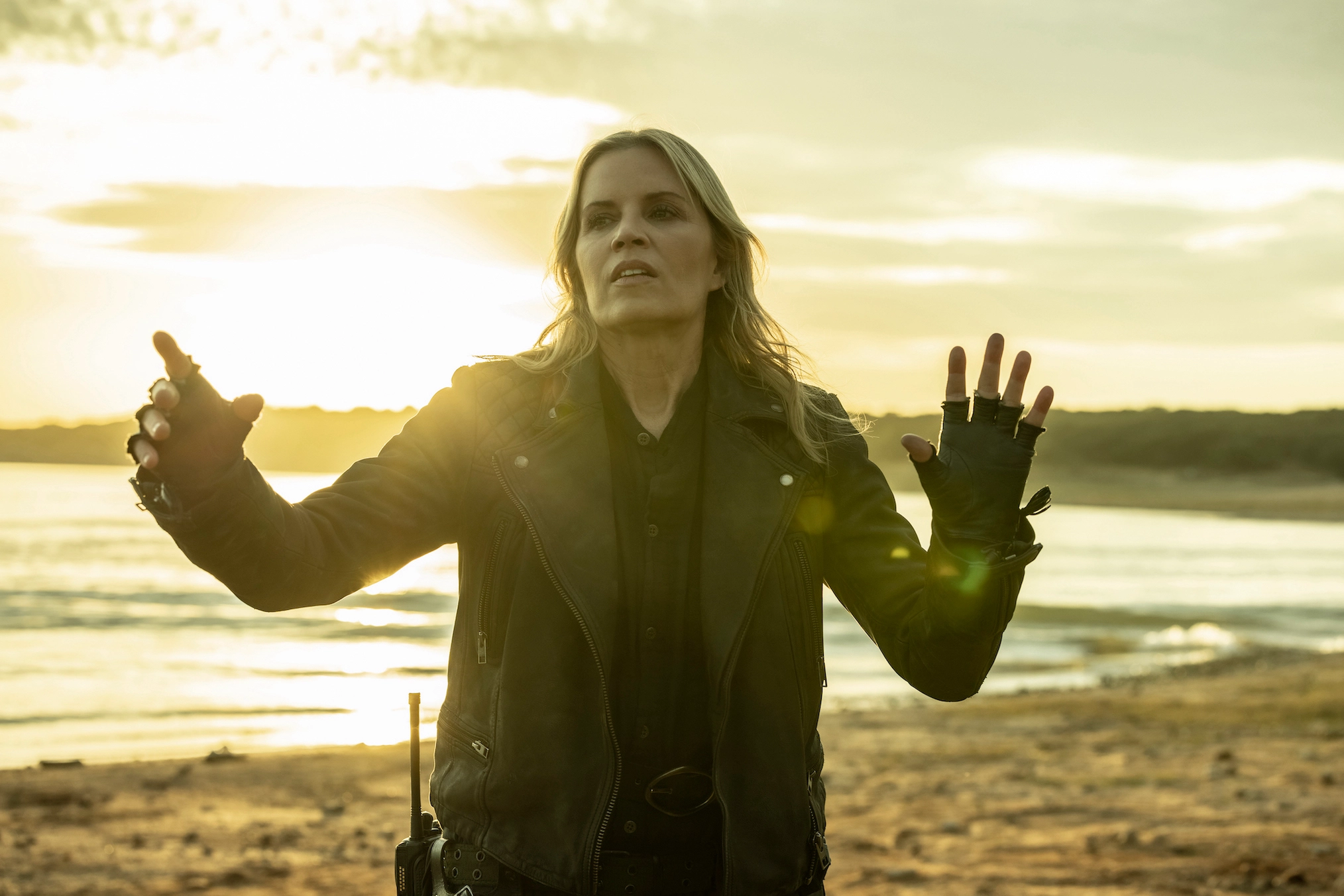 Image: AMC
We watched as Morgan Jones, played by Lennie James, discovers that the original lead character is not dead at the start of the newest episode. This sets off a chain of flashbacks, helping to show how in Fear the Walking Dead Madison returned to the screen.
Our first glimpse of the character's return to the franchise is not a positive one! We see Madison in a precarious position, injured and clearly damaged by the incident with the walkers. While she tries to recover, a voice on the tannoy questions whether Madison is "willing to do what needs to be done, get the thing we know you want." Clearly, in Fear the Walking Dead Madison wants to see her children again.
But what does she need to do? As you might imagine, nothing too pleasant. She has to kidnap children and leave them in an area by the coast. Most of us would never do something like this, but this is Fear the Walking Dead – morality is very different here. So, Madison kidnaps Baby Mo, who is Morgan's daughter and prepares to drop her off at the same location.
Naturally, Morgan interrogates Madison and wants to know what she's planning. She admits that she has been working for a group named P.A.D.R.E. This is a familiar name to fans of the series, but not something we thought that in Fear the Walking Dead Madison would be part of.
Madison Clark's Future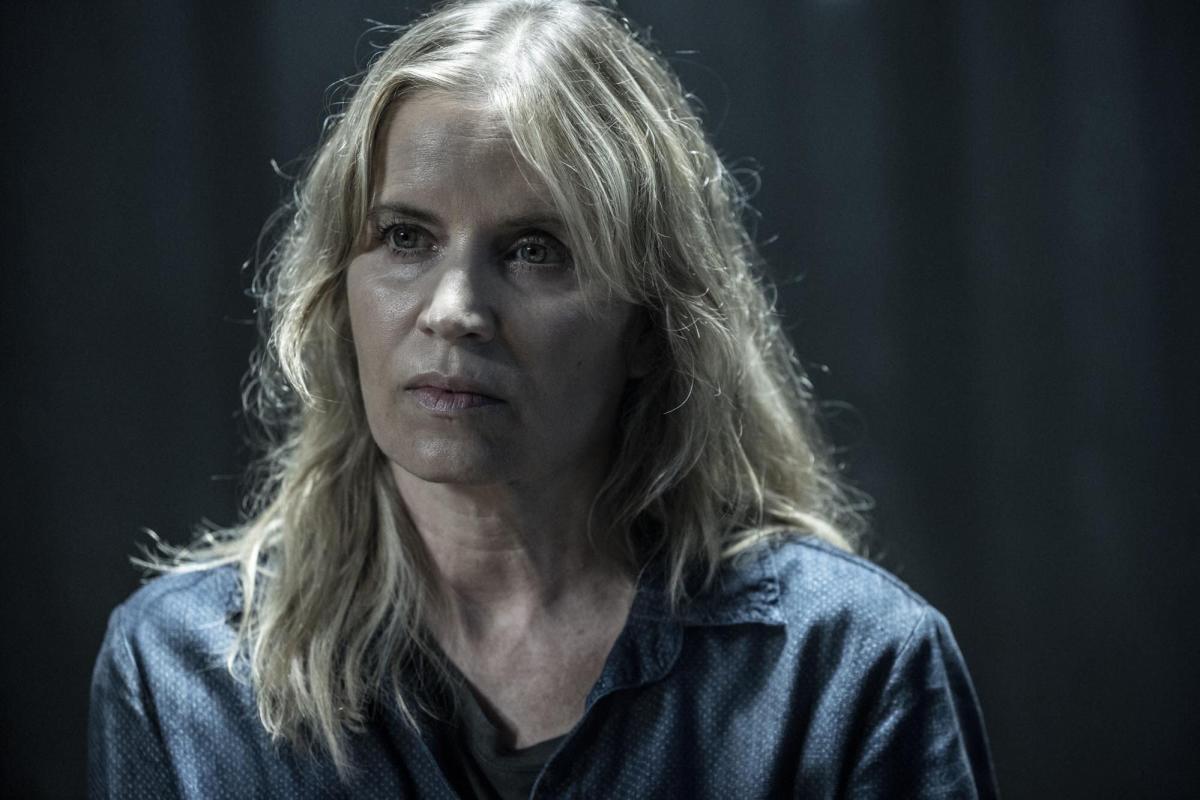 Image: AMC
P.A.D.R.E. is a group that Alicia spent time searching for as nuclear fallout began heading her way. The group was alleged to be a government operation, but Alicia was unsuccessful in hunting it down.
However, in Fear the Walking Dead Madison reveals that she's a member of this mysterious group. She says that P.A.D.R.E. is planning for the future without any emotional bonds to others. She even admits that she doesn't want to look for her children anymore. Even when Morgan says that Alicia might be alive, Madison claims that she " want to find her." Clearly, Madison has been brainwashed by the group.
Later in Fear the Walking Dead Madison develops this statement by saying, "I was willing to die at the stadium, so my kids could see what I was building was worth fighting for." However, Madison recognised that everything was not as great as it seemed. She mentions how P.A.D.R.E. intentionally "made do things didn't want to", which would make her never want to see her kids again.
It's not clear what these things were, though we can imagine kidnapping children is near the top of the list. But why would Madison stay with the group after going through such torment? It's simple – she's trying to protect her kids still. She knows that P.A.D.R.E. would hunt them down and make them do "what wouldn't anymore."
At the end of the season 7 finale of Fear the Walking Dead Madison tells Morgan that she doesn't know where P.A.D.R.E. is. We see the pair of them on a boat, accompanied by P.A.D.R.E. guards, towards this mysterious destination. What a finale!
What did you think of the finale? Did you enjoy Madison's return, or were you hoping for more? Let us know in the comments!
Hi! I'm Arvyn, and I'm an English teacher from the UK. I've been teaching English online for over 4 years to students from all across the world and all ages. Outside of work, I'm a huge fan of reading, video games, and playing with my adorable kitties. See ya!
Leave a comment