The Euphoria Season 2 Premiere Gives Us Plenty of Style, Little Substance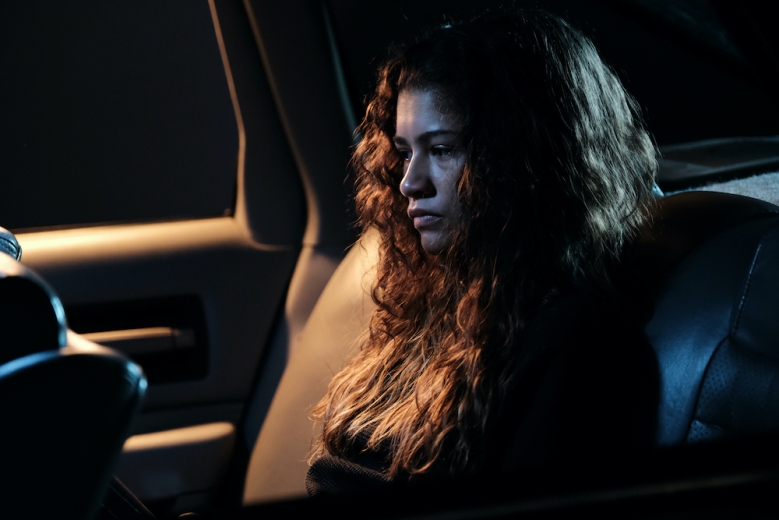 Television shows have gotten more daring over the years when it comes to portraying high schoolers. What would have been the darkest concepts in Pretty Little Liars pale in comparison to the gritty-ness of shows like Euphoria. Its first season wowed critics for its refusal to hold back when approaching topics like drug abuse and sexuality, all of which centered around some Emmy-winning performances. The Euphoria season 2 premiere is finally here, but we aren't sure if Zendaya is enough to keep us around this time.
Euphoria Season 2 Premiere Gives Us The Usual With Zendaya, Sex, Drugs, and Rock and Roll
HBO released season 1 of Euphoria in 2019. It focused on Zendaya's Rue Bennett, a high-schooler dealing with mental illness and substance abuse problems. She falls in love with Jules (Hunter Schafter), a new student, and must learn the oh-so-common teenage problem of putting your love life ahead of everything else until you're entirely dependant on them.
The supporting cast is equally thrilling, with characters like Maddy (Alexa Demie) and Cassie (Sydney Sweeney) and Kat (Barbie Ferreira) showcasing different types of women trying to get ahead in the world while owning their sexuality. But despite all the glitter and party music, darkness isn't far away. Jacob Elordi's Nate Jacobs towers over the rest and gives us one of the most terrifying villains of any recent teen dramas.
Euphoria's first season ended with Rue and Jules reluctantly going their separate ways, with Rue deciding to work harder on her recovery from drug use. Two special episodes, "Trouble Don't Always Last" and "F*** Anyone Who's Not a Sea Blob," followed them after the split. They are excellent character studies but ultimately provided little toward driving the plot forward.
The highly anticipated Euphoria season 2 premiere hoped to answer some questions, but we aren't hooked just yet (even if Zendaya still rocks.)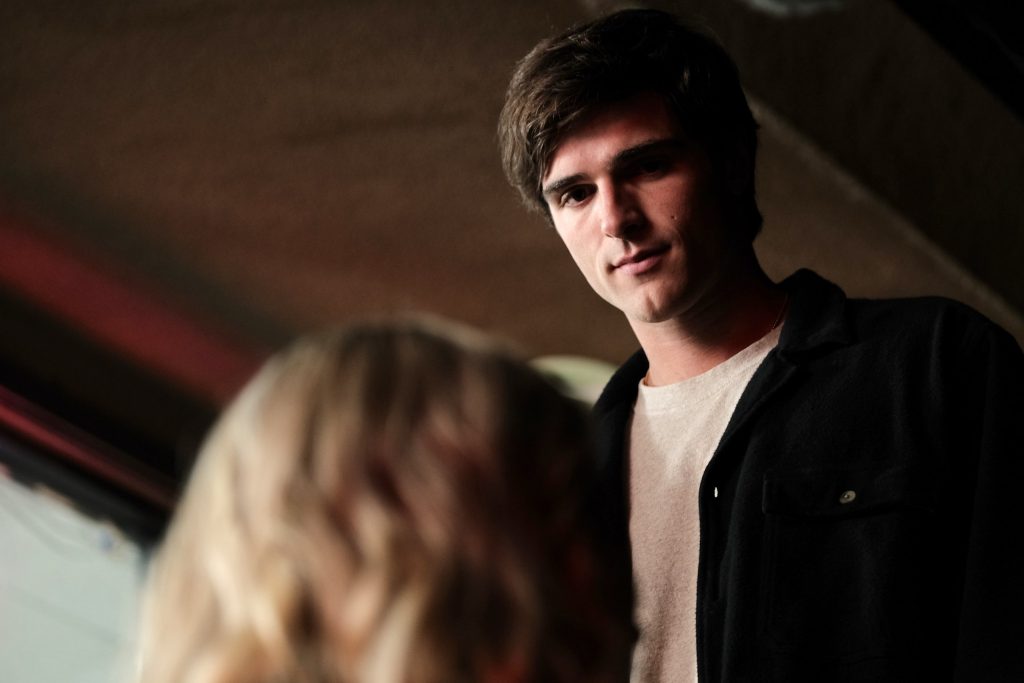 The First Episode Back To Euphoria Is Typical Sam Levinson
A common theme of series creator Sam Levinson is to put a lot of stock in things like cinematography and overall aesthetics. We saw it recently in 2019's Malcolm & Marie, a pretentious romantic drama starring Euphoria's very own Zendaya. Season 1 of the show was filled with it. The makeup looks alone elevated the show, filling the screen with sparkles and colors. The visual effects did the same thing.
The season 2 premiere of Euphoria promises more of the same. The music is intoxicating, the vibes immaculate. But when it comes to content, things get dizzy.
The episode opens with a backstory about fan-favorite Fezco (Angus Cloud), revealing his pathway from child to drug dealer. It's New Year's Eve in the present day, and it starts with a nerve-wracking drug pick-up. The best place to go next is to a party, which is where the rest of the episode remains.
As expected, the Euphoria premiere features lots of drug use and relationship drama between characters. Everybody is back from season 1, and we get some new faces, too. A newcomer to the series, Dominic Fike's Elliot, has little screen time but fits right in with the crew.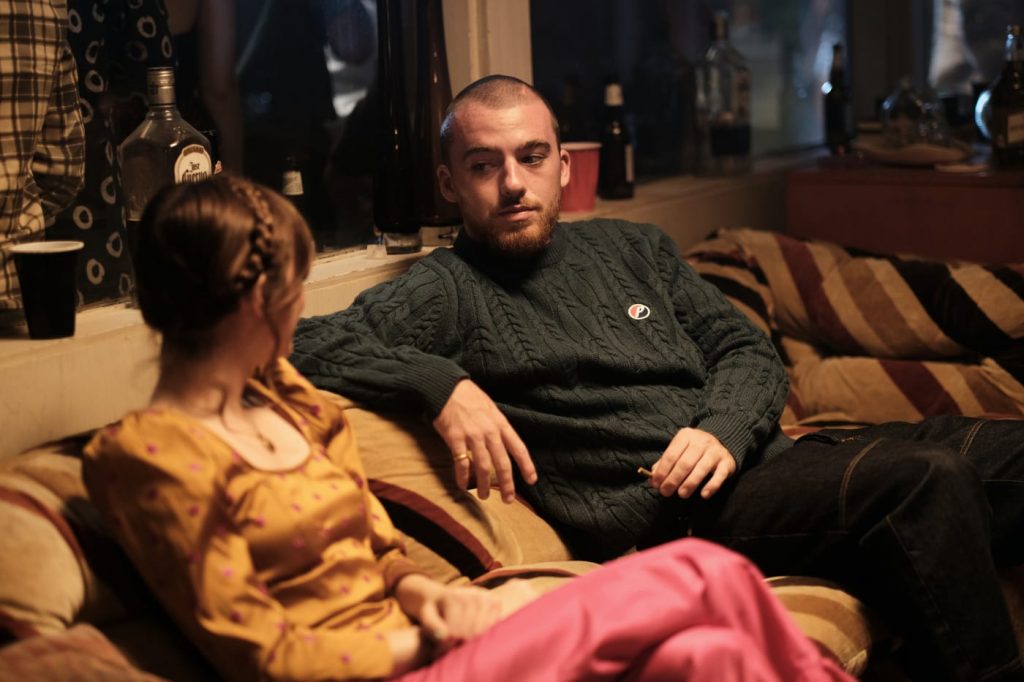 Image via HBO.
Is The Euphoria Season 2 Premiere Just A Fever Dream Filled With Zendaya?
Every word said throughout the episode feels like it's being said by somebody on drugs. This would be obnoxious in any other show, and it can even be hard to stomach here. But considering the overarching theme of substance use in Euphoria, the poorly written script makes sense, even though it's exhausting to listen to. Teenagers on drugs aren't going to be giving any sensical dramatic monologues unless they're being played by Zendaya.
We can excuse the awkward script in favor of its relation to the show. But one thing that is even harder to digest in this episode is the uncomfortable shifts in cinematography. It feels as if it can't commit to any specific aesthetic in the premiere episode, bouncing back between feeling like you're a part of a rave and watching an episode of Intervention. This is especially apparent near the end of the party scene. Levinson might be trying to showcase the different experiences of certain drugs or personalities at parties, but it feels lazy compared to earlier attempts.
You Can Stream the Season Premiere of Euphoria on HBO Max. New Episodes Drop Weekly.
We aren't giving up on the show just yet. The season 2 premiere of Euphoria feels like an inconsistent trip, but most of what attracted us to the first season are still there, including the aesthetics. We'll stick it through, if only for Zendaya's convincing performance.
Drop your thoughts about the season premiere in the comments. Will you be watching the next episode with us? Let us know!
Featured image via HBO.
Meghan Hale is the kind of movie lover that has a "must watch" that is a mile long... and growing. When she isn't talking about the latest film and television news she is writing one of her many in-process novels, screaming film trivia at anybody who will listen, and working as a mental health care professional. Follow her on Twitter @meghanrhale for some fun theories and live reactions to all things entertainment.
Leave a comment