Eddie Munson's return as Kas in Stranger Things Season 5 
By the time we finished watching season 1 of 'Stranger Things', we already figured out that there's a lot of D&D in the series. We've seen Demogorgons, Mindflayer, and Vecna. Even the Upside Down itself resembles D&D's Abyss! All of these similarities and crossover details are the reason why fans are making conspiracy theories about Eddie Munson's return. 
Spoiler alert: From now on, we will thoroughly discuss events and characters from season 4, especially volume 2. This will also include potential plot theories for the fifth and final season of 'Stranger Things', teen supernatural drama by Netflix. However, I guess you've already seen it, otherwise, you wouldn't click the title to read our theories!
Who is Eddie Munson from 'Stranger Things'?
Eddie Munson is a D&D master and a high school student based in Hawkins. He is the opposite of the 'popular' kids. In fact, many other students fear him and think he's weird. Eddie, however, is the perfect company for junior high school students Mike Wheeler, Dustin, Lucas, and Max Mayfield. Being the weird squad in school, these guys have secret D&D sessions every week. 
Eddie seems to be the only one in the group who is unfamiliar with Hawkins' dark, supernatural secrets. However, a turn of events turns Eddie into a murder suspect as Eddie witnesses life being sucked out of Chrissy completely. When he tries to explain this to Max and the others, they immediately believe him. Strange, huh? 
Прикажи ову објаву у апликацији Instagram

'Stranger Things' Season 4 Vol.2 Spoiler alert: By the end of Vol. 2 of season 4 of 'Stranger Things', Eddie Munson has a solo on his electric guitar inside Upside Down in order to attract demobats and create a diversion so the others can run away. This is a successful diversion, however, Eddie dies in Dustin's hands, finally revenging Chrissy. As devastating as it was, fans think they came up with a perfect theory about Eddie Munson's return. 
D&D Theory: Eddie Munson's return as Kas the Bloody-Handed
From season 1 to season 4, there have been many crossovers from Dungeons & Dragons to Stranger Things. Eleven and other numbers are experiments dealing with the supernatural, we find out many things about the Upside Down (similar to D&D's Abyss). As soon as fans finished watching vol. 2 of season 4, many fans were quick to point out the possibility of Eddie Munson's return in season 5. 
D&D/Stranger Things fans are almost certain that Eddie Munson could be brought back to life by the Duffer Brothers. He might come back as Kas the Bloody-Handed from Dungeons and Dragons.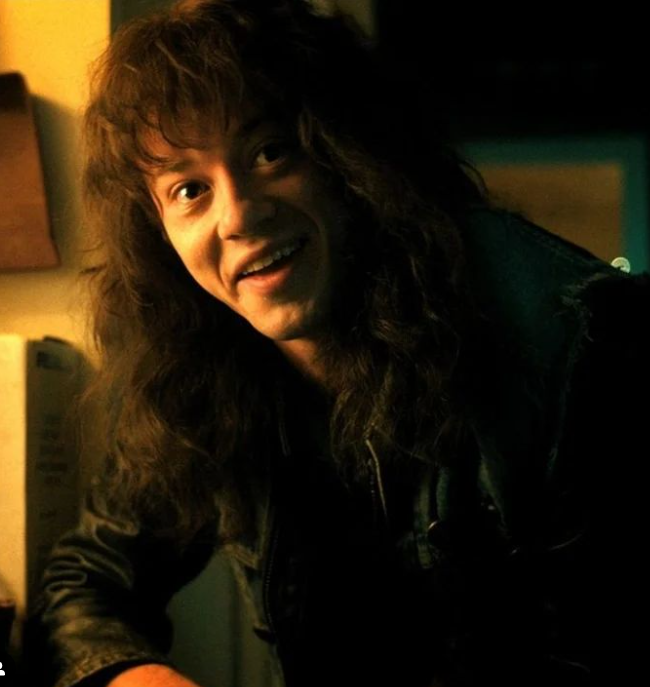 Eddie Munson, photo by Netflix
Who is Kas the Bloody-Handed?
In the D&D world, Kas the Bloody-Handed was Vecna's loyal sidekick for many centuries. However, Kas' sword had immense power (very similar to the one of the ring in LOTR). Kas was ultimately influenced by this powerful sword, and he decided to destroy Vecna's Tower. As he destroyed the tower, he was most literally flung across the realm and onto the Plane of Ash. 
He spent centuries on this plane, resulting in Kas (now known as Kas the Destroyer) becoming a vampire. Fun fact: one of his main skills is controlling and utilizing bats in his attacks. How cool would it be for Eddie to control the bats, the ones who took his life? 
Moreover, this theory seems even more likely when we know for a fact that you cannot die from the demobat's bite. The Duffer Brothers told us themselves. The 'Stranger Things' writers ought to listen to their fandom, and use this theory for season 5. Eddie Munson's return as Kas could be Hawkins' ultimate card for defeating Vecna!
Obsessed with anime, all-things magical, collecting rare editions and funko pops, Natalija is a young writer who strives to read every comic and manga out there!
Leave a comment