Dune Prequel Series by HBO Adds New Cast Members 
HBO Max movie 'Dune' premiered in 2021, reaching more than $400M at the box office. The upcoming 'Dune' prequel series titled 'Dune: The Sisterhood' is long in the making by the HBO production. Here's an update on the cast, release date, as well as what you can expect. 
'Dune: The Sisterhood' Series Plot
Just weeks before the movie 'Dune' hit the theatres, the creators announced that 'Dune' prequel series called 'Dune: The Sisterhood' is in the making. The plot of this series is based on the novel 'Sisterhood of Dune' written by Brian Herbert and Kevin J. Anderson. It will take place 10,000 years before the events from the 'Dune' movie. 
As stated in the title itself, this 'Dune' prequel series will follow the Harkonnen Sisterhood as they try to save humankind. The books themselves revolve around a real ancient order of powerful women that was called the Bene Gesserit. 
Spoiler alert: Emily Watson and Shirley Henderson will star as Sister Valya and Sister Tula. The book 'Sisterhood of Dune' begins with Tula murdering her Atreides groom on her wedding day. Valya, on the other hand, will become one of the first Reverend Mothers.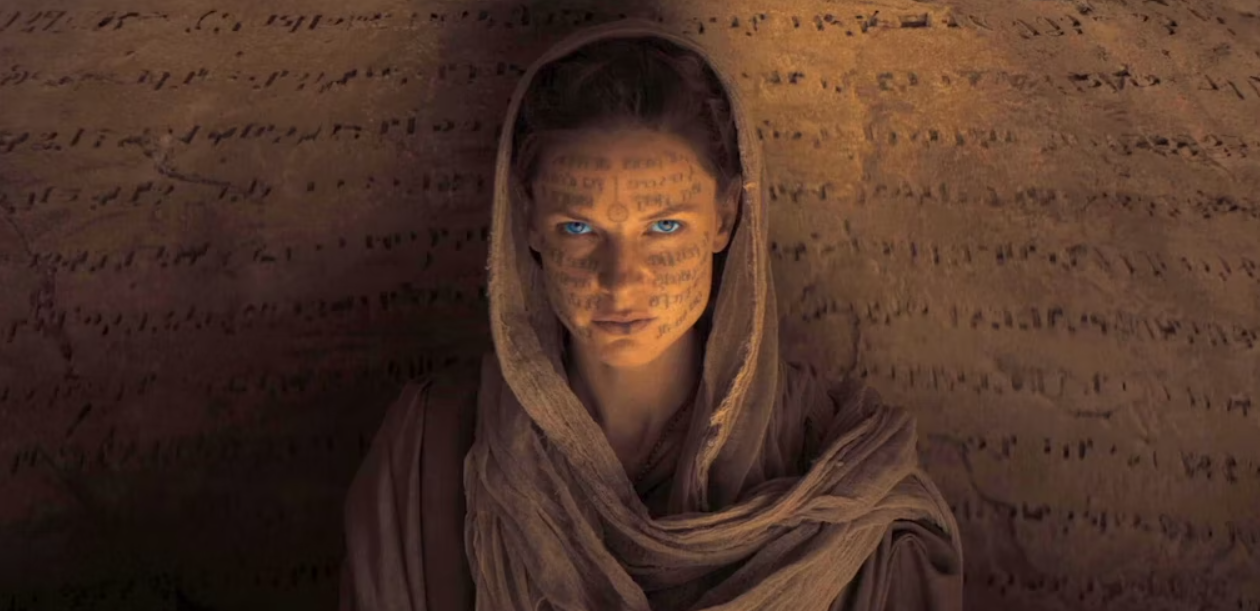 'Dune: The Sisterhood' series by HBO
Mark Strong, Jade Anouka and others join the cast
Actors such as Emily Watson, Shirley Henderson, Travis Fimmel, Indira Varma, Shalom Brune-Franklin have been cast at the beginning of the creation process of this series. Apart from the familiar faces, the cast crew just recently expanded to include Jade Anouka, Chris Mason, and Mark Strong to the 'Dune' prequel series. 
Previously known for appearing in '1917' and 'Kingsman', Mark Strong will take on the role of Emperor Javicco Corrino. Jade Anouka will portray Sister Theodosia, while Chris Mason will star as the swordmaster Keiran Atreides. 
Other actors who will make their appearances in the 'Dune' prequel series include Faoileann Cunningham as Sister Jen, and Sarah-Sofie Boussnina as Princess Ynez. 
"The Bene Gesserit have always been fascinating to me. Focusing a series around that powerful order of women seemed not only relevant and inspiring, but a dynamic setting for the television series." 'Dune' Director Denis Villeneuve
'Dune: The Sisterhood' Series Potential Release Date
HBO's series adaptation of the novel started the production process in Nov. 2022. While we're very excited about this fact, it means we might have to wait quite a while. Our predictions for the release date of the first season of the 'Dune' prequel series are late 2023 or summer 2024. 
On the bright side, we will get the 'Dune' movie sequel around the same time. It will hit the theatres in November 2023. Timothée Chalamet, Zendaya, and Javier Bardem will return in the main roles.
Obsessed with anime, all-things magical, collecting rare editions and funko pops, Natalija is a young writer who strives to read every comic and manga out there!
Leave a comment