Disney+ Is Trying To Stay Family Friendly, But Not Hulu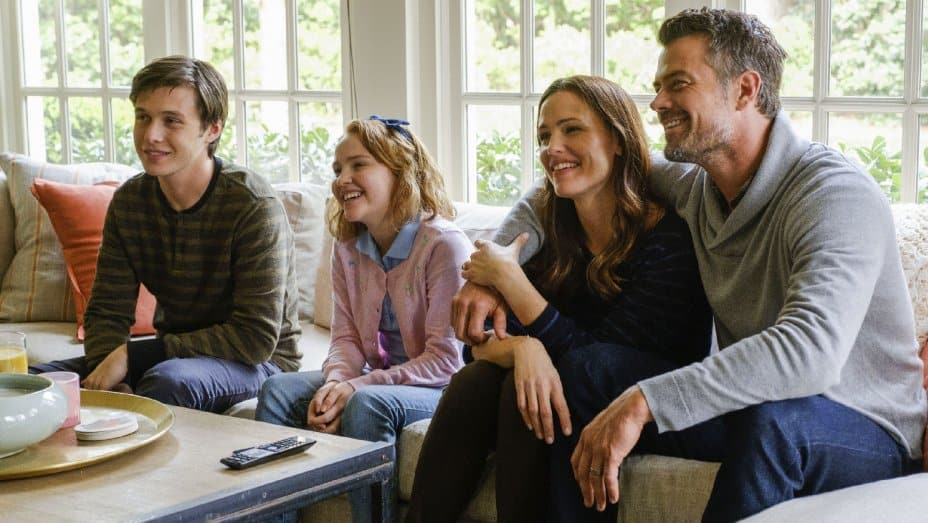 Amongst all of the streaming services available, Disney+ is the clear front runner when it comes to kid-friendly content. Sure, Netflix and other platforms have a good selection of family-oriented shows and movies. Though, that's in addition to the rest of their library. Disney+, on the other hand, is known for that audience and is trying pretty hard to keep it that way. The service recently announced that it would be moving a certain series over to Hulu in order to protect that G-rated image. And other shows might want to do the same. So, how can Disney+ navigate their audience, provide family-friendly content, and all the while not miss out on quality, more-mature fare? And will moving things to Hulu just create some displeased subscribers?
What's Been Going On With Disney+ And Moving Shows For Family-Friendly Content
Love, Simon was a first for the LGBTQ+ community in 2018. The film was the first to be released by a major Hollywood studio (20th Century Fox) that focused on a gay romance between two teenagers. The film did pretty well on its small budget and was an overall charming and fun teen rom-com. So, Disney+ decided to pick up on its themes and create a sequel series called Love, Victor. Cheers for representation by such a major platform, right? Well, not really. They're moving it to Hulu.
The series will follow Victor, a young man in the process of learning about himself and his identity while also dealing with the well-known pains of high school. It's been reported that the move to Hulu is so that it can be less family-friendly. Disney+ isn't all that pure. All of Boy Meets World is available for streaming, which features themes of teenagers exploring alcohol, sex, and some pretty tough subjects. So, what's wrong with Love, Victor? Is the problem really that they want to be able to explore more high-school drama, or does it all go back to Victor's queer identity?
Image via Hulu
How Lizzie McGuire and Hilary Duff Joined The Conversation
The sequel series to the beloved early-2000s Lizzie McGuire has been one of the most anticipated shows coming to Disney+. Development and filming were well on its way, with the cast sharing behind-the-scenes pictures. Though, it seemed like almost immediately after we learned that Gordo would be back that the show was ripped away. Then original showrunner Terri Minsky backed out, and the show entered a hiatus period.
Hilary Duff, the iconic face behind the titular character, finally broke her silence about the hiatus after Love, Victor's move to Hulu. She shared a now-unavailable screenshot of the announcement and voiced how familiar it seemed. This indicated that the reason for Minsky backing out could have been because she wanted to explore more adult themes in the series. And why wouldn't they? The fanbase is now in their mid-20s and older. There's no reason why Disney+ should expect a series surrounding a now-adult Lizzie to be completely G-rated.
Hilary Duff Wants To Pull A Love, Victor
Keeping Lizzie McGuire on Disney+ may never work at this point. With Minsky gone and Duff wanting to tell her vision, the Mouse House may never stop trying to censor it. So, Duff has asked Disney to move the show to Hulu. It's clear that the second platform, also owned by Disney, is more open to risky content. They have partnerships with premium providers like HBO and Showtime, as well as very adult fare from the also Disney-owned FX. Though, would Disney ever be okay with pulling a previously family-friendly character and show towards a new world where they aren't limited by a rating? I guess we'll see.
Streaming Services From Disney+ To Netflix Have Taken Their Stands On Family-Friendly Content
We've learned throughout Netflix's entire existence that they aren't afraid of graphic mature content. Shows like Sex Education proved there is a market for teen-focused shows that stray pretty far from a G-rating. Disney+, on the other side of the spectrum, is clearly afraid of backlash from viewers and breaking their squeaky clean image. It's one thing if the series wants to be 100% accessible and appropriate for kids, but the line that they draw needs to be more clear. What's okay, and what isn't? And why is Love, Victor such a scary idea for the platform? Yes, it's home to Mickey, Minnie, and other kids' shows. But the Star Wars and Marvel fare is mature, especially when it comes to violence. Is sexuality where Disney+ wants to draw their line in the sand?
Hulu may quickly become the dumping ground for shows that Disney+ deems too inappropriate. And while that sounds frustrating, it could work out. In terms of subscribers, it may encourage more families to buy the bundle that features both. People uninterested in Disney+ will get a solo subscription to the edgier Hulu (and vice versa). So, do they really care about family-friendly content, or is this just a strategy to increase bundle buying amongst fans who want both? They had early success with pop culture phenomenon The Mandalorian, but none of their recent original fare reached those heights in the zeitgeist.
Readers, how do you feel about Disney+ streaming their less family-oriented works on Hulu? Does it make you feel differently about which subscriptions you currently have? Join the discussion in the comments below!
Featured image via 20th Century Fox.
Meghan Hale is the kind of movie lover that has a "must watch" that is a mile long... and growing. When she isn't talking about the latest film and television news she is writing one of her many in-process novels, screaming film trivia at anybody who will listen, and working as a mental health care professional. Follow her on Twitter @meghanrhale for some fun theories and live reactions to all things entertainment.
Leave a comment