All of the Live-Action Marvel Series Teaser News From Disney+ Day
Disney+ Day 2021 was filled to the brim with exciting information, sneak peeks, and reminders of what is left to come. Our eyes were focused on all of the Marvel announcements and details. Though the streamer does leave a lot to be desired, they also give us hope for our upcoming favorite series, like Moon Knight, Ms. Marvel, and She-Hulk. So, let's dig in and look at a rundown of all of the upcoming Marvel shows coming, thanks to the Disney+ Day news and teaser announcements.
We Got More Than One Marvel Series Teaser At Disney+ Day 2021, Starting With She-Hulk
The short-but-sweet teaser for She-Hulk introduces the world to Tatiana Maslany's titular character. Also known as Jennifer Walters, this easy-to-anger hero also works as a lawyer in her time off from being green. Though she shares plenty of similarities with Mark Ruffalo's Hulk, she is able to maintain a little bit more control of herself. We don't get to see Walters go full-on Hulk, but the series does have us feeling hopeful about a new take on a power that we've already gotten used to.
The series will also star Jameela Jamil (The Good Place) as Titania, Renee Elise Goldsberry (Hamilton), Ginger Gonzaga, Josh Segarra, and Tim Roth as Abomination (recently seen in Shang-Chi and the Legend of the Ten Rings.) Kat Coiro is executive producing, with Any Valia directing and Jessica Gao penning the scripts.
The ten-episode series will debut in 2022.
Ms. Marvel Introduces Us To A Whole New Type Of Hero
Marvel has experimented with grittier stories in the past, and we're often faced with the harsh realities of superpowers and the threat of a good villain. So, aside from Spider-Man, the majority of our heroes have been adults. Ms. Marvel promises to change things with a younger lead, Iman Vellani's Kamala Khan. This Muslim Pakistani-American looks up to one of the best Girl Bosses around, Captain Marvel, and is in for the surprise of her life when she earns powers of her own.
We're thrilled that Ms. Marvel gets her own series, but this title will do more than just provide us with a few episodes. It will set up the events of The Marvels, coming in 2023, where Kamala is expected to meet her hero, Captain Marvel. You'll be able to join us in streaming this series in the summer of 2022.
Oscar Isaac Scares Us In Moon Knight's Teaser
Taking on a completely different tone in the Marvel series teaser list from Disney+ Day is Moon Knight. This teaser shows off the busy Oscar Isaac's Marc Spector. Spector, known in the comics for having dissociative identity disorder (recently explored in 2016's Split), appears to have similar concerns about his mental health and reports hearing voices. But are they a blur between waking life and dreamland, or something that will bring him power?
This teaser doesn't give us a glimpse at Ethan Hawke, set to star opposite Isaac in a more villainous role. Though, we might have heard his voice. We're hopeful that his face will come next, as the intense Moon Knight teaser has us craving a new direction for Marvel.
The series is expected in 2022.
Fewer Teasers, More Title Cards For The Remaining Disney+ Day Marvel Series Teaser List
There are plenty of upcoming series that we wish we got teasers for. Though, title cards will have to do for now. Could the rest be a part of a later phase, and therefore coming in a future Disney+ Day? It's likely, but we'll take what we can get at this point!
It'll Be Agatha All Along in The House of Harkness
The highly anticipated Agatha: House of Harkness will revive Kathryn Hahn's Agatha Harkness in the upcoming dark comedy. It hasn't even been a year since we last saw her in WandaVision, so we expect this one to take a little bit longer to make it to our small screens. Jac Schaeffer will return as the executive producer and head writer, so our hopes are high.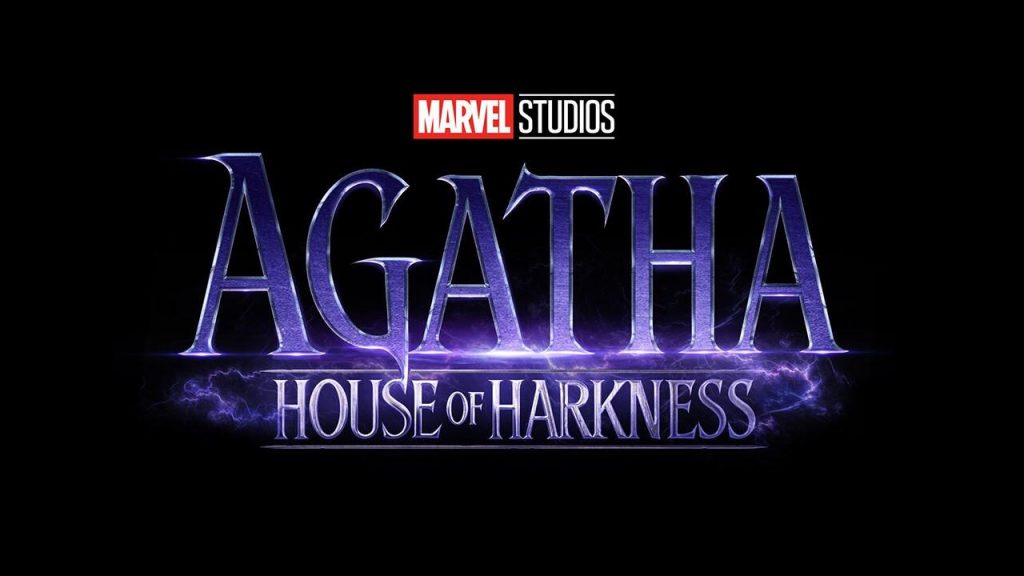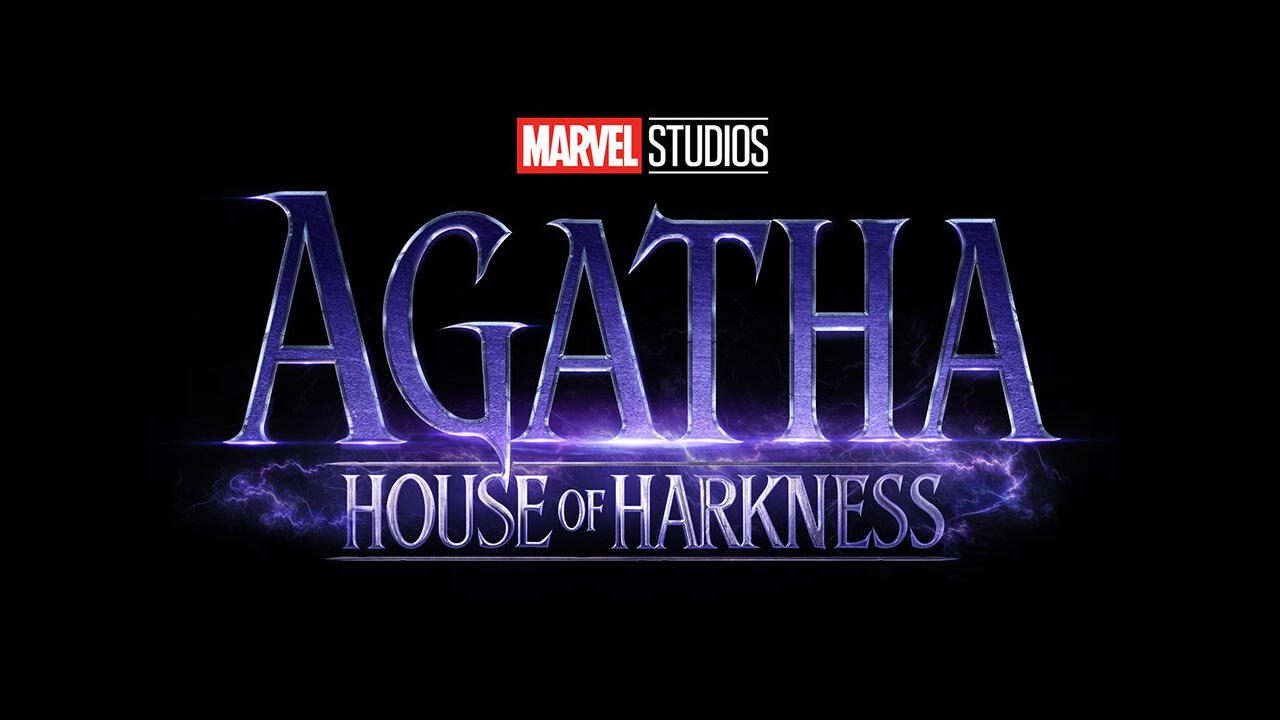 Image via Marvel Studios.
We Hear Something Echoing In The Distance
We have already let ourselves get excited for the upcoming Disney+ series Hawkeye. But another thing to anticipate with the series is the introduction of a character portrayed by Alaqua Cox. She will join the show as Maya Lopez, a deaf Native American with spectacular fighting abilities.
This series will be written and executive produced by Etan Cohen and Emily Cohen. It doesn't have a premiere date yet, so don't expect anything soon.
Image via Marvel Studios.
Riri Williams Is Coming To The Small Screen As Ironheart
Another character that we've already learned to expect on the small screen is Riri Williams. Played by Dominique Thorne, this character will use her genius to become the next Iron Man. The teenage hero will also be seen in the upcoming Black Panther: Wakanda Forever, which will reportedly premiere before Ironheart. Don't expect a premiere date before 2023.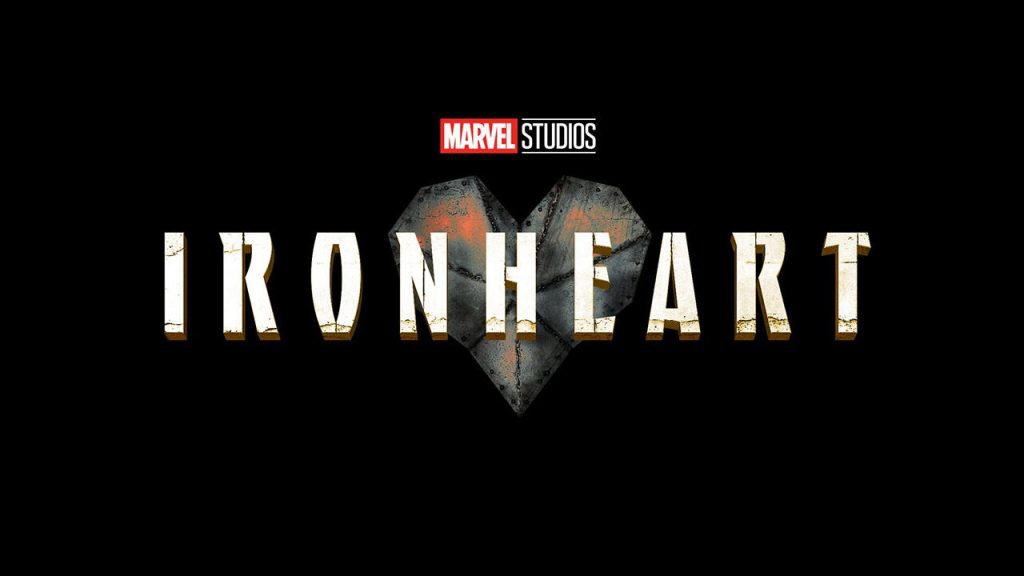 Image via Marvel Studios.
Secret Invasion Is Still Keeping Secrets From Us
Another series that we wish we could have gotten to see footage for is the upcoming Secret Invasion. The series, which will see Samuel L. Jackson return as Nick Fury and Ben Mendelsohn as Talos, was announced in 2020. Suffice to say, we have had a lot of time to wonder where the series will take us, especially with the near-infinite potential of the shape-shifting Skrulls.
Though we didn't get any footage, there was a sneak peek at Jackson's Fury in a Phase Four reel. If that cold stare doesn't set high expectations…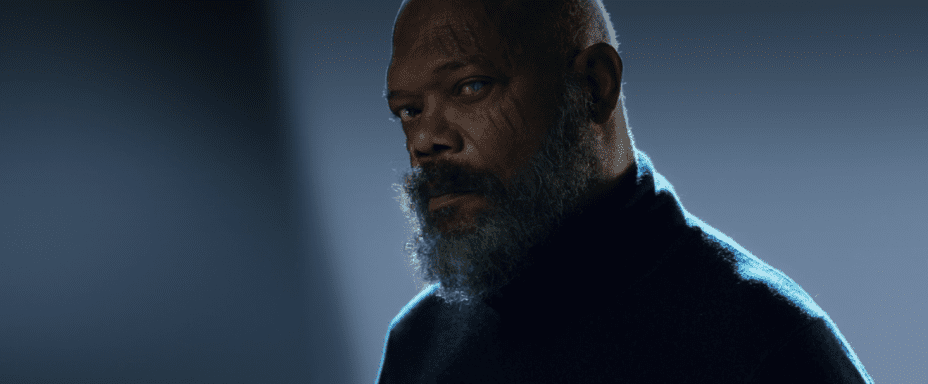 Image via Marvel Studios.
There are plenty of Marvel Series teaser announcements from Disney+ Day 2021, so head over to the streamer to see for yourself.
Readers, we want to know which upcoming Disney+ live-action show you're looking forward to the most. Drop your picks in the comments or let us know on Twitter @ComicYears!
Featured image via Marvel Studios.
Meghan Hale is the kind of movie lover that has a "must watch" that is a mile long... and growing. When she isn't talking about the latest film and television news she is writing one of her many in-process novels, screaming film trivia at anybody who will listen, and working as a mental health care professional. Follow her on Twitter @meghanrhale for some fun theories and live reactions to all things entertainment.
Leave a comment