Disney Drops Their 2022 Spending Plans, And It's A Few Billion More Than Last Year
The Walt Disney Company spent an impressive $25 billion on content in the 2021 fiscal year. I tried to pick some items that you could buy with $25 billion to represent just how much it is, but nothing even comes close to the cost. But Disney doesn't think it's all that much because they've stepped up their game and announced that their 2022 spending plans would cost $33 billion. So, what are they spending it on?
The 2022 Spending Coming From Disney
Disney files a report every year where they break down their budgets and financial spending. The latest report has detailed spending plans for the 2022 fiscal year, beginning in October of 2021. You may have already guessed it, but a good chunk of their spending will go to their streaming services.
The $8 billion boost signals their intentions to expand on their streaming wars competition. This includes their Disney+ platform, Hulu, and ESPN Plus. The latter might not always come to mind when we think "Disney," but it costs more than we'd think, thanks to some sporting rights.
We aren't surprised to hear their gravitation towards the direct-to-consumer side of things, as the company has been hitting most of its marks with its more recent streaming additions. The company recently reported 179 million subscribers across their different platforms, increasing since the previous quarter.
Image via Disney
Where The Money In Streaming Is Going
We already have a few ideas of what to expect from Disney. The recent Disney Plus Day brought news of various live-action and animated Marvel series, new adaptations, sequels, and original content from the streamer. Shows like Loki, WandaVision, and Falcon and the Winter Soldier all cost around $150 million in production costs alone, so these series will add up to represent a good chunk of change in their budgets.
Reports also explain that Disney will release around 50 titles for distribution during the 2022 year, which explains where the money is going. This all rides on the hope that there will be no significant disruptions due to the COVID-19 pandemic.
Comparatively, Netflix spent $17 billion in 2021. Their 2022 spending might drop this year, with a plan of approximately $14 billion. The difference between the two streaming leaders isn't surprising, considering that Disney+ has more platforms and a wider range of properties.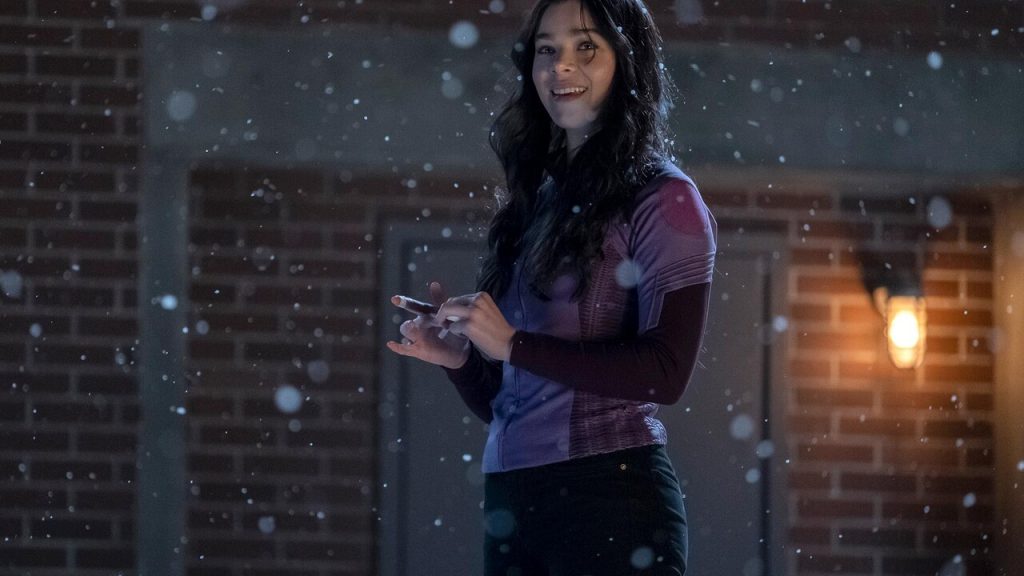 Image via Disney+.
You can check out where all of this money is going by signing up for Disney+ today.
Readers. are you surprised to hear how much money Disney is spending in 2022? Let us know where you hope to see the payoff by sharing the titles that you are most excited about.
Featured image via Disney+.
Meghan Hale is the kind of movie lover that has a "must watch" that is a mile long... and growing. When she isn't talking about the latest film and television news she is writing one of her many in-process novels, screaming film trivia at anybody who will listen, and working as a mental health care professional. Follow her on Twitter @meghanrhale for some fun theories and live reactions to all things entertainment.
Leave a comment