Deaf Superhero Echo Disney+ Series Spinning Out of Hawkeye!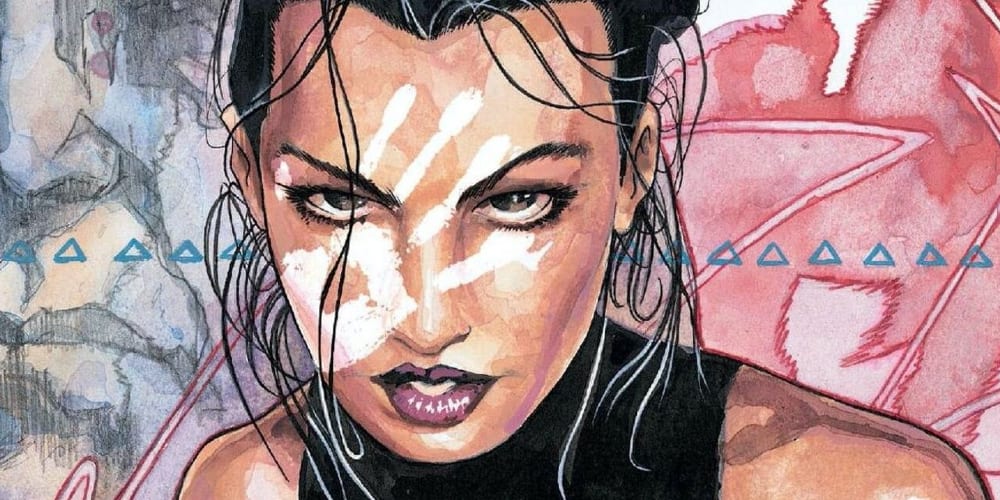 There are not many disabled superheroes, but Marvel has some of the most famous. For instance, Daredevil, a blind superhero, and Professor X, who debuted as a paralyzed man in a wheelchair with extraordinary powers. However, one of the most interesting disabled superheroes is the deaf Native American hero Maya Lopez, AKA Echo. Well, like many other characters that might fly under the radar, Marvel Studios is bringing her to the MCU. Spinning out of Hawkeye, Echo, the first deaf superhero, will get her own Disney+ series.
Who is Echo, and Why Is a Deaf Superhero Perfect for Disney+?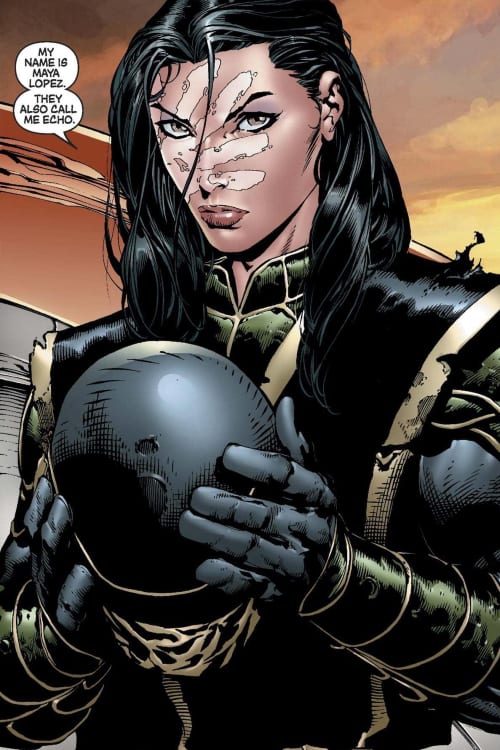 (Image: Marvel Comics)
Writer Brian Michael Bendis and artist Alex Maleev created Maya as, at first, an adversary of Daredevil's. Raised by Kingpin, the crime lord led Maya to believe that Daredevil killed her father – and trained her to get her revenge. Of course, Daredevil cleared that up. For a while, Matt Murdock and Maya Lopez had a romance. Now, this makes her debut in Hawkeye interesting since her origin is so tied up with Daredevil. However, this might also give us a clue to Hawkeye's plot. If Clint Barton takes the role of Matt Murdock, then Echo, the first deaf superhero, will face the avenging archer in his Disney+ series.
But there is another possibility – we'll see Daredevil appear in Hawkeye as well. Last December, we got more Spider-Man 3 casting news that indicated Charlie Cox returning to his Netflix series role. So, we might get that first meeting between Echo, the deaf superhero, and Daredevil, the blind superhero, in the Disney+ series.
Actress Alaqua Cox, Echo in the Disney+ Hawkeye Series, Is Deaf Superhero Herself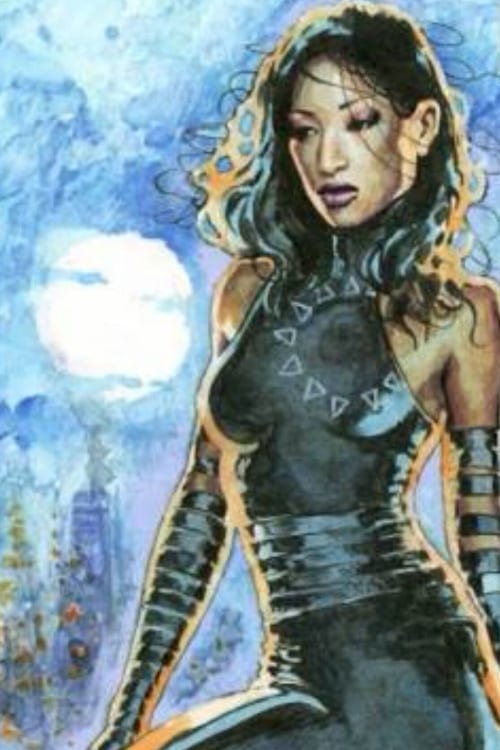 (Image: Marvel Comics)
If you've never heard of Alaqua Cox, you're not alone. Go to her IMDb page, and all you'll find is Hawkeye. A debut role in the Disney+ series, playing a Native American and deaf, like she is, is incredible. But whatever she's doing on set so far must be impressing the executive producers a lot if they're already in early production for her own series. Disney and Marvel clearly think that she has star power.
Echo Won't Be the First Hearing-Impaired Hero in the MCU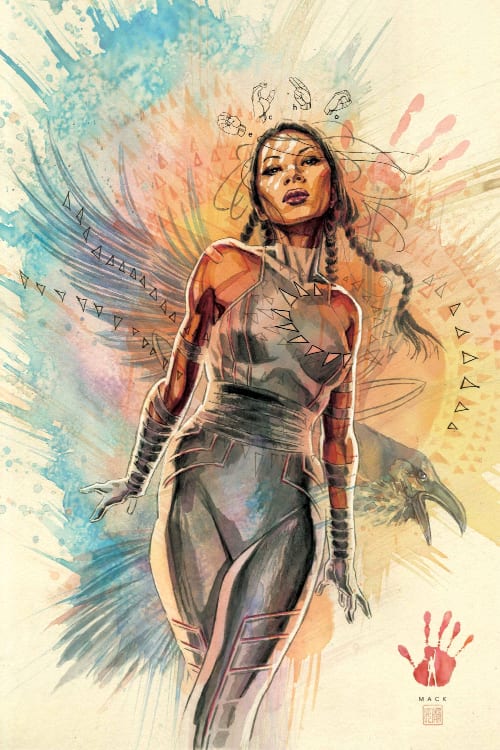 (Image: Marvel Comics)
Though she might be the first deaf superhero in comics, that honor is going to Lauren Ridloff's Eternals character Makkari. In the comics, Makkari is a regular white dude. In Chloé Zhao's movie, Makkari is a Black, female, deaf character. Actually, in another timeline, she would have already debuted six months ago. But this doesn't make Disney+ bringing another deaf superhero, Echo, into the fold any less important. With only one character, you run the risk of them becoming a "token character." Bringing more characters with similar attributes but wildly different stories help prevent that. And how much more different can you get than an Olympian god and a street-level martial artist?
The MCU started with four solo white male superheroes, and only added one female superhero to the team. It would take that sole white female character, Black Widow, ten years to get her own movie. Now, the MCU is expanding greatly with characters from all walks of life. In fact, Eternals will also debut the first LGBTQ+ superhero in the MCU. Though technically, Valkyrie would have been if they didn't cut the scene from Thor: Ragnarok. Even better, deaf kids will have two superheroes they can look up to. It's really becoming an actual universe not just a small group of mainly white, able-bodied, male characters.
(Featured Image: Marvel Comics)
Roman Colombo finished his MFA in 2010 and now teaches writing and graphic novel literature at various Philadelphia colleges. His first novel, Trading Saints for Sinners, was published in 2014. He's currently working on his next novel and hoping to find an agent soon.
Leave a comment