David Fincher Confirms Mindhunter Season 3 is Long Away at Best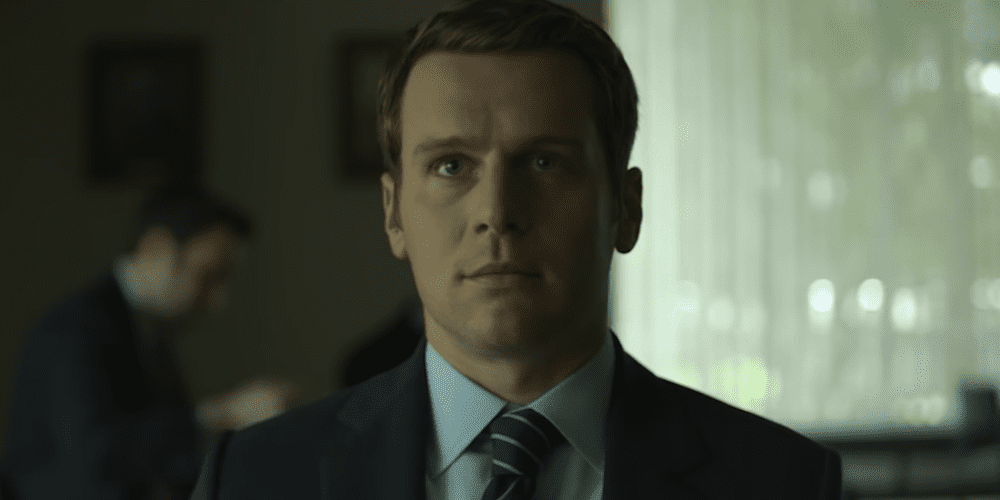 One of Netflix's most ambitious shows is Mindhunter. With a great cast of characters and eerie non-fiction inspiration, there's a lot to love about the series. Of course, David Fincher's guidance and creativity is a huge perk as well. As the show's executive producer and showrunner, Fincher is trying his best to let us down easy. After the contracts of the show's actors released them of responsibilities in January, it's finally official. Fincher is confirming that Mindhunter Season 3 is highly unlikely if not completely out of the question. There's a decent explanation behind the hard-to-swallow news, but it still hurts.
Mindhunter Season 3 Is Probably Not Happening (Or Many, Many Years Away)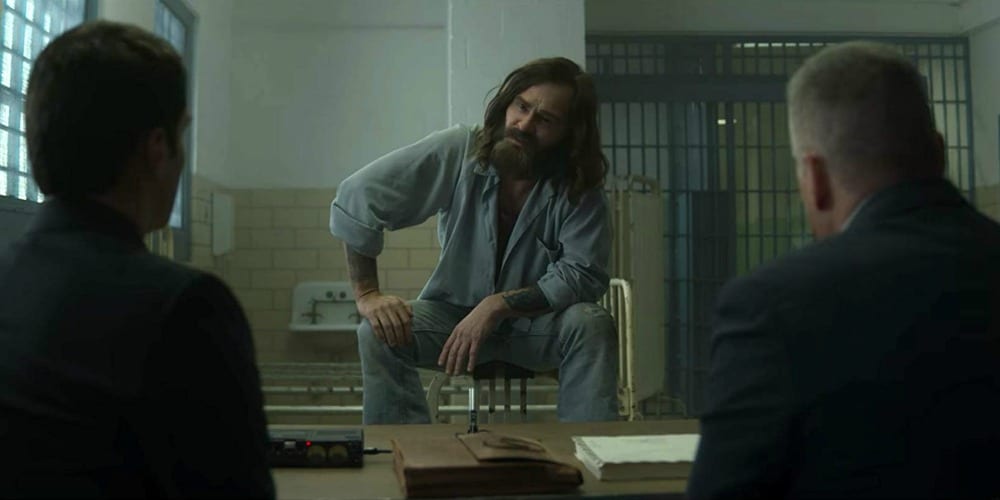 Image Credit: Netflix
In an interview with Vulture, Fincher detailed some of the difficulties of filming this hit show. Initially, Fincher talks about Mindhunter being tough to shoot since it's on a specific location. With the Pittsburg hub pulling the actors away to the city for 6-7 months of the year each time they shot a season, there's definite burnout. Plus, Fincher mentions the work-week during Mindhunter shooting to be 90-hours on average. That's unreal and it's no wonder he needed a break.
The process of getting a hiatus after Mindhunter season two was completely supported by Netflix execs. They wanted to know if he wanted to do anything else instead. That's how we ended up with Mank, the film coming soon to Netflix. The movie details 1930s Hollywood through the eyes of scathing wit and alcoholic screenwriter Herman J. Mankiewicz as he races to finish Citizen Kane. The screenplay for which was actually written by his father, Jack Fincher.
The Increasingly Difficult Job of Creating Content
Image Credit: Netflix
The rising popularity and intricacy of television is making it harder to produce than ever. It's expensive, it's time-consuming, and it's a huge headache. That was all true even before COVID-19. Imagine the stress of trying to film a show on the scale of Game of Thrones in the COVID or post-COVID age. There's no way it exists. While the challenge of creating content for entertainment purposes is always present, it's getting tougher. Let's say everyone gets a Coronavirus vaccine and can rest easy about the virus. There's still the rebuild of economic losses we'll experience for years to come. Overall, I don't think COVID-19 created a content problem. Instead, what we'll see it as is a catalyst of some slow-burning issues waiting to catch up with the industry.
I love TV as a medium. I prefer it to film, to be honest, but that's not a hot take. Overall, I prefer to see things play out over time. Shows like Mindhunter feel made for how I like to consume a story. If you worry when you see Netflix canceling shows, then you're not alone. They produce a lot of stuff and some is a bit easier to scrap than others. I don't doubt that Mindhunter cost them a ton to make. However, it was likely very much worth the investment. Hopefully, we'll see a third season somewhere down the road. Fincher mentions in the interview that it could be five years or so before even thinking of revisiting it. For now, I'll be crying and watching this killer video of Jonathan Groff singing "Anything Goes" on repeat.
Featured Image Credit: Netflix
Taylor is the Gaming Editor of Comic Years and a lifelong fan of video games. He holds two degrees in Political Communication and wrote a Master's Thesis on resistance movements, race, and the exploitation of college athletes. His wife and two Toy Australian Sheppards keep him sane.
Leave a comment