Is What Daenerys Did in the GoT Final Season Really that Surprising? (Spoilers!)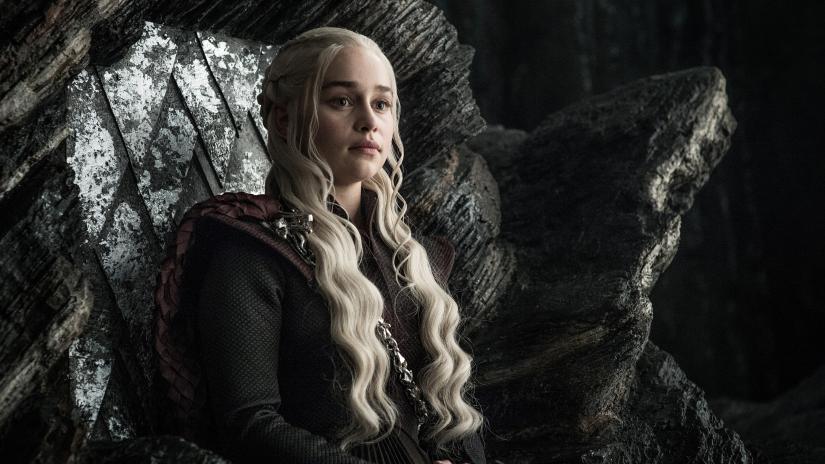 We're almost at the end of the final season of GoT, but most viewers are still reeling from what Daenerys did in the penultimate episode, "The Bells." Despite Cersei Lannister doing the not-evil thing for the first time in her life and surrendering, Daenerys burns the city anyway and topples the Iron Keep. Fans were…not thrilled. There's even a petition to remake the final season so that it "makes sense." In that same petition, the organizer also says, "Subvert my expectations and make it happen, HBO!" It's ironic—because that's precisely what HBO did, and he hated it.
GoT Final Season: Daenerys, Tradition, and Expectations
It's what GOT has done this entire time, since season one (or book one). Oh, you thought Ned Stark was the hero of this show? Here's his head in a basket. Oh, you thought the rest of the show would be the Starks getting revenge? Here's the Red Wedding. Oh, you thought Jon Snow was going to have an epic duel with the Night King? Here's Arya Stark—Night King assassin. This show, since season one, has intentionally led us on only to make a hard left right when we thought we knew what was going to happen.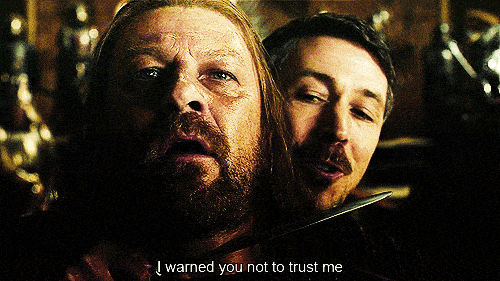 You thought this was going to end with the epic battle of Cersei vs. Daenerys? Oh, here's Cersei surrendering and the Mother of Dragons going crazy. But this time, we shouldn't have been fooled. This time, the signs were apparent for a long time, but we decided to ignore them because, well, Daenerys says some really cool things and we like her dragons. But this Targaryen was never stable—she was always on the other side of that coin Varys mentions before his fiery death.
The Final Season of GoT Was Written on the Crucifixes
Remember Meereen? Yeah, that city of slave owners that Daenerys conquered and set free. Well, we might be forgetting another incident in that city. Against the advice of her friend and counsel, Ser Barristan, she crucifies over 150 of the slave owners. But she wasn't done in Meereen yet. When she returns in season six, now with Tyrion at her side (Barristan was murdered), and finds the city under siege by other slave cities, her response is: "I will crucify the masters. I will set their fleets afire. I will kill every last one of their soldiers and return their cities to the dirt. That's my plan." Tyrion talks her out of this, but she listens to her new Hand less and less with each season, even though she keeps telling him she needs his brain.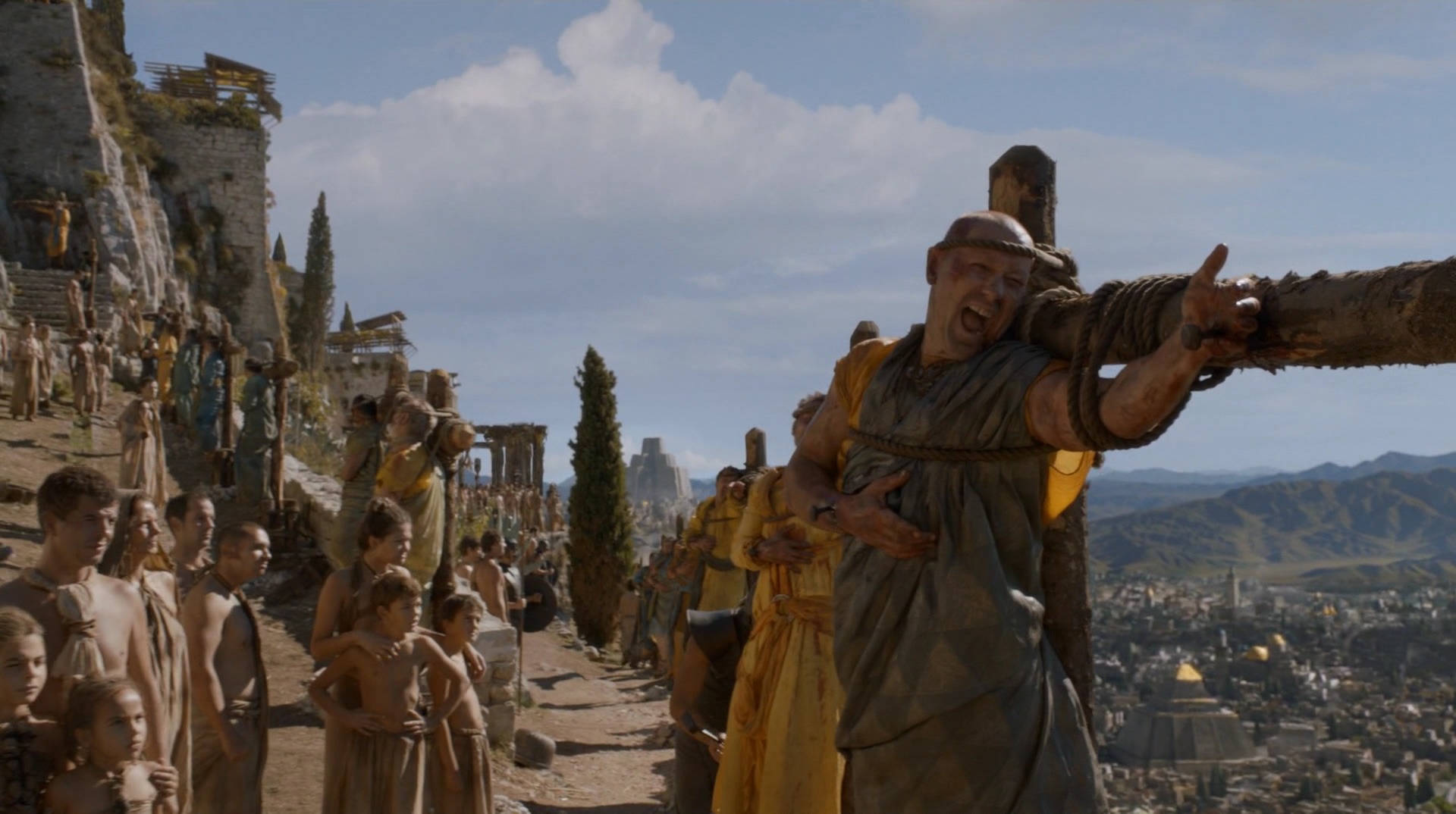 Daenerys has always met even the smallest of conflicts with extreme violence. While her advisors continuously tell her that she needs to consider diplomacy, she jumps at every chance to use her dragons—even when there are better ways. The moment we should have known this was going to end badly was when she killed the Tarleys. Lord Tarley refused to bend the knee after losing a battle to Daenerys's forces. But Dany doesn't just kill Lord Tarley, she also kills his son Dickon. This time, she doesn't listen to Tyrion's advice, and it won't be until the final season that Daenerys realizes that the people she killed had like families and stuff—and in this particular case she killed the family of her (at the time) love interest's best friend, Sam. Oops.
Daenerys is Not the Best Student
You might think that this taught her a lesson. And it did…for a moment. It makes her conflicted right up until Cersei has her best friend decapitated. That kind bothers the Breaker of Chains a little. And yeah, she doesn't handle it well. When she agrees with Tyrion and Jon to call off the attack if the bells rang in surrender, she's fully expecting that Cersei—in Cersei fashion—won't do it. Why should we expect otherwise? For eight seasons, Cersei was cold and calculating. She blew up a church with her son's wife inside and when he killed himself, took his throne. Does this sound like a woman who is going to surrender?
But she does…and it doesn't fit into Daenerys's revenge plan. We see her trembling as the bells ring. This was not the way it was supposed to happen. Cersei was supposed to press the attack, maybe send the Mountain to the front lines, pull in some unknown army out of a hidden corner of Kings Landing. Instead, her justification is taken from her. Her friend is dead, her dragon is dead, her love is her nephew, her circle is crumbling, and she…won. Just not the way she wanted to.
Daenerys and her Cool GoT Lines = Bad Times
However, there's one line that basically telegraphed these events. When Tyrion goes over what houses might or might not support her, Daenerys compares all the families to spokes on a wheel and finishes by declaring "I'm not going to stop the wheel. I'm going to break the wheel." It sounded so cool, right? But breaking something is inherently violent. When Cersei surrendered to Daenerys, that was just a turn in the wheel. It wasn't enough for the "Protector of the Realm."
The coin landed on madness. She broke the wheel.

Was it perfectly executed? No. HBO's decision to make the final season only six episodes is the first mistake, and Daenerys (and many others) needed a few more episodes to happen naturally. Everything about this season has felt rushed. That's why fans are upset, not because the story isn't going the way they want it to, but because there's not enough time to sell us on the developments.
We Still Have the GoT Books!
Hopefully, the remaining two books explore the developments more smoothly (that's assuming they end the same way). And if you don't like the way this story is going…well, you are entitled not to like it. But asking that HBO refilm all of it, or demanding the ending you want? Sorry, that's not how storytelling works.
So, now that Daenerys has sent all of our expectations for the GoT final season crashing down like the Iron Keep on two incestuous lovers, how do you think the show will end?
Roman Colombo finished his MFA in 2010 and now teaches writing and graphic novel literature at various Philadelphia colleges. His first novel, Trading Saints for Sinners, was published in 2014. He's currently working on his next novel and hoping to find an agent soon.
Leave a comment