CW Batfamily Series, 'Gotham Knights,' In the Works!
Looks like we'll be getting more creatures of the "knight" in Gotham City! The CW's Batwoman is in its third season and there's a lot of excitement around The Batman starring Robert Pattinson (Colin Farrell as the Penguin and Barry Keoghan could potentially be the Joker??), but now bat fans have another exciting piece of news to look forward to: the team behind Batwoman are working on the CW Batfamily series that will be called Gotham Knights!
What Will The CW's Bat-Family Series Be About?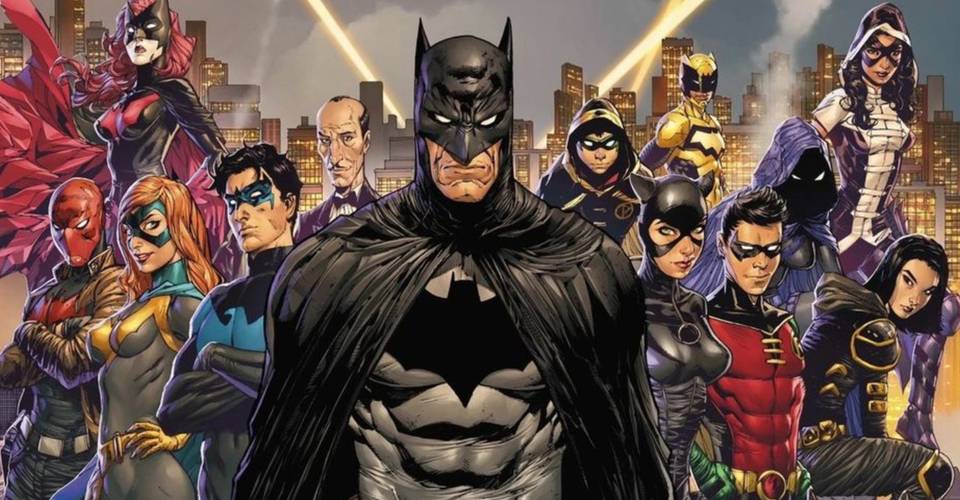 Image via DC Comics
According to Variety, the CW Batfamily series is NOT going to be a spinoff of Batwoman despite being created by the same team. The description of Gotham Knights is as follows:
"In the show, in the wake of Bruce Wayne's murder, his rebellious adopted son forges an unlikely alliance with the children of Batman's enemies when they are all framed for killing the Caped Crusader. And as the city's most wanted criminals, this renegade band of misfits must fight to clear their names. But in a Gotham with no Dark Knight to protect it, the city descends into the most dangerous it's ever been. However, hope comes from the most unexpected of places as this team of mismatched fugitives will become its next generation of saviors known as the Gotham Knights."
There's no specifics on which characters from the Bat-family will be making an appearance, but I'm looking forward to learning which ones the network decides on. Batman has had several adopted sons (Tim Drake and Dick Grayson, for example) and there are some members of the Bat-family who would be especially cool to see (Cassandra Cain please!). Regardless, it sounds like an exciting project and it'll be interesting to see if they'll be crossover episodes with the CW's other DCEU shows, like Stargirl and Ava DuVernay's Naomi.
Gotham Knights is currently being developed by the Batwoman team, which consists of writers Natalie Abrams, James Stoteraux, and Chad Fiveash. Abrams is also co-executive producing with Greg Berlanti, Sarah Schechter, and David Madden. This is the production team behind all the Arrowverse shows that include Arrow, The Flash, Legends of Tomorrow, Supergirl, and the previously mentioned Batwoman.
There's no release date for Gotham Knights, but bat fans can look forward to Leslie Grace as Batgirl, Matt Reeves The Batman coming next March, and the CW series, Batwoman. 
What are your thoughts on the CW Batfamily series? Let us know in the comments below!
Featured image via The CW
Keilin Huang is a freelance writer that likes the Oxford comma, reading from her neverending pile of books from the library, and Reeses peanut butter cups. She thanks her Dad for introducing her to his Superman comics and probably majored in Journalism because of Lois Lane. Contact her at [email protected]
bat-family
CW
gotham nights
Leave a comment