Cursed Review – Katherine Langford Carries This Adequate Netflix Adaptation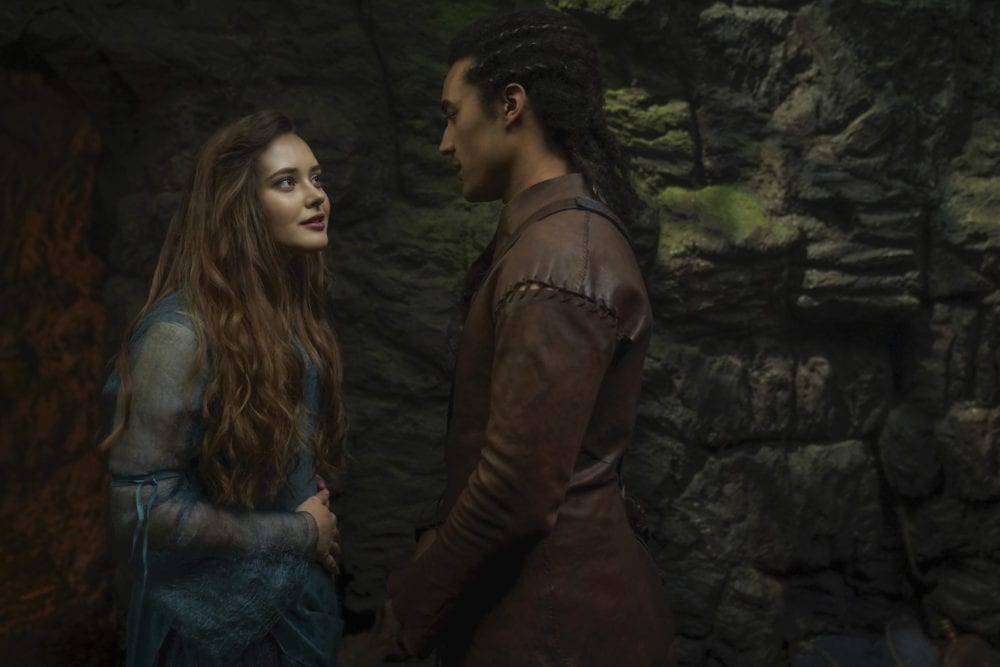 It's been a few months since the last fantasy series arrived on a streaming service, which means that it's already time for another one! Cursed is Netflix's latest available show, and its previous sneak peeks made it look enthralling enough to watch all ten episodes of its first season. The series, which breaths new life into an old Arthurian legend, has come at a time where everybody is eager to watch something new and exciting. But is it worth the watch? In this review of Cursed, we'll talk about whether its fantastic enough to make us dream of magic, or just put us to sleep.
A Review Of Netflix's Cursed
We've all heard (or watched) stories of the legendary King Arthur. Folklore has varied enough that the subject matter is easy to take artistic liberties with it, yet the deep history behind each story has managed to keep many elements in place. While we've certainly seen our fair share of adaptations focusing on Merlin or King Arthur himself, Cursed finds a way to tell the story from a mostly unknown point of view.
The series is based on Frank Miller and Tom Wheeler's illustrated novel of the same name. They also serve as executive producers of the show, and their artistic creation exists throughout the series with beautifully drawn scene transitions. Miller and Wheeler's story follows Nimue (Katherine Langford), a young woman with mostly unexplored powers that often appear in times where she needs protection.
Nimue's story is better known as the tales of the Lady of the Lake. Her role across Arthurian legends has existed in different forms, but Cursed seeks to give her a more in-depth backstory detailing her relationship with both Arthur and Merlin. In this series, she tries to follow her mother's dying wish to deliver a sword to Merlin. As it is with any tale of adventure, her journey will not be an easy one.
Image via Netflix
Does The Series Deliver?
There are enough elements that Cursed does right. The cinematography doesn't provide many breathtaking shots, but the set pieces remain captivating and pleasing to the eye. Certain scenes, especially those where Nimue is in the forest, feel like we're stepping inside of a fairy tale. Each display of her magic power is also done in a beautiful yet terrifying manner. In one early scene, Nimue's fear and anger result in a man being taken over by a tree. The branches consume his body until we cannot bear to watch any longer.
The series as a whole is a mixture of fun and dramatic elements. Medieval stories are often told through a darker lens that leaves no room for the light to shine through (excluding BBC's Merlin, which is more than enough fun). Cursed has its share of drama and powerfully tragic moments, but there are enough instances of bright and witty charm to keep us from feeling glum the entire way through.
Where The Show Falters
The show, like most, is certainly not perfect. Its first mistake is the first half of the first episode. It seems to jump back and forth between wanting to show us too much at once and keeping secrets until a later time. It feels as if the action is forced upon us too quickly, and before we've gotten the chance to bond with any characters. When we're finally given the backstories that we need, it's done in a way that feels mostly unnecessary. Flashbacks are inconsistently abundant, long, and often not the ones that we need to see.
Every character has their moments, but it is like the parts that make them intriguing aren't what the series wants us to focus on. It's as if we start to love a character, only to forget that they exist within the show until their next appearance. "Oh yeah, I forgot about him!" I found myself saying multiple times throughout each episode. This is even true of Gustaf Skarsgård's Merlin and Devon Terrell's Arthur. They're both delightful enough, yet fall to the sidelines in many of their scenes.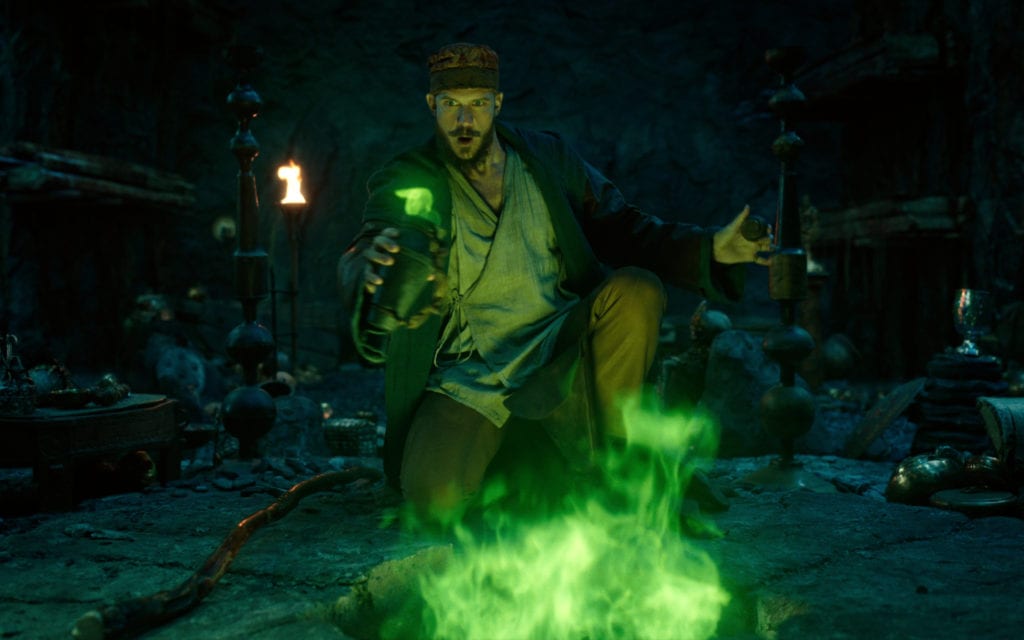 Image via Netflix.
Katherine Langford Is The Series' Shining Star
Katherine Langford's acting career has been on many people's radars since her starring role in the first season of Netflix's Thirteen Reasons Why. The series received mixed reviews. Still, her performance is praised for its emotional and honest portrayal of a teenager who dies of suicide. Her other noteworthy roles include Knives Out (which Rian Johnson confirmed is getting a sequel) and Love, Simon. While Langford doesn't see as much screen time in either, both performances were nothing short of solid.
As a fan of her previous work, I was eager to see if she could live up to it in Cursed, given that the subject material is so different than what we've seen her in before. Regardless of any of the missteps that this series takes, casting Katherine Langford was not one of them. She creates chemistry with every other actor that she shares the screen with, especially her best friend Pym (Lily Newmark). Her confidence in the character never wavers, making us wish that she was in every scene.
Image via Netflix.
Final Cursed Review: It's Worth It For The Fantasy Lovers
Whether you end up loving or hating Cursed may just boil down to what you expect when starting the series. Fans of emotional dramas may have elements that make it worth it. Though, the core of the show remains tied to its fantasy genre. Do you live and breathe shows that are full of magic and sword fighting and traces of real historical tales? If that's the case, then you might just come out of this series with nothing but rave reviews.
My final review of Cursed is that, at the very least, it's worth starting. The first episode shows enough of its potential to help you decide if you want to continue to the end or stop there. It has its slower moments, sure. Though, overall, Cursed promises a fresh take on a story that we thought we knew everything about.
Have you streamed Cursed on Netflix yet? Let us know what you thought!
Featured image via Netflix.
Meghan Hale is the kind of movie lover that has a "must watch" that is a mile long... and growing. When she isn't talking about the latest film and television news she is writing one of her many in-process novels, screaming film trivia at anybody who will listen, and working as a mental health care professional. Follow her on Twitter @meghanrhale for some fun theories and live reactions to all things entertainment.
Leave a comment