Cobra Kai Season 6 Has Already Filmed Scenes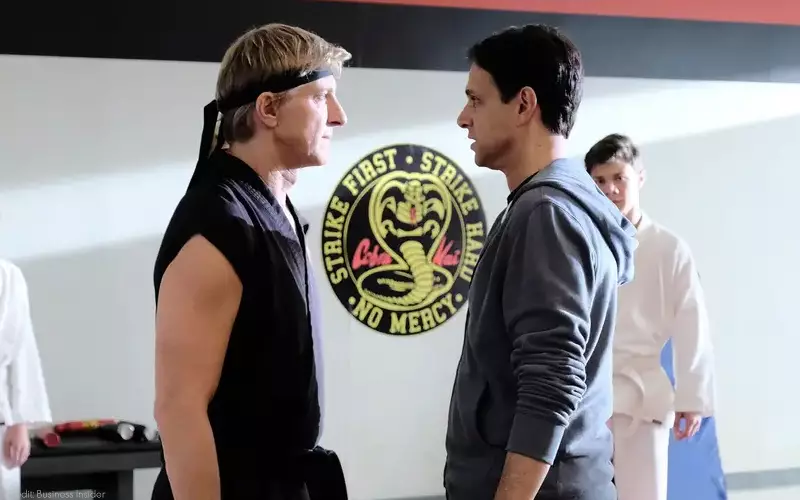 Although Cobra Kai Season 6 has not yet received renewal, Ralph Macchio, the show's actor, claims that some of the sequences for season 6 already happened. The Karate Kid film trilogy's sequel series, Cobra Kai, which featured some actors from the first film as well as a new generation of young performers, debuted on YouTube Red for two seasons before being picked up by Netflix. Along with Robert Macchio as Anthony LaRusso, this cast also features Yuji Okumoto as Terry Silver, Tamlyn Tomita as Kumiko, William Zabka as Johnny Lawrence, Martin Kove as John Kreese, and Martin Kove as John Lawrence. This series comes as part of the popular The Karate Kid movies.
Source: The List
There is much confidence in Cobra Kai Season 6
This shows immense confidence from the showrunners at Cobra Kai Season 6 getting green-lit. Cobra Kai season 5 is preparing to be an action-packed bonanza when it debuts on Netflix on September 9, 2022. Things are looking almost too good for Johnny, Anthony, and Chozen as they band together to finally defeat the Cobra Kai dojo. Given that Cobra Kai is gaining new allies this season, it would be incredibly unusual for them to have everything go their way right away. This takes the form of South Korean sensei Kim Da-Eun, who shows up on the scene to assist Silver. She aids him in turning Cobra Kai into a franchise, and has Alicia Hannah-Kim of Minx as the actress.
Macchio spoke with ComicBook.com this week about the fifth season of Cobra Kai. He explained that certain content shifted to season 4 because it just didn't fit in season 3 throughout the interview as he talked about how much potential stories the authors have in their minds. They shot several scenes that are "being held for the future if we receive that green light," he said, adding that something similar occurred while they were filming season 5. Below is his complete quote:
"There's stuff that they wrote in Season 3 that didn't happen until Season 4 'cause there wasn't any more room in Season 3. There's stuff that was in Season 5 that we know we shot that is being held for the future if we get that green light, so there's more to come, we hope."
This is par for the course
Source: People
It's quite uncommon for a program to film scenes for a future season that hasn't officially announced, unless it's essential content with young performers who won't look the same when the season in question premieres. Both the CBS sitcom How I Met Your Mother and the NBC family drama This Is Us have seen this kind of pre-planning, although these instances are incredibly rare. Filming anything more is an unnecessary indulgence that isn't accounted for in the budget, especially for a show with the budget of Cobra Kai.
This information just serves to highlight the amount of steam Cobra Kai still has left in the tank, even if it's probable that they originally shot these scenes with every intention of incorporating them in season 5. To ensure that this film actually surfaces in season 6, it is hoped that fans would respond favorably to season 5. This is only the third season that the company has created; therefore, they may just have it in them to get renewed pretty swiftly. Netflix programs occasionally struggle to maintain themselves on the platform after three or four seasons. Cobra Kai Season 5 will focus on the LaRussos based on Macchio.
What do you think of Cobra Kai? Do you like the show? Who is your favorite character? You hyped for the fifth season? Tell us your thoughts about Cobra Kai Season 6 already filming?
Leave a comment