Clarice Premiere Review – It's Not Hannibal, But It Will Do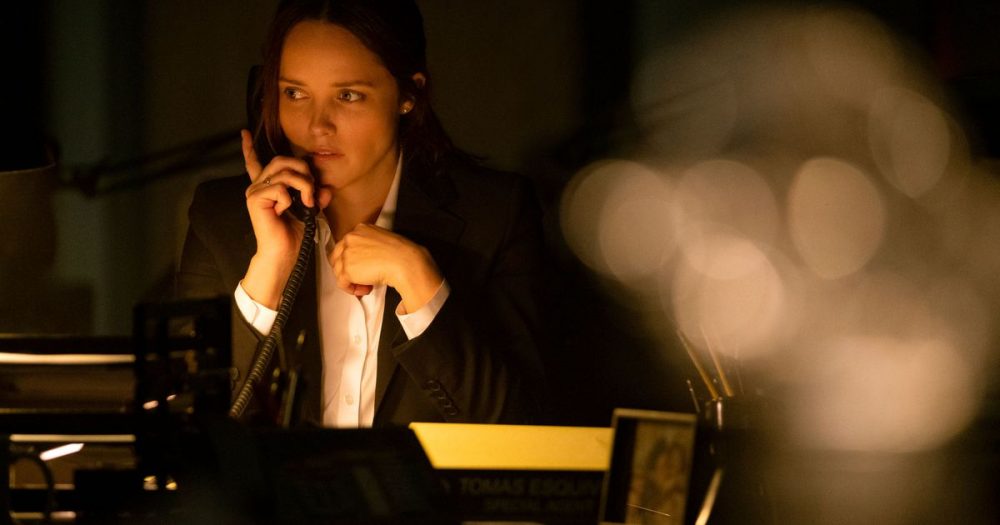 Nobody could have anticipated the overwhelming fandom that would follow when Thomas Harris birthed the iconic character of one Dr. Hannibal Lecter into the world of literature. The character's debut in 1981's Red Dragon led to four novels, various film adaptations, and one television series, Hannibal, that defied everybody's expectations. Well, it's been 40 years. There is finally a new attempt at recreating the success of it all. The premiere episode of Clarice has just been released courtesy of CBS. We're ready to dig into whether or not this series deserves to exist within the same franchise as The Silence of the Lambs.
The Premiere of Clarice Gives Us Much to Desire
The Silence of the Lambs, the second entry into the Hannibal franchise, concludes with Clarice Starling putting an end to Jame "Buffalo Bill" Gumb before he can successfully murder his final victim, Catherine Martin. Clarice's life-saving heroism is attributed to her intimate relationship with Dr. Hannibal Lecter. Lecter is, of course, a patient and renowned serial killer at the Baltimore State Hospital for the Criminally Insane. She allowed herself to be talked into a quid-pro-quo relationship with the killer in exchange for clues towards Gumb's identity.
Suffice to say, Clarice has had a chaotic time. For one, she develops a unique relationship with a dangerous killer. Secondly, she is responsible for getting a second killer off the streets. While The Silence of the Lambs ends happily, with Clarice graduating from the FBI Academy, Clarice is here to tell us the story of what happens after. The new series takes place one year after the film's events. It appears to ignore other installments in the franchise like Hannibal.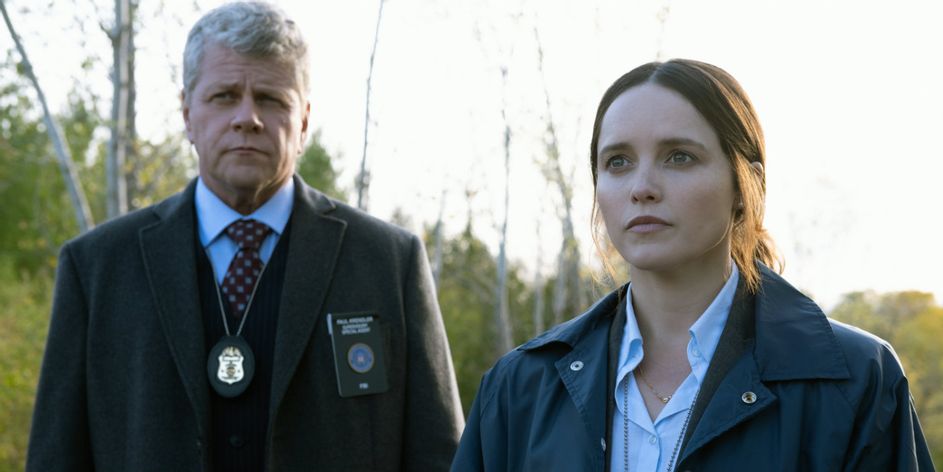 Image via CBS.
Clarice Is Back To Catching Killers
It's only fair that Starling (Rebecca Breeds) is put into therapy after dealing with the trauma of her first real case. While her therapist doesn't think she's suited for the field, the higher powers in the FBI have other ideas. For the purpose of re-traumatizing our favorite heroine and giving us good television content, she is thrown back into the field at the request of Ruth Martin (Jayne Atkinson), the mother of the victim Clarice was able to save.
The only problem is that, aside from Martin, nobody really wants Clarice there (including Clarice.) She must deal with some not-so-welcoming male FBI agents who want to successfully close cases, not open them up and look for the truth that lies behind most violent murders. So, in addition to having to suit up and solve crimes, Clarice must also deal with sexism, the press, and living up to the expectations that she set for herself thanks to a mix of luck, charm, and hard work.
Can Clarice Ever Live Up To Our Own Expectations?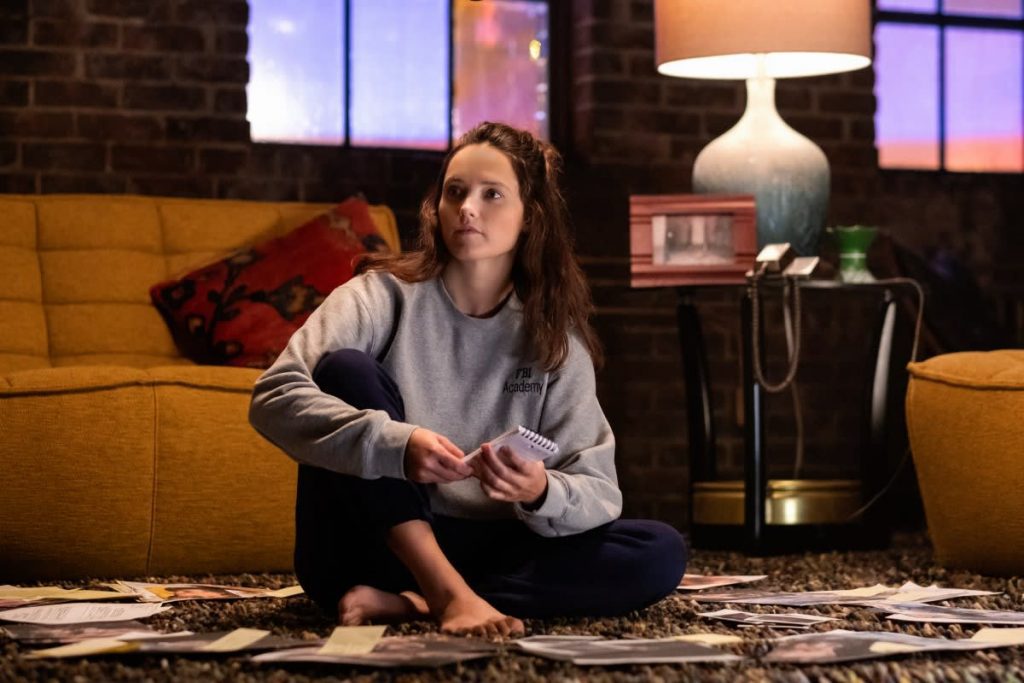 Image via CBS.
I won't bother getting into the details of how much of a fan I am of the Hannibal franchise. But it does mean that I cannot watch this series as a casual viewer, as my knowledge and passion for prior franchise installments prevent me from ignoring them. The announcement that we would finally get a television adaptation focusing on Special Agent Starling came with some eager anticipation and a sense of wondering why we even need to see this story.
Starling is inevitably going to be compared to its predecessor, The Silence of the Lambs (check out our Retro Review!). This film earned the Big Five Academy Awards, millions of dollars, and worldwide recognition as one of the greatest psychological horrors ever made. Beyond the film world, it also is bound to be compared to Hannibal. This NBC series proved that Anthony Hopkins isn't the only man capable of playing Dr. Lecter. Ultimately, appreciating this series begs us to ask the question of whether it can stand alongside these two powerhouses of visual artistry.
Fortunately for the series, Clarice doesn't try to recapture the essence that Hannibal's character can bring to something. It ignores the man almost entirely. Instead, it chooses to focus on Clarice and her relationship with Buffalo Bill's crimes. This lets us appreciate her for who she is and not the men she's forever connected with. Still, it remains impossible not to notice some of the glaring tributes (or desperate attempts to copy) to Hannibal, including almost identical shots and aesthetics.
In The Premiere, Clarice Shows Potential On Her Own
For what it's worth, Clarice has already shown the potential to be a great cable television show within its first episode. It's comparable to some non-Hannibal related series like Criminal Minds in its exciting approach to solving terrifying crimes. And, like the installments before it, it chooses to walk the line between the physical wounds left by psychopaths and sociopaths and the equally real emotional ones.
Rebecca Breeds is tasked with the almost impossible role of filling Jodie Foster's shoes. This job was already done unsuccessfully by Julianne Moore, who took over the part in 2001's Hannibal film. So far, it's apparent that Breeds is playing Clarice, while Foster managed to be consumed by her. There are, however, moments where we forget to compare her to the Clarice that we have built up in our minds, proving that the actress might be able to transform the character into something that can stand alongside Foster's portrayal.
There Are Flaws, But We'll Be Sticking Around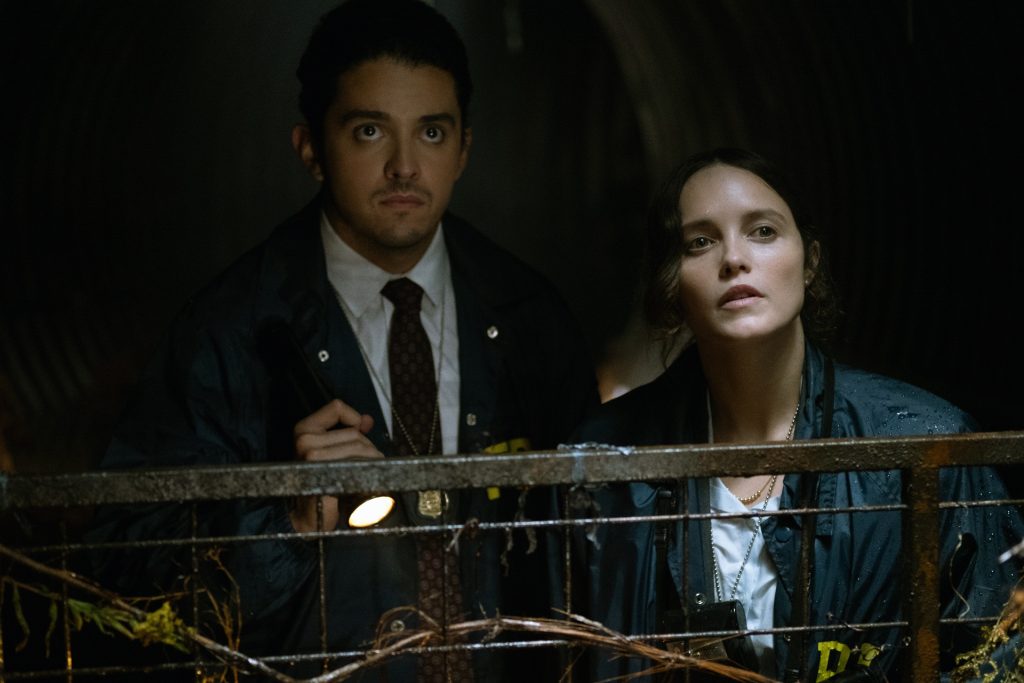 Image via CBS.
The premiere episode of Clarice is not without its flaws. Beyond its source material, the episode struggles with some misplaced attempts at giving us a strong female character. For example, Starling has a sidekick, Agent Esquivel (Lucca De Oliveira). He is there to rescue her when dealing with the jerks on the team, including Paul Krendler (Michael Cudlitz.) We shouldn't need him.
Clarice Starling is one of the best written female heroines in fictional history. Sure, she's strong without Esquivel, but so far, his character only exists to help lift her up. Strong women don't need to be boosted. They just are. This show depends on showrunners Jenny Lumet and Alex Kurtzman's ability to remind us why Clarice is deserving of her fame. We still aren't sure if they'll be able to.
Clarice's premiere episode doesn't get us hooked in the same way that Hannibal's premiere did. Yet, it gives us enough hope that the series will become something special. We'll be tuning in for the next episode on February 18th, and we hope that you will, too.
Readers, do you agree with our review of the premiere episode of Clarice? Let us know your thoughts in the comments!
Featured image via CBS.
Meghan Hale is the kind of movie lover that has a "must watch" that is a mile long... and growing. When she isn't talking about the latest film and television news she is writing one of her many in-process novels, screaming film trivia at anybody who will listen, and working as a mental health care professional. Follow her on Twitter @meghanrhale for some fun theories and live reactions to all things entertainment.
Leave a comment