The Chucky Series Teaser Looks Amazing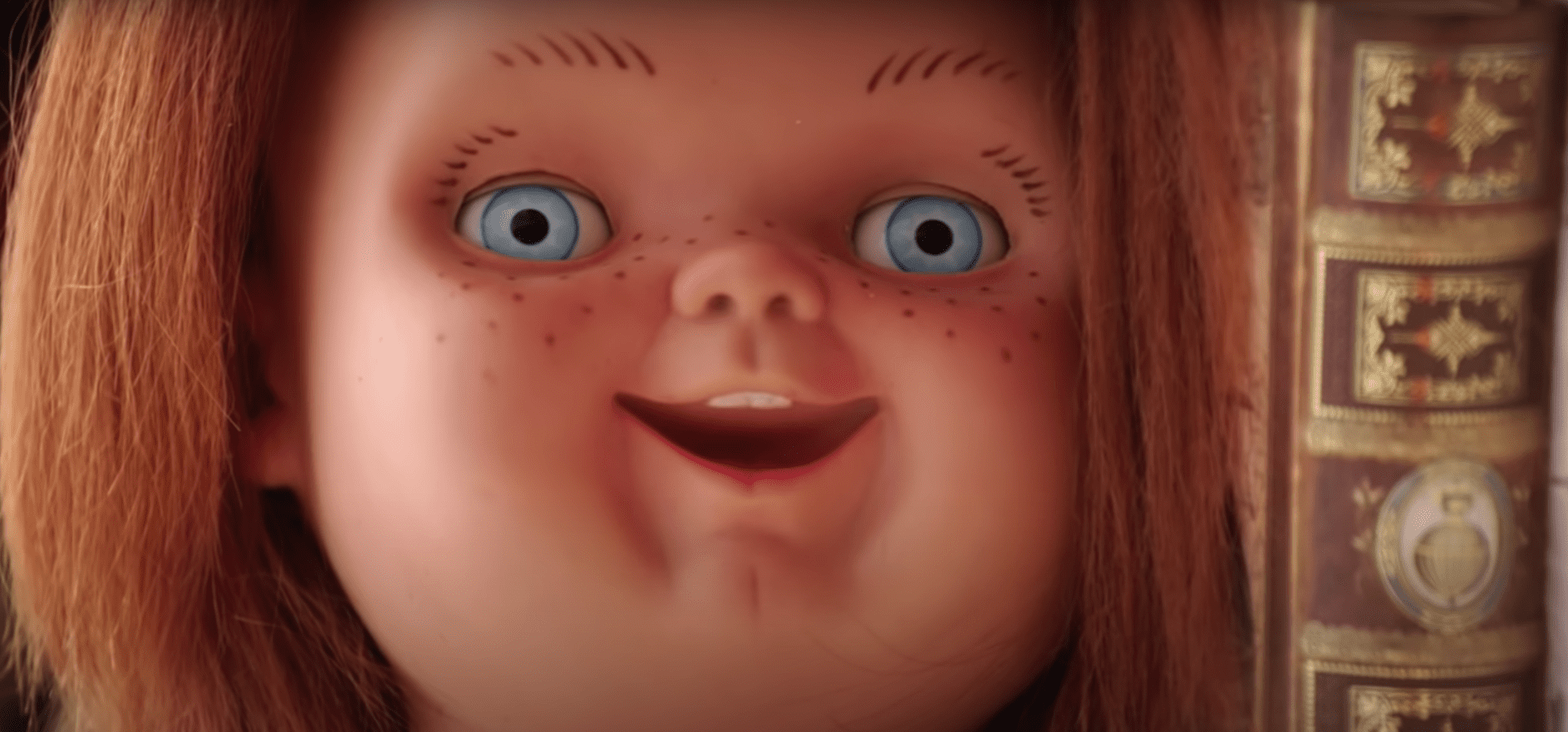 Annabelle is cool and all, but if you're in the market for a possessed doll to slaughter everyone in your life, then your choice is mere child's play. Four years after the last film in the franchise, we got a teaser for a Chucky series, and it looks rad. 
What's in the Teaser?
Our beautiful baby boy himself is the first image of the teaser, and it's beautifully unambiguous that it's Chucky. Some teasers show vague, cool-looking scenes with ominous overlays, but this is more of a very, very short trailer. The teaser starts with Chucky's pristine, unmarred face. Then we get the Toy Story 2 nightmare of the yard sale with someone purchasing Chucky, even though he looks terrifying enough without his trademark facial scars. Chucky looks more like the version  we last saw in Cult of Chucky. Then we get a good ol' horror movie montage of different people looking scared and confused, probably because a doll is running around with a butcher knife. The teaser ends the only way it could: with Chucky's iconic laugh and "Series Premiere October 12."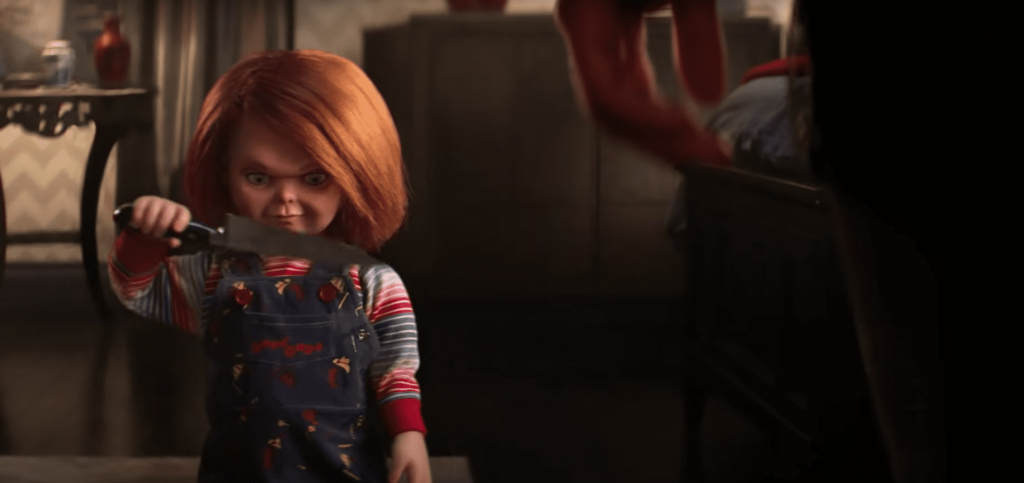 Image via SyFy and USA
Why is Chucky Getting a Series?
Chucky is the perfect character for a horror series. A lot of horror shows lately have been really working the slow burn fear and discomfort angle. The Haunting series on Netflix, Evil, even shows like Terror that are just always a little disconcerting are forming the backdrop for this Chucky series teaser. Chucky has the perfect setup for that constant discomfort while also leading to a huge payoff because Chucky is a bite-sized King of camp. 
The Chucky series is set in a small town that suddenly becomes host to a bunch of brutal murders after someone finds an old doll with a terrible haircut. It's such a weirdly Shakespearian setup that has the opportunity for some really zesty dramatic irony. We have a character in disguise–kind of, he's a possessed doll which counts–secrets revealed, and murder. That's pretty much every Shakespearian tragedy. We'll also kind of be watching from Chucky's perspective because the only people to know how down he is for killing are us and the handsome doll himself. 
There's a lot to be excited about just from what we know so far, particularly from the returning cast. Brad Dourif is back as the voice of Chucky, and Jenniffer Tilly will be reprising her role as Tiffany Valentine! A series is a great medium for a character and franchise that can build so much momentum, has so many characters to pull from, and generally has a pretty climactic ending. Now we just have to wait for a full trailer to see our boy again. 
Chucky will premiere on SyFy on October 12, 2021.
Are you jazzed to see Chucky back on the screen soon? Tell us in the comments below! If you need more of that good scary vibes while you wait for October, check out Salome's Fear Street 1666 review!
Jessica Kanzler is a freelance writer and editor who lives with her wife and cats. Jessica has bad taste in tv and an MA in Rhetoric, Writing, and Digital Media studies. Talk to her about Frasier on Twitter @Jessicaakanzler
Leave a comment