Cassian Andor Star Wars Lofi Track Just Released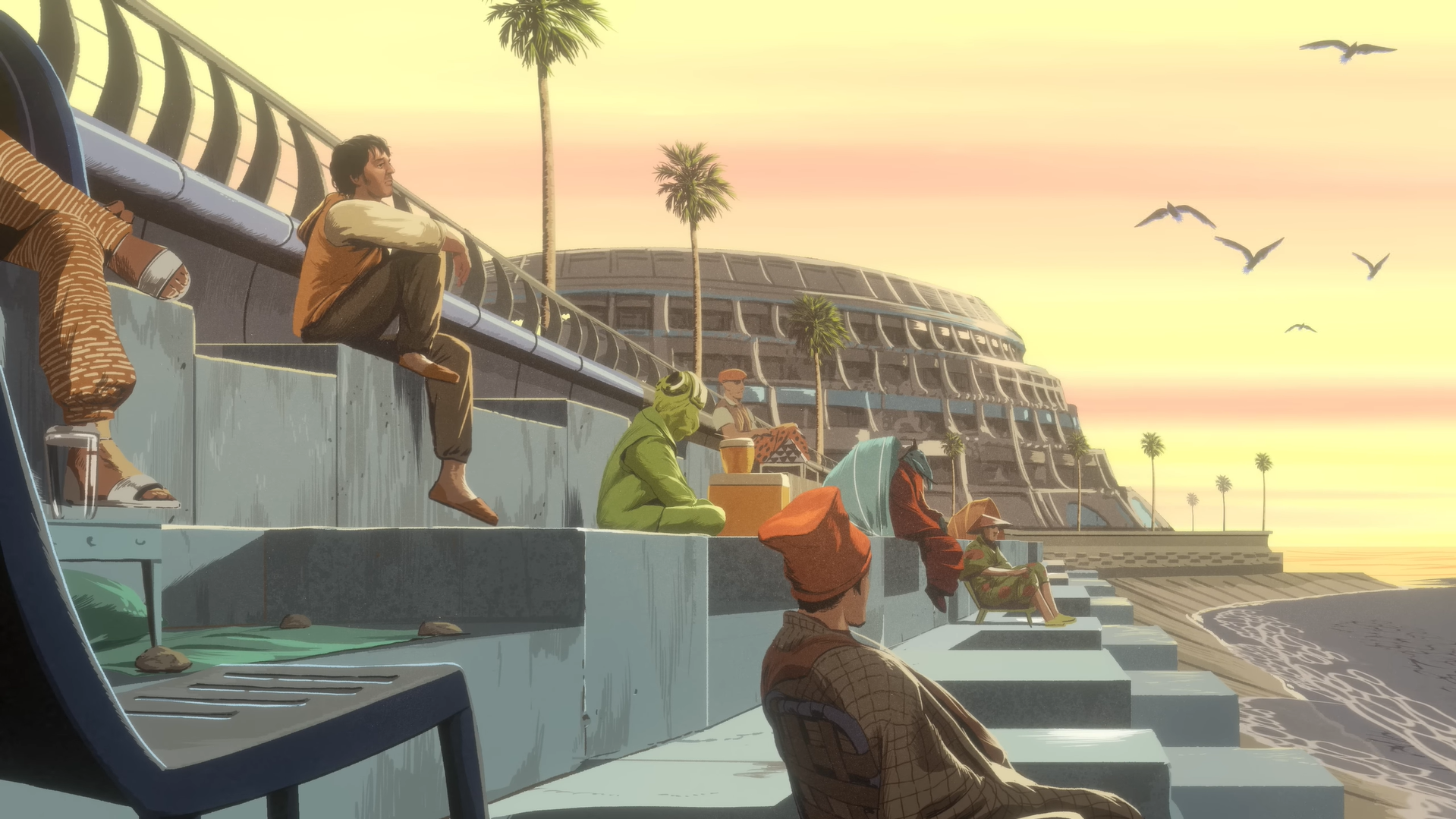 You may like or despise the modern iterations of Star Wars. But, no one can deny one fact. Disney has taken the franchise virtually everywhere. And, the Cassian Andor Star Wars lofi release is an example.
Sit back, relax, and enjoy the Niamos beach vibes with Cassian Andor in our latest installment of Star Wars: Lofi. https://t.co/DGF6x4JisD pic.twitter.com/DfCeahZ69B

— Star Wars (@starwars) April 20, 2023
Earlier today, the Star Wars Twitter account released posted the announcement above. It came along with a teaser of the one-hour track. And, you can see the track's art: Andor on a beach in Niamos.
So, what are we getting here? Let's go through it.
Cassian Andor's Star Wars lofi track making up the latest entry
The track itself is surprisingly good. In fact, we can say the same for most of the tracks in the playlist.
As for Cassian Andor's Star Wars lofi entry, it's an interesting combination. It combines a house/EDM beat with Caribbean-ish synths. I wouldn't go as far as calling it a Caribbean-inspired track. But, the beach art and feeling of the theme have that nature.
The track is fairly uniform throughout its one-hour duration. It has some switches here and there. For instance, it has some beat breaks and melodic synth switches. Yet, the track is the same overall.
That said, it's the best approach for a lofi track to listen while you study or work.
Cassian Andor's experience in Niamos wasn't as peaceful
Niamos wasn't a relaxing time as the track suggests. (Image credit: Wookiepedia | Fandom)
From the video, we can think of Niamos as a tropical place. Its peaceful beaches are perfect for relaxation. Well, Andor would disagree with you, as you can see in his show.
In reality, Niamos is under Imperial occupation. Andor himself went to jail after a shoretrooper accused him of conspiracy. And, spending any time in jail is far from relaxing. After escaping, he returned to Niamos.
Still, his second visit was far from pleasurable. He found out about Maarva's death. He then left for Ferrix.
Yeah, that doesn't sound like a vacation.
Star Wars' growing lofi playlist on YouTube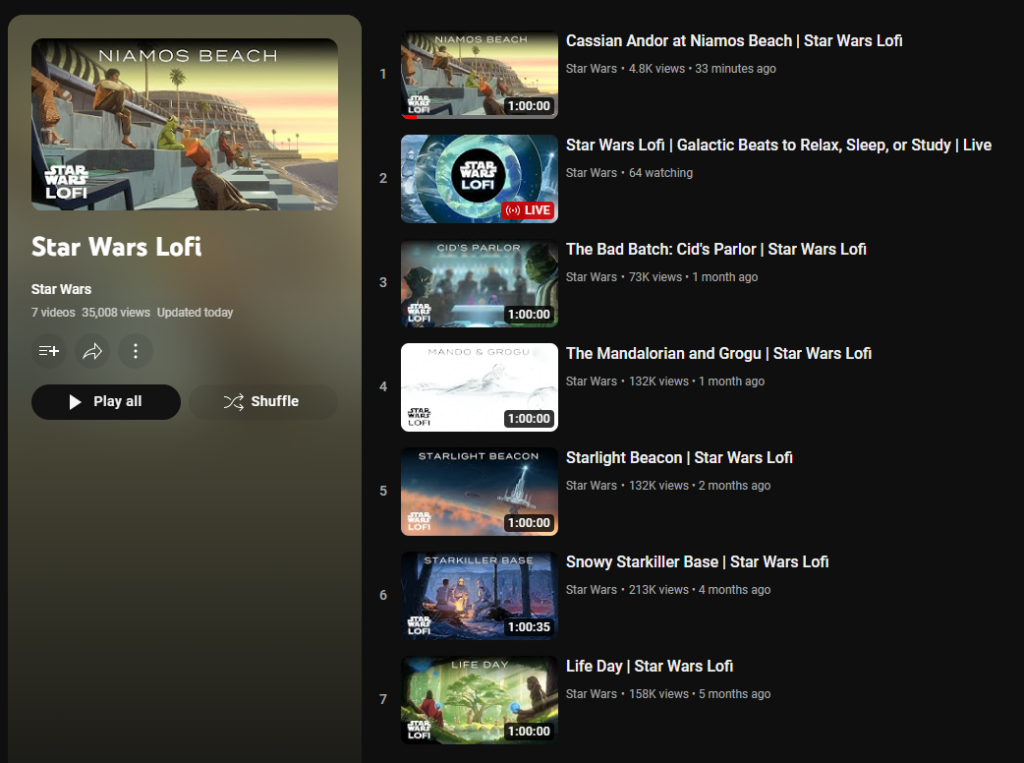 The playlist offers surprising variety and flavors.
Cassian Andor's Star Wars lofi track joins the ranks of other tracks. You also have tracks based on the Starkiller Base or The Bad Batch. Each track has the same lofi feeling. They're simple tracks that feel homemade.
However, each track is still unique. You can find different vibes and moods within the playlist. And, there's even a live lofi radio.
I'll admit, this playlist caught me off-guard months ago, when I discovered it. It might seem out of place for some. But, I can't say they've done a bad job with the tracks.
Featured Image Credit: Star Wars | Disney
Leave a comment