Captain Boomerang In The Flash, A First Look At The Character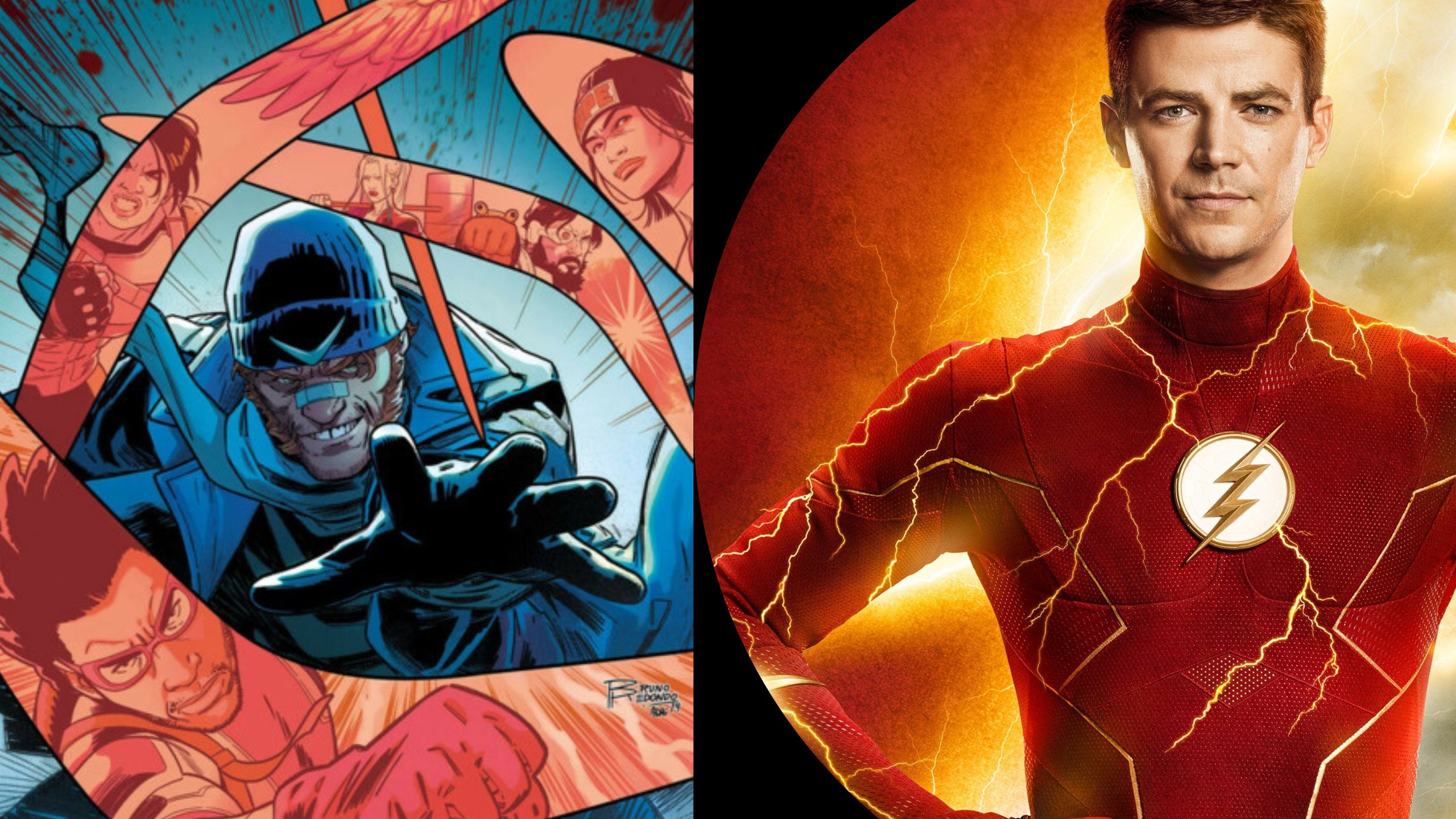 One of the most watched series of the Arrowverse is ending. We are referring to The Flash series with Grant Gustin, which delighted us with many battles, intrigues, romance, action, and laughs. The series will have a ninth and final season. Grant Gustin announced the news on his official Instagram account. In it, he posted a photo indicating that it would be the last season where he would wear the Flash costume. However, the series continues to give us something to talk about. Now we could see the first glimpse of Captain Boomerang in The Flash.
The comments to his publication did not take long to arrive, which commented that they wanted to see more seasons of the scarlet speedster. It would be a great thing. However, Warner Bros. Discovery CEO David Zaslav's new plans for DC don't count on continuing CW productions.
That also leaves the question of who will be the villains he will face this season. One of these already seems confirmed, and that is Captain Boomerang, though played by someone different. It is likely to be the version from another universe. This is considering that he had already faced the version from his dimension in Arrow.
Captain Boomerang In The Flash, a First Look at the Character
In filming the ninth season of The Flash, some photos were leaked from the film set. This one shows Grant Gustin fighting with a new version of Captain Boomerang. This time he will be played by Richard Harmon, the actor who starred in The 100.
Cool new Captain Boomerang on The Flash tv show,the old one died right? pic.twitter.com/6SMq7MqGCm

— 🐐™ 🏳️‍🌈(Aka Groovy Goat! Era) (@216_TheOne) September 20, 2022
Captain Boomerang in The Flash will have a new version of the character. This villain initially appeared in Arrow, dying at the hands of Prometheus, also known as Adrian Chases. The actor who initially portrayed this role was Nick Emad Tarabay. He may have been attributed to the Crisis on Infinite Earths situation. However, we do not rule out that Flash created the character in some Flashpoints.
We don't know if he will be the main villain of this season, although, being honest, it is unlikely. Although he is a villain that, in the comics and the animated version, always causes Flash a lot of problems, he is not the strongest of all. However, there is a possibility that he could be part of a team of supervillains, which would be a different touch for Captain Boomerang. This one is known for not liking teamwork.
EXCLUSIVE: The Flash will face boomerang in his final season #THEFLASHCW#TheFlash #DC pic.twitter.com/1cfIOzVuzN

— Crooksie (@jamescrooks) September 20, 2022
As for the actor who will play Captain Boomerang in The Flash, he has participated in several productions, both in series and movies. Starting with Jeremiah, in which he participated in an episode and the series Smallville. The actor has also participated in films such as Percy the Lightning Thief. He was also in the saga of Bates Motel, being in four episodes as Richard Sylmore. One of his greatest successes was in the series The 100, in which he was in the regular and main cast. It is also the case with Van's series Hellsing and Fakes, both on Netflix.
Who is George Harkness?
Image: DC Comics
Captain Boomerang is one of the direct villains of Flash in DC. This one has an Australian origin and is a Bank robber who emigrated to the United States to continue his crime spree. This character appeared in The Flash # 117 and since then had conflicts with the speedster causing quite a few problems.
The real name of this character is George Harkness. This villain grows in a precarious situation with many difficulties. Since childhood, he liked boomerangs and learned to turn them into a weapon. He would use them to rob banks in his country of origin, starting his career as a thief.
When he went to the United States, he continued his misdeeds stealing jewelry until the Flash arrested him. He was locked up for a long time until Amanda Waller recruited him for Task Force X. In the first time he participated with them, he fought against Enchantress and Incubus, winning.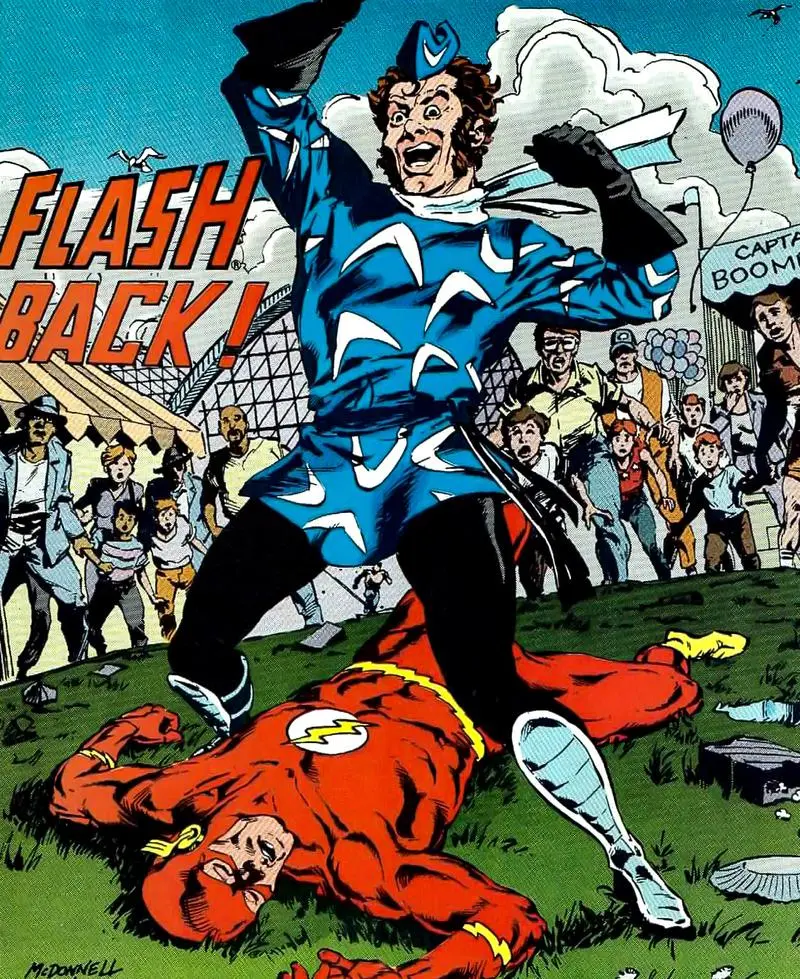 Image: DC Comics
He would escape from prison, although he would be arrested again and again would be part of this team. This time he should stop the Starfish Project in Corto Maltese. However, in this opportunity, the results were not as expected since Captain Boomerang and a significant part of the team died in this mission.  
This character appeared several times in DC movies. Among these, we have the two versions of Suicide Squad. We will also have to see if he will be in the new The Flash movie. 
Do you think that Captain Boomerang will appear in The Flash? We'll read you in the comments. 
Featured Image Via DC Comics/CW 
I am a circus aerialist influenced by Dick Grayson and Spider-Man. Fortunate to write about the characters that inspired me. I also have a Bachelor's degree in Political Science and a Master's degree in International Trade.
Leave a comment