Captain America Is Alive According To She-Hulk's First Episode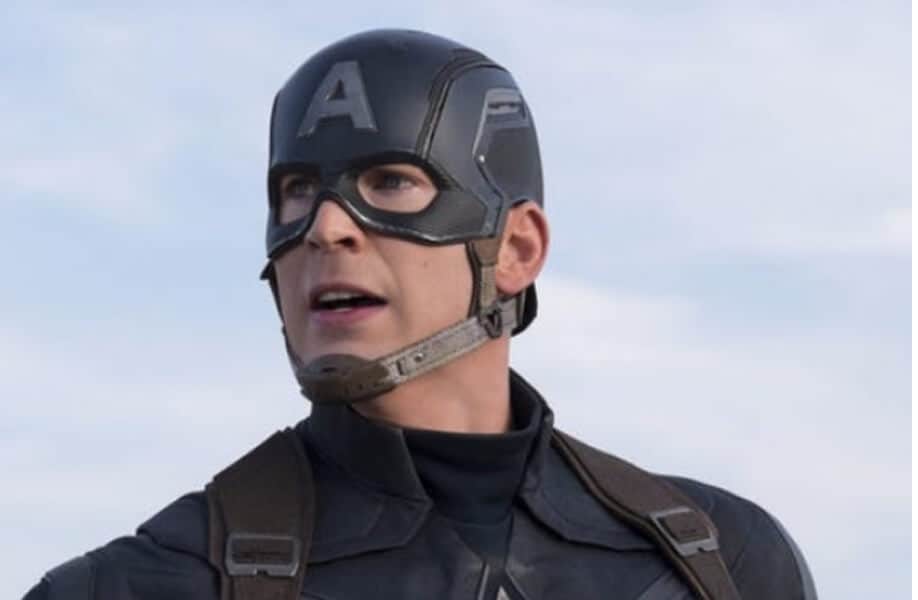 In the post-credit scene, a conversation between She-Hulk and The Hulk may have suggested that Captain America Steve Rogers actor is alive.
Image via Marvel
She-Hulk's first episode was released yesterday on Disney+ showing many references to previous characters and series from the Marvel Cinematic Universe. The show referenced when Tony Stark drank with the Hulk in a bar, however, the one that excited fans the most was the one related to Steve Rogers, the original Captain America.
In the conversation that Bruce Banner and his cousin Jennifer have, they touch on topics related to Cap, including his virginity, his life with Peggy and how he decided to follow Tony's advice and live everyday life. This conversation insinuated that this character is still alive in the MCU.
She-Hulk's First Episode Hinted That Captain America Steve Rogers actor Steve Rogers is Alive
In She-Hulk's first episode's post-credit scene, Jennifer and the Hulk talk while having a few drinks. Then a somewhat drunk Jennifer tells Bruce that it's a shame that Captain America died a virgin, to which Hulk would reply, "Steve Rogers is not a virgin".
The Hulk's response gave much food for thought since he refers to Captain America Steve Rogers actor as if he were still alive. His friends and companions do not know his current location. In fact, some speculations say that he was living on the moon, although this is unlikely. Regarding this conversation, there were many comments about the possible return of Captain America Steve Rogers actor and his virginity. As for where he is located, rumors indicate that he would be in hiding, living a quiet life, although still in contact with some characters like Nick Fury.
Image via Marvel Studios
Chris Evans, who plays this character, commented on this. He said "I think there's a lot to explore," he added, "Not just with the evolution of myself and Mackie's character, but the reconnection with Bucky and ultimately a relationship with a woman. It'd be nice to see him—it's funny when you think about it. He's probably a virgin. He's probably a virgin! I don't know when it would've happened."
Evans continued, "He was on tour. Maybe, that's true. Maybe one of those girls blew his mind." He laughed, "He's probably just a good guy. He was probably holding out for Peggy Carter and he's probably a little more old-fashioned in that sense. These are a lot of things that I think are giant conflicts, but they're also very personal conflicts. He's a very human guy. That's why I like him."
Will We Ever See Him Again?
That's the question on many people's minds, especially since no one knew whether he was still alive. In Falcon and The Winter Soldier, Bucky would say to Sam Wilson, "Cap is gone," which gave the impression that he had died. However, no one really saw him die; we only saw an older version of him handing the shield to Falcon in Avengers: Endgame.
Therefore, the probability that Captain America Steve Rogers actor is alive and could appear on the big screen is high. We must also consider that Captain America 4 is coming up, and we could see Steve advising and supporting Sam Wilson, his successor as Captain America.
Image via Marvel Studios
Some fans are concerned about who will play him after Evans' early comments that Captain America Steve Rogers actor did not want to return to the character. However, recent statements from the actor imply that he's willing to return to the MCU as Steve Rogers. That has brought up alternative scenarios, like including the character in prequels. The story could be an adventure with Black Widow and Hawkeye, in the style of the first sequel.
Another possibility is bringing Captain America from another universe, taking advantage of the Multiverse. He would appear with the same powers and strength to fight Kang, the World Conqueror. That would be a great touch, considering that Captain America Steve Rogers actor  faces Kang in the comics and the various animated series. So it's a possibility that we can't rule out. It is even possible that he could be in Avengers: Secret Wars and be one of the people the Skrulls kidnapped.
Leave a comment