Brooklyn Nine-Nine Is Ending After Season 8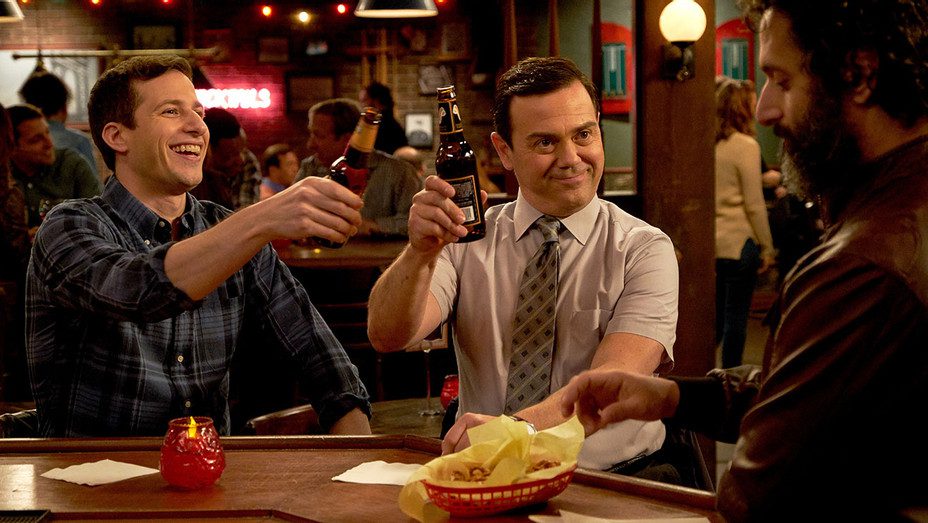 It has only been three years since Fox canceled Brooklyn Nine-Nine. The police procedural comedy earned a reputation for combining equal parts wholesome, goofy comedy with impressive crime drama. While ratings weren't always the best, the fans loved it. So much so that a public outcry began mere moments after the initial cancelation. It came as no surprise when NBC picked the show up barely a day after Fox dropped it. Now, as the series remains more beloved than ever, we finally must begin preparing to say our permanent goodbyes. It's official: Brooklyn Nine-Nine is ending after season eight.
Brooklyn Nine-Nine Is Ending With an Eighth and Final Season
Season eight of Brooklyn Nine-Nine will be the final one of the show. This season, which likely would have begun airing already if it weren't for the ongoing coronavirus pandemic, is set to run through the 2021-2022 TV season. It has also been confirmed as having only ten episodes, which gives us mere hours left with the gang.
Executive producer Dan Goor announced the ending through a statement. It appears as if Brooklyn Nine-Nine's ending is due to the team's decisions and not a studio cancellation. "I'm so thankful to NBC and Universal Television for allowing us to give these characters and our fans the ending they deserve," Goor writes.
"The way I see it, if this is to be our last ride then let us go out in a blaze of glory." pic.twitter.com/HBVVV5cRJc

— Brooklyn Nine-Nine (@nbcbrooklyn99) February 11, 2021
The series came to fruition by creators Dan Goor and Michael Schur. Schur is the same creator behind other hit comedies, including The Office, Parks and Recreation, and, more recently, The Good Place, each who had an excellent series finale. Each of these shows is known for having a satisfying, character arc-concluding ending. This leaves us with plenty of hope that Brooklyn Nine-Nine will be able to wrap up the series in a way that feels whole and gives each storyline the careful treatment it deserves.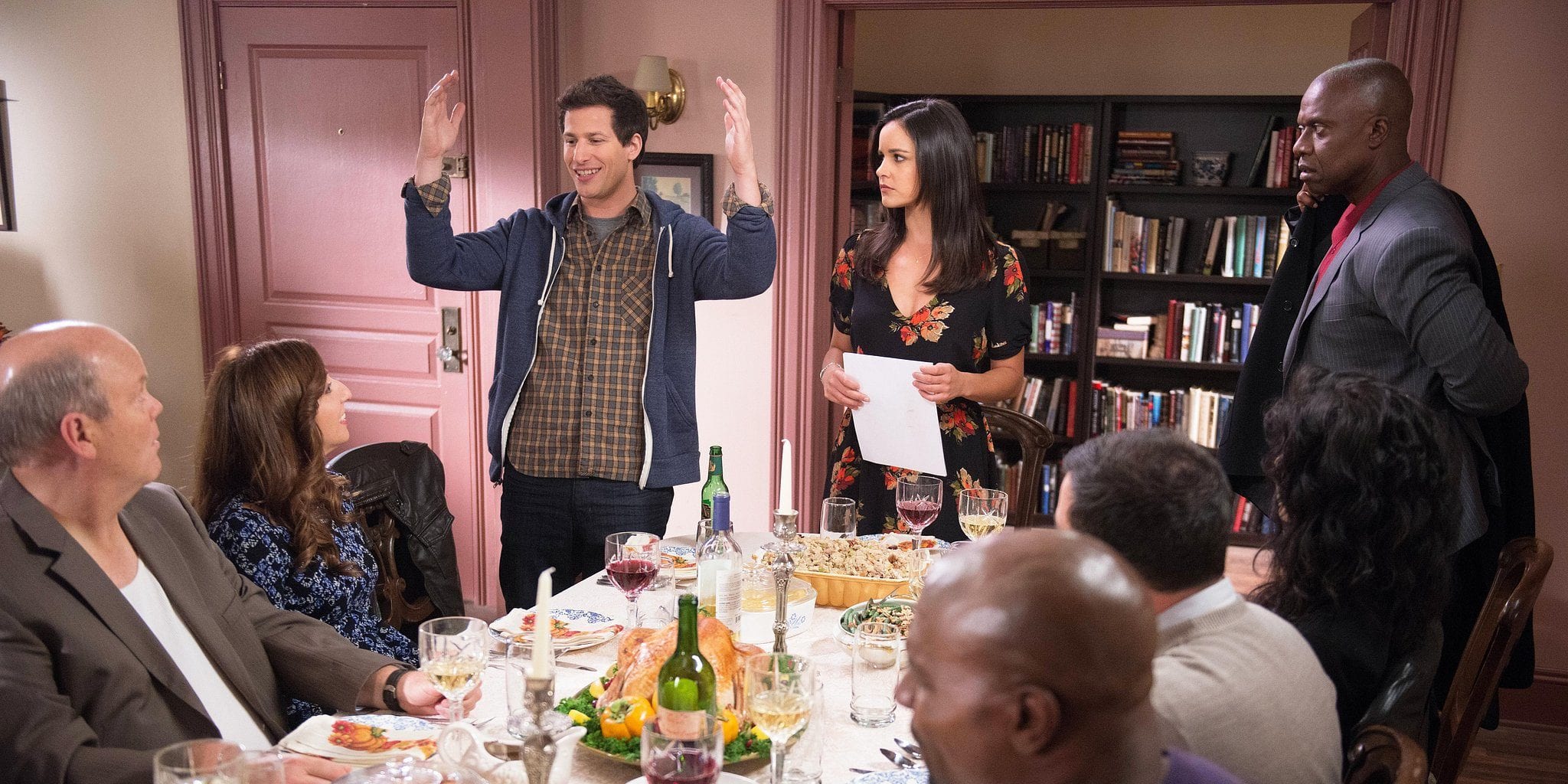 Image via NBC.
Brooklyn Nine-Nine Will End With Something Significant
Navigating the production of a show relating to cops and crime during a significant movement focusing on police brutality has to be tough. Brooklyn Nine-Nine has been known to highlight the good, the bad, and the ugly of the police force, as seen in a fan-favorite episode, Moo-Moo. From the fourth season, this episode saw Terry (Terry Crews) be racially profiled by another cop when out of uniform, encouraging him to consider retaliation to his fellow officer. The show deals with explaining racism to children, standing up to your superiors, and the realities of Living While Black.
As tensions around the world have risen to new heights, especially in response to the 2020 murder of George Floyd at the hands of police, we weren't surprised to hear that the show would remain a source for social discussion. Showrunners scrapped four episodes that had already been written for the eighth season to reflect these real-world events.  Fortunately, those who are fans of the comforting aspects of such a lighthearted show won't need to worry. Andy Samberg was sure to discuss the role that comedy will play in all of these serious matters and has mentioned their intentions to keep things upbeat without tip-toeing around what their characters represent.
Image via NBC.
A Finale We're Proud To Be A Part Of
Hearing that one of your favorite shows is coming to an end sucks. We won't deny that we're all dealing with some sadness in light of this news. Despite the absolute bummer that Brooklyn Nine-Nine ending is, we're thrilled that the show gets to go out on its own terms. Rather than having strings left to tie, the series will end the way that the creators always dreamed of. For that, we are grateful.
Readers, let's all have one big group hug in mourning of the show. Share your thoughts about Brooklyn Nine-Nine ending in the comments below.
Featured image via NBC.
Meghan Hale is the kind of movie lover that has a "must watch" that is a mile long... and growing. When she isn't talking about the latest film and television news she is writing one of her many in-process novels, screaming film trivia at anybody who will listen, and working as a mental health care professional. Follow her on Twitter @meghanrhale for some fun theories and live reactions to all things entertainment.
Leave a comment