Bridgerton Season 3 Update: Colin and Penelope's Storyline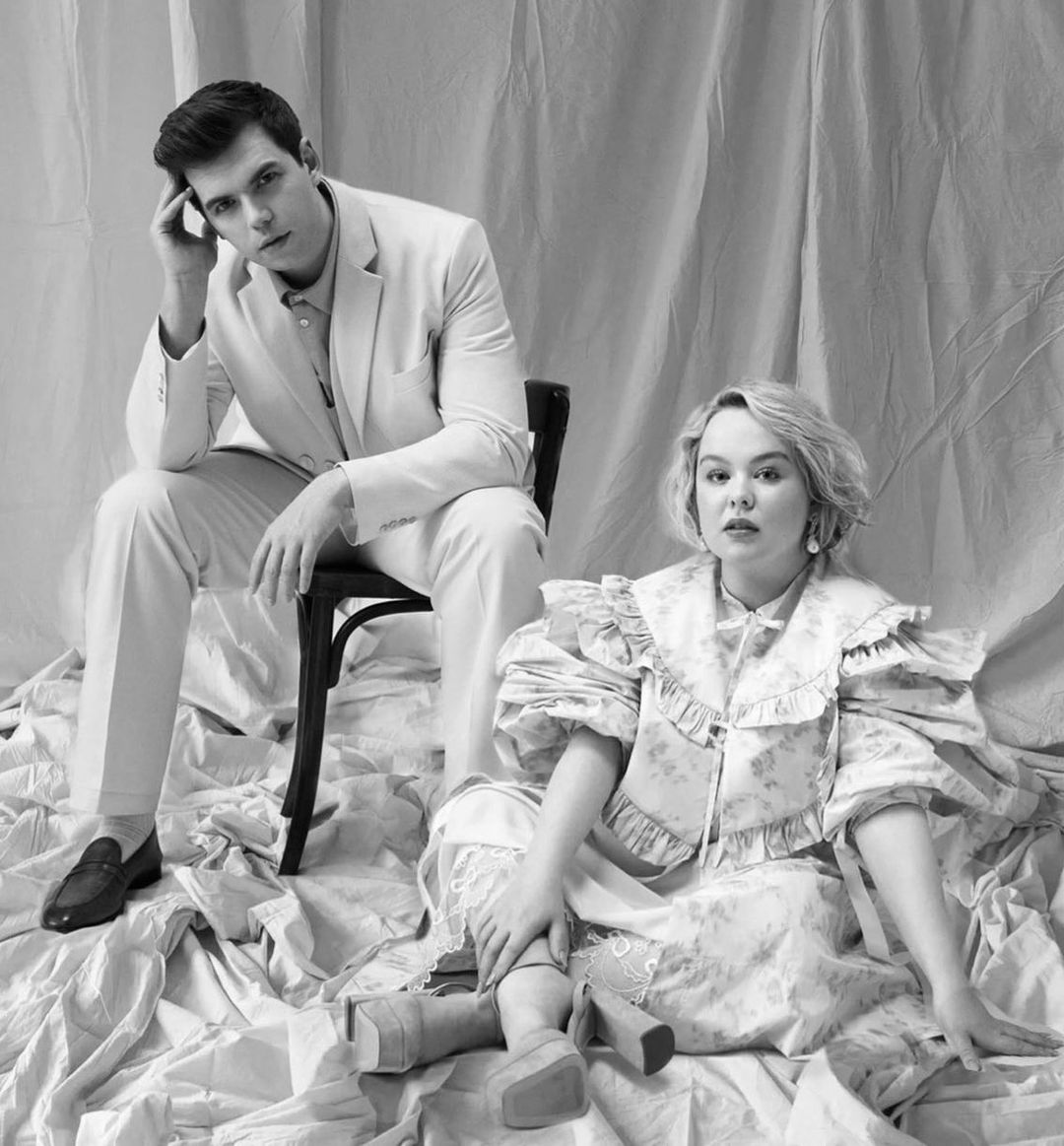 Dearest Readers, Netflix has just dropped a major update regarding 'Bridgerton' Season 3. It seems the time has finally come for Miss Penelope and Colin to reveal their feelings for each other. 
With seasons 1 and 2 of Bridgerton heavily focusing on the complicated romances between Miss Daphne and the Duke and miss Sharma and the Viscount Bridgerton, many words have been left unspoken between Penelope and Colin Bridgerton. However, the latest short video, dropped by Netflix just hours ago, leaves us baffled. Are they finally about to take their relationship to another level?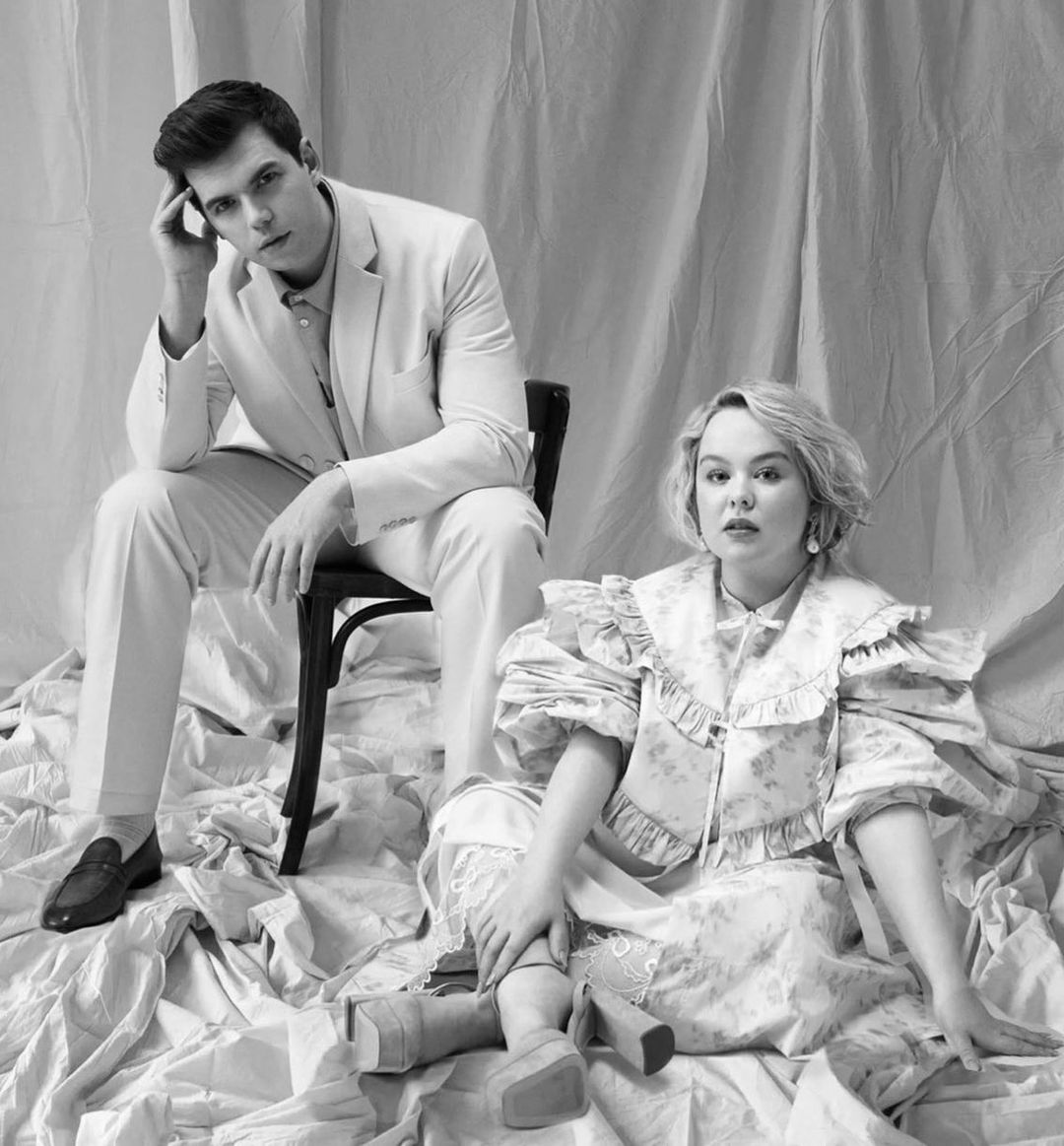 Bridgerton Season 3: Colin and Penelope – Instagram Post by @nicolacoughlin
Colin Bridgerton and Penelope's Storyline
Ever since the first few episodes of Bridgerton, Miss Penelope has been a compassionate and understanding pen pal to Colin Bridgerton, younger brother of Viscount Anthony. However, as adventurous and passionate as he is, Colin has not given Penelope the attention she longed for. 
Spoiler Alert: It seems that Colin's thoughts were preoccupied with young Miss Marina Thompson (played by Ruby Barker), whose exotic and charming personality overshadowed Penelope. Moreover, as Penelope noticed the sparks between Miss Thompson and her beloved Colin, she became madly jealous and came up with the plan to expose Marina's lies, ultimately driving her away from Colin. After everything their friendships had gone through in season 1, season 2 brings no luck for them either. 
Spoiler Alert: In the last moments of season 2, all of the Featheringtons and Bridgertons attended the same ball. By the end of the evening, Penelope ended up feeling extremely hurt as she overheard Colin speaking in an ill manner about her. Namely, when his high society friends asked him about Miss Penelope, Colin stated he would 'never dream' of courting the youngest Featherington (that being Miss Penelope herself). As heartbreaking as this was for Penelope, she seems to have found it in her to ultimately overlook Colin's behavior.
Short Teaser Update on Colin and Penelope
In the latest teaser clip released by Netflix, we see Miss Penelope Featherington meeting with young Colin after he came back from his travels. Penelope goes on to say that "there's always much more to say than one can put on a page". 
Прикажи ову објаву у апликацији Instagram
However, rather than continuing the discussion about his travels across Europe as usual, Colin candidly asks Penelope how she is. This is a pleasant change, indeed, as Colin usually ends up talking about himself. Therefore, this cut scene gives us a sneak peek into Colin's change of heart. The youngest Bridgerton heir might soon realize that the one he's been looking for across Europe – has been in front of him the whole time!
When is season 3 going to air? 
In May 2022, Netflix officially confirmed that Bridgerton is being renewed for seasons 3 and 4, as well as a spinoff series.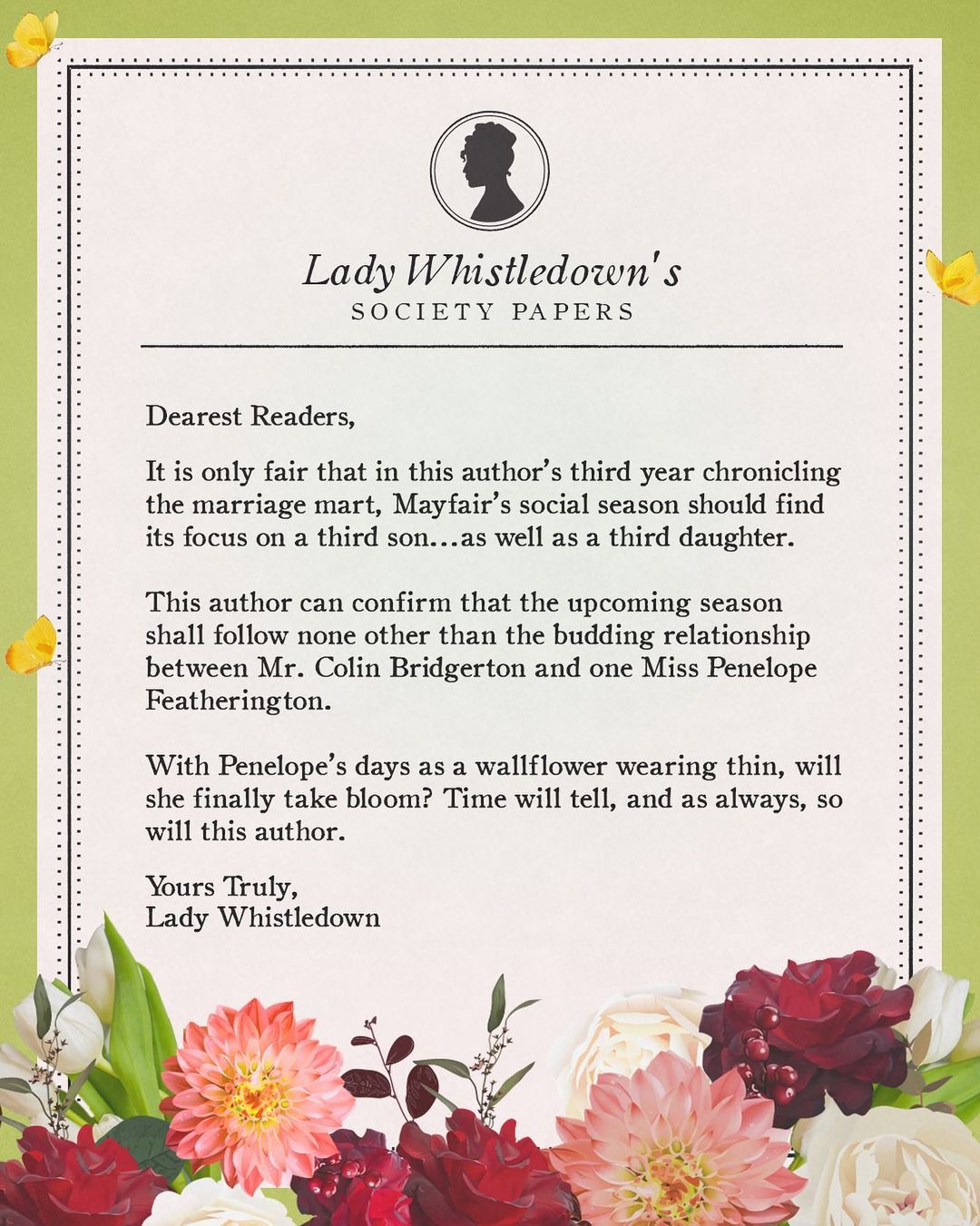 Bridgerton Renewed for Season 3 – Official Post by @BridgertonNetflix via Instagram.
As the filming is likely to wrap up sometime in December 2022, it is possible that we will see the newest episodes of Bridgerton on Christmas Day, 2022 (just like the first episodes we've seen on Christmas Day back in 2020). The cast and producers have also confirmed that the plot will follow the complicated relationship between Miss Penelope Featherington (played by Nicola Coughlan) and Colin Bridgerton (Luke Newton). Apart from Miss Penelope and Colin, many are going to return to season 3 and reprise their roles. This includes Jonathan Bailey and Simone Ashley, both of whom were the main hot topic of season 2. 
Spoiler alert: In the fourth Bridgerton book which follows their storyline, Colin finds out who Lady Whistledown actually is. If you've already watched seasons 1 and 2, you must know how big of an impact this revelation is going to have on Colin! However, if you haven't watched season 2 yet, you're in for a big surprise! 
Obsessed with anime, all-things magical, collecting rare editions and funko pops, Natalija is a young writer who strives to read every comic and manga out there!
Leave a comment