Black Mirror New Season Synopsis And Plots Revealed!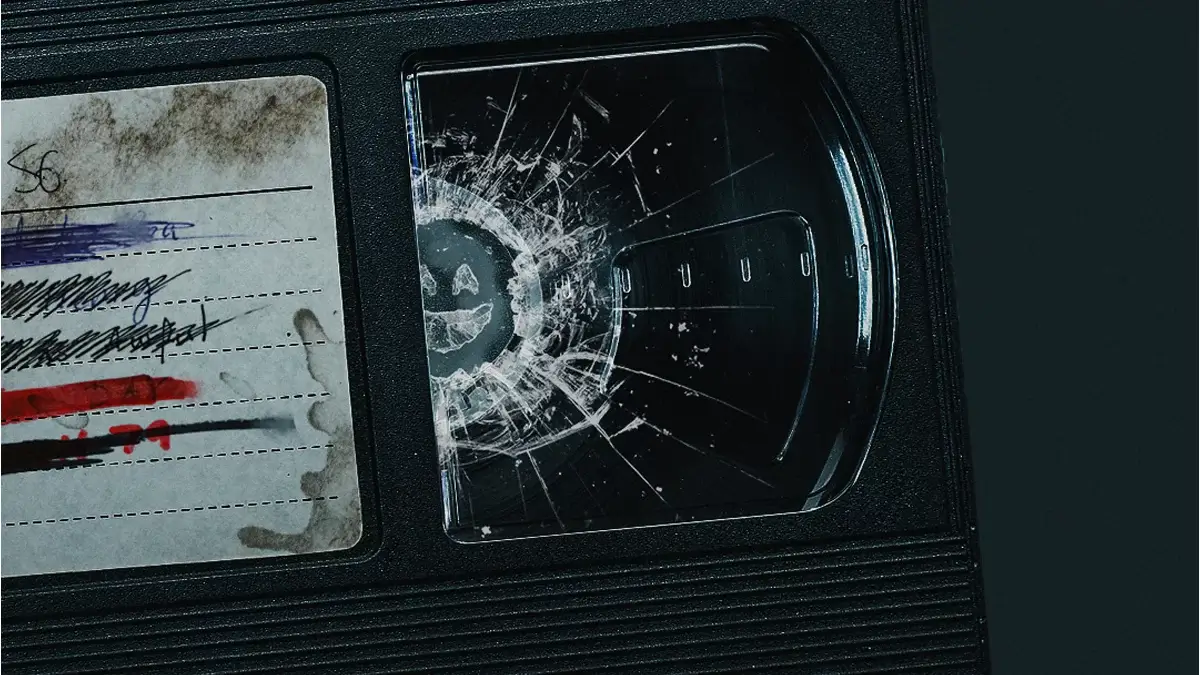 After approaching the premiere of Black Mirror's new season on Netflix, information about the episodes of this instalment is emerging. This data includes the titles of the five new chapters that will bring us this series.
Charlie Brooker wrote the stories that will narrate these five episodes. However, the episodes have different directors, protagonists, and stories, keeping the scheme of the previous seasons. Each chapter will be like an independent film full of emotions.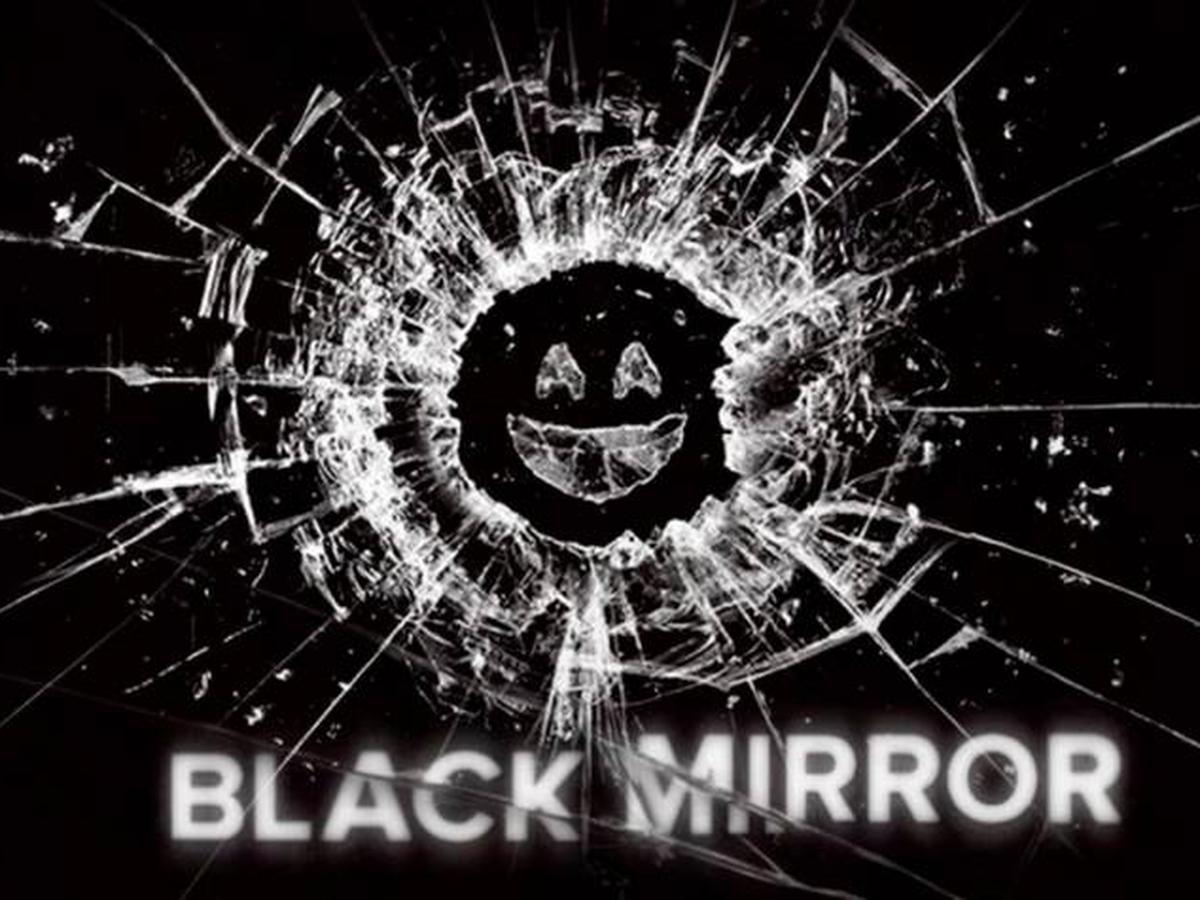 Image via Netflix
Five Episodes of Black Mirror's New Season Revealed
As we commented, the episodes of Black Mirror's new season already have titles and descriptions and even revealed who the protagonists are. To begin with, the episodes have the following names: Joan Is Awful, Loch Henry, Beyond the Sea, Mazey Day and Demon 79.
Now let's proceed to see the details of each episode, such as synopsis, actors and their respective director.
Joan Is Awful
This is the first episode of the series that shows the life of an ordinary woman. She has a turnaround in her life when she discovers that an important communication channel is making a program similar to her life.
Synopsis: "An average woman is stunned to discover a global streaming platform has launched a prestige TV drama adaptation of her life – in which she is portrayed by Hollywood A-lister Salma Hayek".
Image via Netflix
Among the team involved in its production is director Ally Pankiw. Also, the episode's casting contains Annie Murphy, Michael Cera, Rob Delaney, Salma Hayek Pinault, Himesh Patel, and Ben Barnes.
Loch Henry
The second episode of Black Mirror's new season will tell us the story of a young couple who travel to a village to make a rather cheerful documentary. However, they are attracted by a promising story without suspecting it will bring shocking facts from their past.
Synopsis: "A young couple travel to a sleepy Scottish town to start work on a genteel nature documentary – but find themselves drawn to a juicy local story involving shocking events of the past.".
The cast of this production includes Samuel Blenkin, Daniel Portman, Myha'la Herrold, John Hannah, and Monica Dolan, and filmmaker Sam Miller leads it.
Beyond the Sea
A production that shows two men in an alternate version of 1969 who must fight against the technological chaos of the time and its terrible consequences.
Synopsis: "In an alternative 1969, two men on a perilous high-tech mission wrestle with the consequences of an unimaginable tragedy".
John Crowley was responsible for creating this episode as director. For the cast: Aaron Paul, Kate Mara, Josh Hartnett, Auden Thornton, Rory Culkin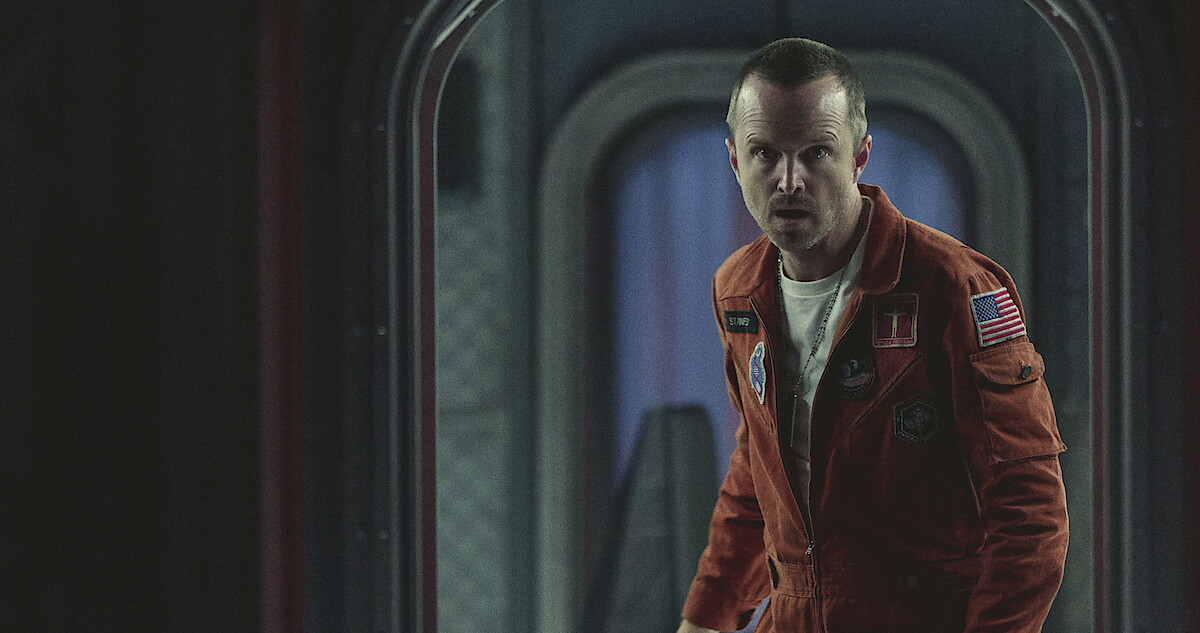 Image via Netflix
Mazey Day
A famous sports star deals with the usual career problems. Annoying reporters who try to invade his privacy, however, he must also deal with another situation due to a hit-and-run accident involving him.
Synopsis: "A troubled starlet is dogged by invasive paparazzi while dealing with the consequences of a hit-and-run incident".
Uta Briesewitz directed the episode and the cast: Zazie Beetz, Danny Ramirez, and Clara Rugaard.
Demon 79
The last episode of Black Mirror's new season shows how a quiet saleswoman must do terrible deeds to prevent unprecedented events in her town.
Synopsis: "Northern England, 1979. A meek sales assistant is told she must commit terrible acts to prevent disaster."
Toby Haynes directed the production and stars Anjana Vasan, Katherine Rose Morley, Paapa Essiedu, and David Shields.
Watch Black Mirror's season six official teaser trailer below:
Leave a comment