Big Mouth Season 4 Review – Balancing Raunchy Comedy With Real Anxieties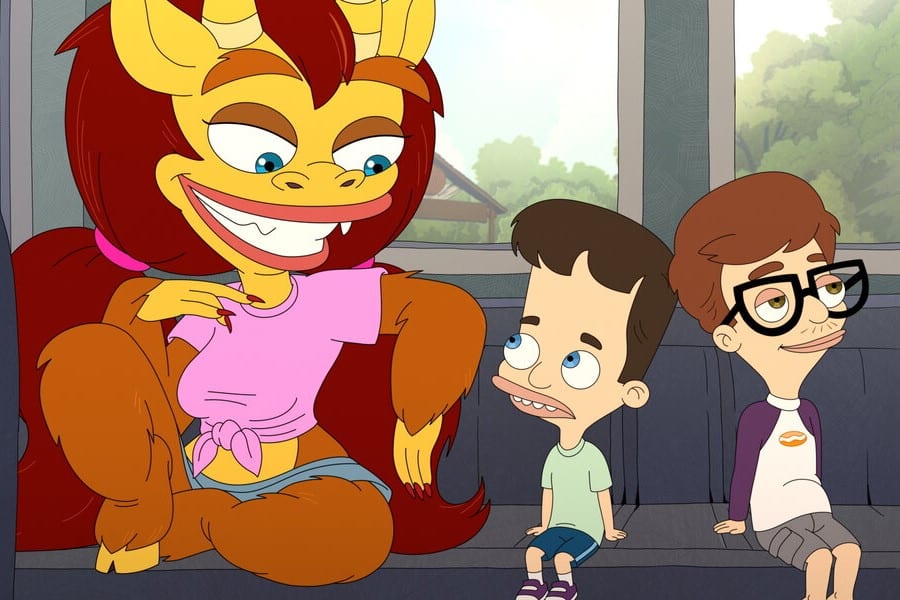 There are few universal experiences in life. Though, there is one that all of us must go through: adolescence. And we won't even try to sugarcoat how much it can suck at times. This rite of passage is filled with years of inexperience, yet false bravado amidst all of the anxiety, dread, and sometimes even hope. And while we all experience it in some way or another, most people are too afraid to talk about it due to an underlying fear that we really are going at it alone. Big Mouth has always felt like a way of showing that we aren't. It demonstrates how all of those weird little feelings we have as teenagers are felt by everybody around us, even when nobody wants to admit it. We're going to take a look at this public display of truth in this review of Big Mouth season 4.
Season 4 of Big Mouth Is Bigger and Bolder Than Ever
There is hesitation in watching Big Mouth. At first glance, the series is about pre-teens learning about sex, puberty, and the weirdness of gaining too much false confidence all at once. While the series does do all of these things, it also puts up a show of how raunchy and inappropriate it can be, as if daring you to test the waters of your maturity. However, for every furry phallic joke, there's an underlying message about the intimate experiences we go through as we come of age. This may not be your classic bildungsroman. And sometimes, it's better.
We last left our team of confused preteens at the start of their summer vacation. Nick  (Nick Kroll) and Andrew (John Mulaney) have had their biggest fight yet over – you guessed it- a girl. Jessi (Jessica Cobain) has just found out that she's being forced to move to the big city and away from her friends. Missy (whose voice actress changes from Jenny Slate to Ayo Edebiri) is off to spend time with her family, which is nothing if not exciting for her. Who knows what can happen during the summer before eighth grade?
Who Wants to Go Back to Summer Camp?
Anybody who has gone to a sleepaway camp knows about the unique challenges and opportunities it presents to kids. You're away from your parents and free to figure out what that means for the first time. While there is a unique chance for summer love, it's mostly filled with unsupervised shenanigans with friends. As Nick, Andrew, and Jessi learn, that also means the growth of plenty of real anxieties.
After the ending of Big Mouth Season 3, putting the start of season 4 at camp works well in some regards, but it mostly feels like filler before we get back to school. What shines the brightest is the addition of Seth Rogen's Seth Goldberg, whose unique laugh and intelligent humor works so well that we're amazed he wasn't invited on before. But what happens at summer camp stays at summer camp, and by the fourth episode, we're back where we belong.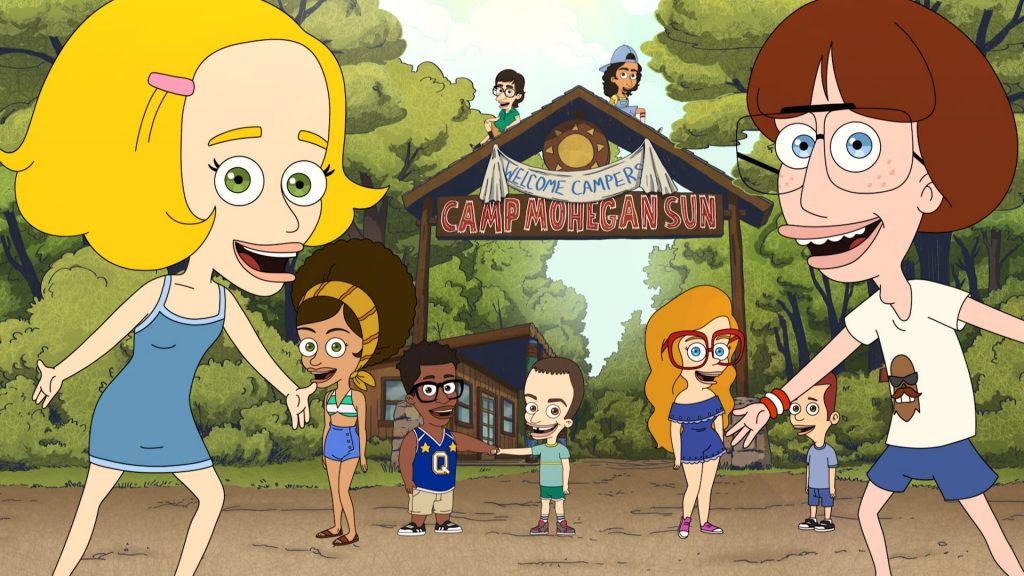 Image via Netflix.
Stuff Gets Real With Big Mouth Season 4
This show is not for the faint of heart. Just as South Park found fame for fearless and unapologetic comedy, Big Mouth grabs our attention by putting children in crude scenarios. Though, for every not-safe-for-work scene, there's another that manages to pull at our heartstrings in ways that make us feel for every thirteen-year-old out there. The new season revisits themes of shame and intimate awakenings, while also going back to more serious commentary on adolescent depression and anxiety.
There is a little something for everybody who watches this new season. You'll catch yourself surprised, remembering a memory that you thought you had forgotten (while wishing that you buried it deeper) at least once. Whether it's an awkward first period story, first kiss cringe memory, or just a dark time you found yourself in, something is getting brought back to the surface.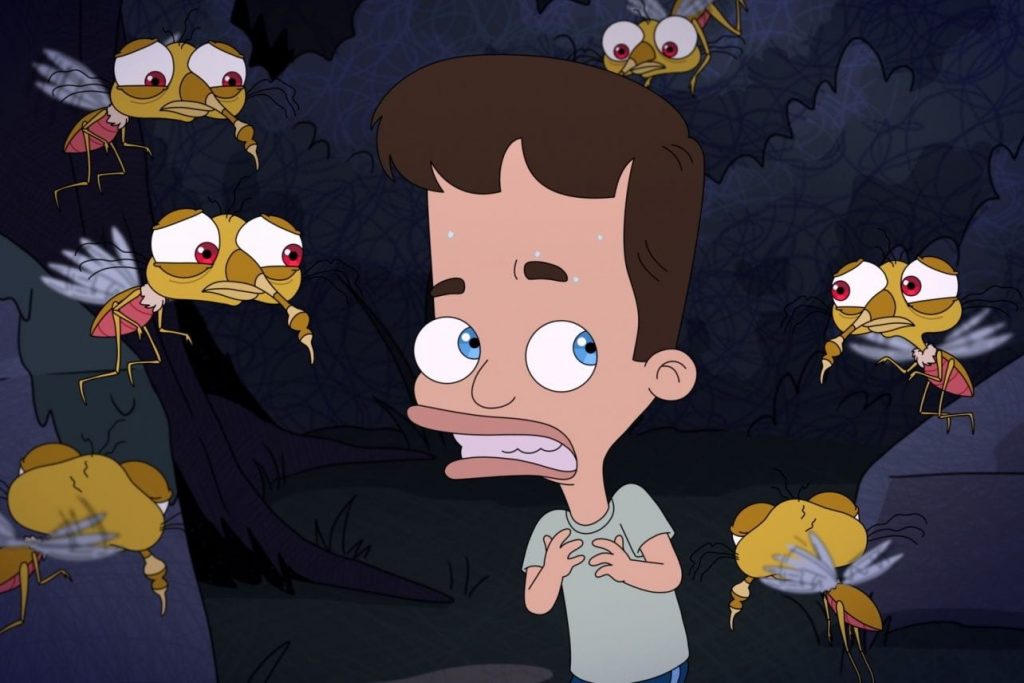 Image via Netflix.
There Is Still More to Come
Many Netflix shows manage to find great success in their first season (or two) only to drop off in popularity and ultimately get canceled. Fortunately, season 4 of Big Mouth is far from its last. It has already been renewed through a sixth season, which means we can expect to see our young weirdos as they enter high school. Think of all of the material the writers can come up with for that!
Have you watched season 4 of Big Mouth yet? You can stream all of the new episodes on Netflix! Let us know what you think once you're all caught up!
Featured image via Netflix.
Meghan Hale is the kind of movie lover that has a "must watch" that is a mile long... and growing. When she isn't talking about the latest film and television news she is writing one of her many in-process novels, screaming film trivia at anybody who will listen, and working as a mental health care professional. Follow her on Twitter @meghanrhale for some fun theories and live reactions to all things entertainment.
Leave a comment