Barbie Ferreira Backs Out As Kat Hernandez Ahead of Euphoria Season 3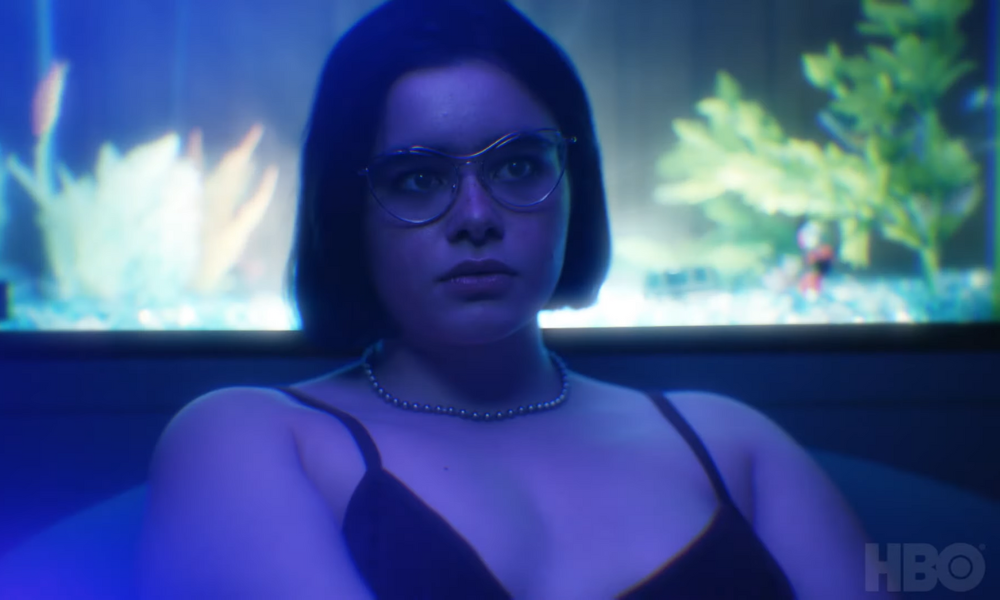 The actress behind body positivity advocate Kat Hernandez reveals that she is stepping out on her acclaimed role way ahead of the premiere of Euphoria Season 3 Series. 
In her Instagram story, Barbie Ferreira announced that she would be departing the American teen series. She posted a picture of a fan art made by co-star Hunter Shafer, pointing out that it was the first fan art she ever received. You can read the transcript of her Instagram post below:
"After four years of getting to embody the most special and enigmatic character Kat, I'm having to say a very teary-eyed goodbye," Ferreira said.
Ferreira then finishes her message to her fans with a glimmer of hope, stating that fans may be able to "see in her." 
"I hope many of you could see yourself in her like I did and that she brought you joy to see her journey into the character that she is today."
"I put all my care and love into her and I hope you guys could feel it. Love you Katherine Hernandez," she added.
Ferreira debuted as Kat Hernandez in the HBO teen drama series in 2019. Her character gradually developed into a young woman who started experimenting with sexually explicit videos and getting a beau named Ethan. 
It's easy to notice that her role in the show's second season has dramatically dwindled. There wasn't a massive story arc for her character, unlike in the first season. Despite this, she was present in all the second season's eight episodes.
Instagram | @barbieferreira
Gossip on Ferreira's

Euphoria

Season 3 Series exit
Not so long ago, rumors came out that Ferreira had expressed her disappointment with her character's storyline to series writer and director Sam Levinson. This incident reportedly led her to storm off during the taping, which consequently lessened her character's appearance.
Ferreira addressed this rumor later on during an interview with The Insider, that she has "seen so many different things and a lot of it is untrue."
"But I really think that the fans are really passionate and I do appreciate that because 'Euphoria' has really impacted so many people," Ferreira said. 
"Sometimes, things take on a life of their own, and they're not rooted in the truth, but it's OK because I know it's just out of passion and out of curiosity and all that good stuff. And I signed up for it. So, I'll take it. I'll take the good and the bad," the actress continued.
A recap of the Season 2 finale
Euphoria Season 2 Series picks up from the first season's ending, showing a rather theatrical portrayal of Rue's relapse. Some characters have reached their boiling point, leading to dramatic meltdowns and pissing on the floor. There were budding romances and toxic breakups, together with themes of substance abuse. 
In the final episode, Rue looks like she had recovered from substance abuse. She might have uttered some uncertainties about staying sober, but she expressed her desire to stay clean.
Rue then also expresses doubts about whether Jules was her first love or not. She questions whether their romance was just because she was still at the height of her emotions. She hopes Jules will still forgive her for the things that she made her go through.
Kat had a failed relationship with Ethan. But aside from that, no other developments happened with her character.
Fezco has been taken away by authorities after suffering some injuries due to the shootout. While he will definitely be in the new season, his adoptive brother, Ashtray won't be. Meanwhile, Lexi's play was entirely interrupted by Cassie's meltdown. The commotion led to a catfight between Cassie and Maddy. 
As for Euphoria Season 3 series, Zendaya mentioned during an interview withThe Hollywood Reporter that characters will attend college during the brand new season. 
HBO has renewed Euphoria Season 3 series, but there's still no final date for its comeback. 
Paul is many things. He's a fan of anime, superheroes, and everything in between. He dedicates his downtime to annoying the heck out of his cats and dog.
Leave a comment