Ava DuVernay To Direct Comic Adaptation For HBO Max
In one of the most recent announcements from HBO Max, Ava DuVernay will be directing an upcoming series for the upcoming streaming service. Roberto Patino, best known for his work on Westworld Sons of Anarchy, will serve as the showrunner and executive producer. The series will begin filming in early 2020. So, depending on how quickly HBO Max tries to push out content to keep up with other big streamers, we can expect a late 2020 or early 2021 premiere.
What Ava DuVernay Will Direct for HBO Max
The upcoming series is based on DMZ, a comic series published by DC Comics. Brian Wood worked as the main writer and also served as co-artist along with Riccardo Burchielli. There are 72 issues to draw inspiration from. DMZ plays out in a near semi-dystopian future. A second civil war begins to play out in America, and Manhattan is left as a demilitarized zone. Here, we see a reporter, Matty Roth, arrive and learn about all of the stories occurring within the demilitarized zone.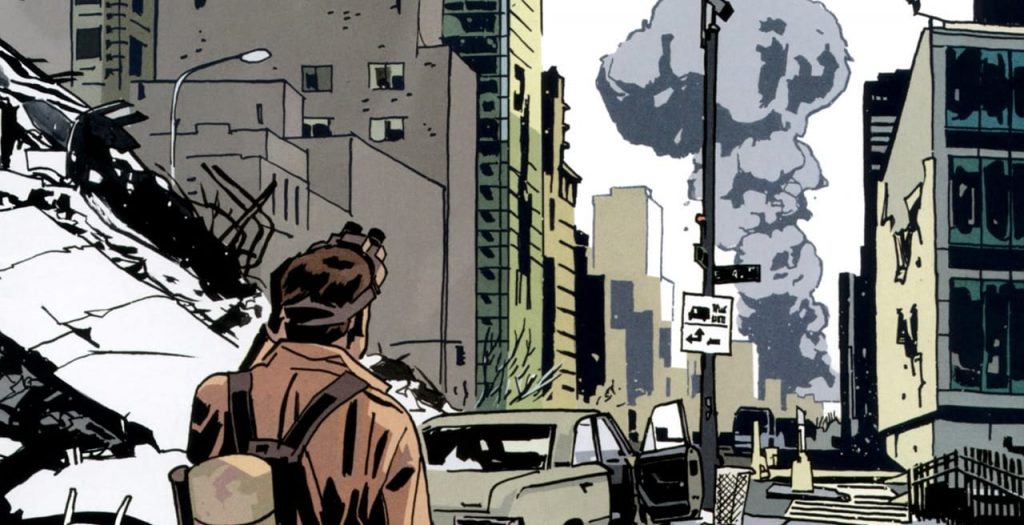 Image via Vertigo.
Ava DuVernay's work for HBO Max on DMZ will not be her first work for a DC property. Her and Tom King have been co-writing New Gods, which will be a part of the DC Extended Universe. DuVernay will also direct the project. Her partnership with HBO Max comes after winning multiple awards at the 2019 Emmy Awards for her Netflix series When They See Us. In addition to her busy work with DC, DuVernay also has upcoming work with OWN. There she will produce an anthology series entitled Cherish the Day. 
Looking Forward To HBO Max Series
This announcement follows many similar new series news. Streaming platforms seem to be eager to add comic adaptations to their repertoire as the genre has consistently seen boosts in popularity over the past decade. And, with so many well-known directors signing multi-million dollar deals with platforms, a race to see who can grab the biggest names continues.
Though it may seem far away, Comic Years is excited to see what HBO Max does with DMZ. What other new shows are you looking forward to? Let us know!
Featured image by Stephanie Moreno via Flickr
Meghan Hale is the kind of movie lover that has a "must watch" that is a mile long... and growing. When she isn't talking about the latest film and television news she is writing one of her many in-process novels, screaming film trivia at anybody who will listen, and working as a mental health care professional. Follow her on Twitter @meghanrhale for some fun theories and live reactions to all things entertainment.
Leave a comment