The Around The World In 80 Days Teaser Looks Like A Good Time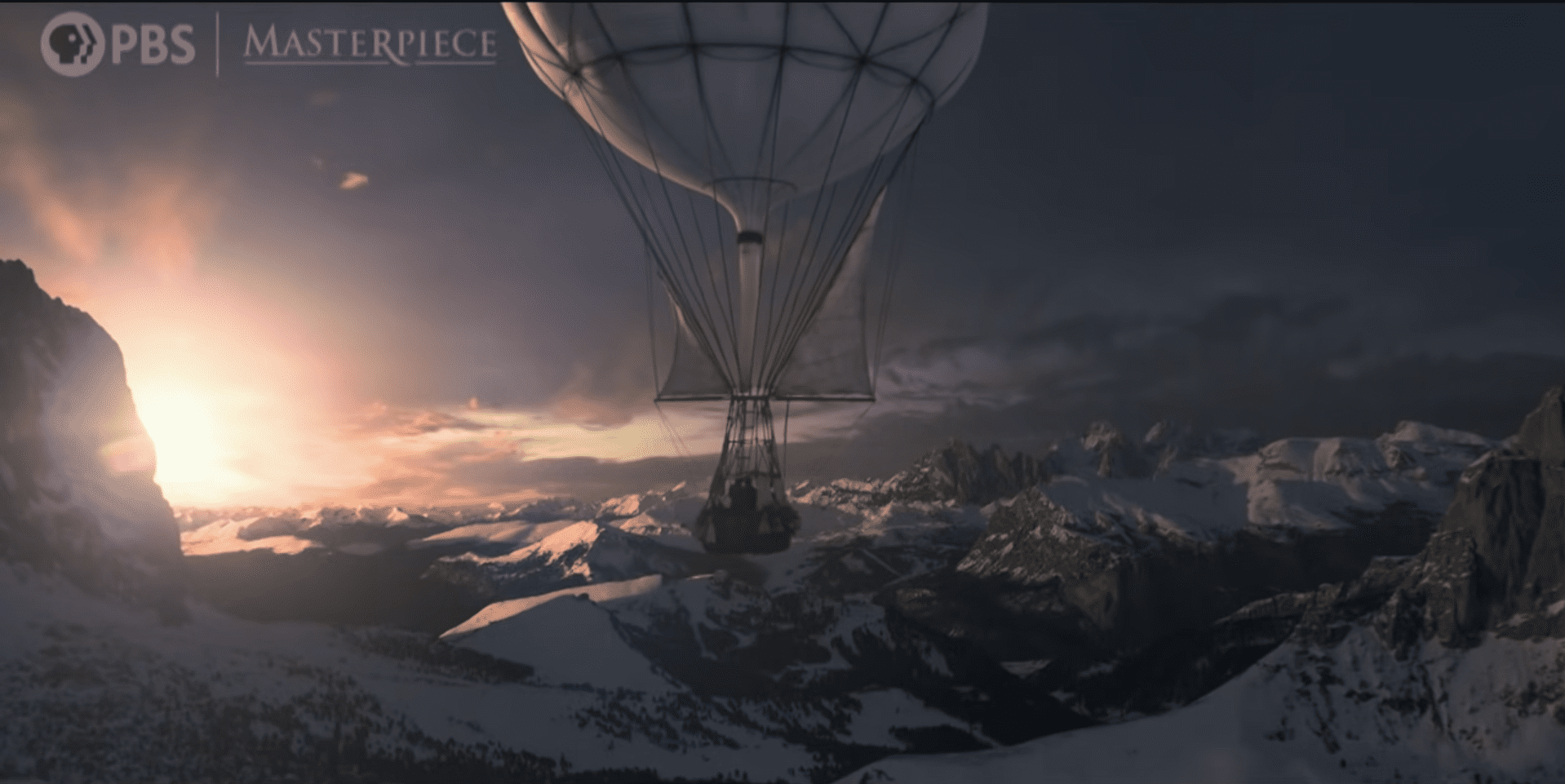 How many times a day do you find yourself thinking of David Tennant with a mustache? Seven? Nine? Even if you have somehow never pictured the Doctor sporting a stache, you'll get the chance if you see it in action if you check out the Around The World In 80 Days teaser that dropped this week. 
What's in the Around The World in 80 Days Teaser?
One of the best things to come out of cinema is the genre of "people going somewhere in various zany vehicles," and we owe that genre to every iteration of Around The World in 80 Days. Every escape-the-disaster movie stands in the shadow of 80 Days, and it's looking like this version is going to honor that. 
The teaser was short, but those 29 seconds gave us a lot. First, there were no less than 4 vehicles, 5 if you count David Tennant's shoes. Second, we got the tiniest snippets of our main 3 characters, and maybe a nanosecond of the 4th. David Tennant looks like a good Phileas Fogg. He has that same chaotic upbeat vibe he gave to the Doctor. Ibrahim Koma's Passepartout only had a few lines, but it looks like he's pulling off that kind of John Watson competent but annoyed observer. If Phileas Fogg was Homer Simpson charging in and having things somehow work out, Passepartout is Frank Grimes wondering why he's in a hot air balloon with a British millionaire. Leonie Benesch's Abigail Fix doesn't have any lines in the teaser, but it did showcase some great looks of skepticism between some dramatic turning, running, and dancing. And there may have been a single frame of Shivaani Ghai's Aouda.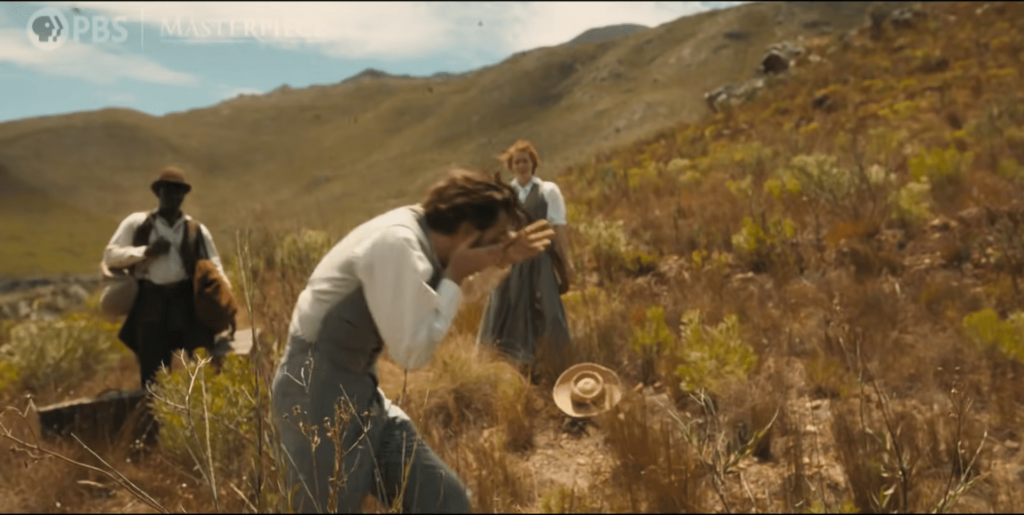 Image via PBS
What Kind of Series Will 80 Days Be?
Other than this compact character showcase, the teaser for Around the World in 80 Days gave us a look at a seemingly earnest, pretty goofy story. At its heart, that's what it has always been. This isn't a gritty tale of traversing the world in the face of terror and grit and dim lighting. It's a romp. 
In a 29-second teaser, they spent 4 of them on a fly assaulting David Tennant's eye. They do that thing a lot of other teasers and trailers do where, after a pretty quick sprint through little character and plot snippets, they linger on one tone-setting scene, something that gives you a kind of emotional median to expect. It's not the highest moment, and it definitely shouldn't be the lowest. The teaser for Godzilla Vs King Kong does the same thing. They show the fight on the boats, and that whole part is a perfect middle. It's a rad scene, but it's not the triumphant moment where Kong absorbs Godzilla's atomic breath into his big bone ax and uses it to beat the limbs off Mecha Godzilla. That's art, art that will echo into the future of the King Kong Godzilla Monsterverse. Good teasers save the art for later. 
Are you excited about this latest rendition of Jules Verne's classic story and do you think Phileas Fogg would try to drive Mecha Godzilla? Talk to us in the comments below. 
Featured image via PBS
Jessica Kanzler is a freelance writer and editor who lives with her wife and cats. Jessica has bad taste in tv and an MA in Rhetoric, Writing, and Digital Media studies. Talk to her about Frasier on Twitter @Jessicaakanzler
Leave a comment