Anthony Ramos Cast In Ironheart As An Undisclosed Character Integral To The MCU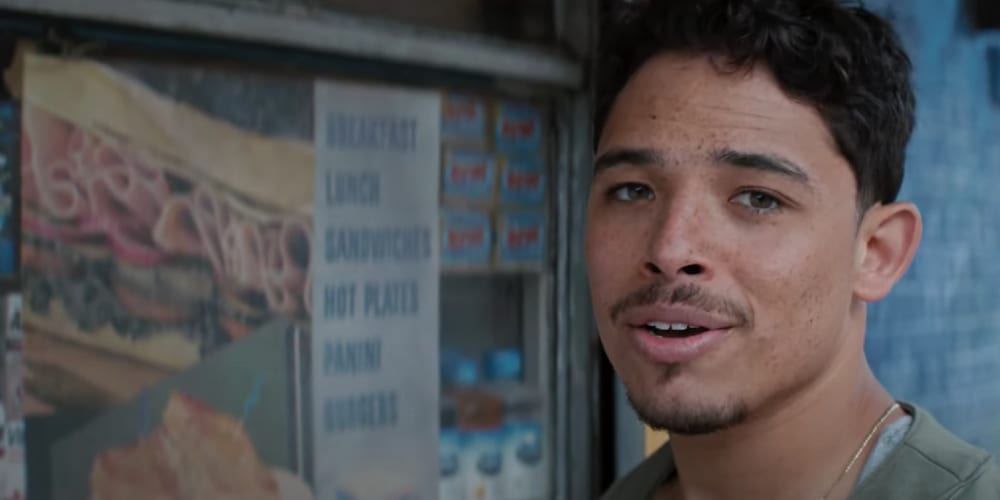 Disney has been killing it with the Marvel series on its streaming site. From Falcon and the Winter Soldier to Loki to the most recent show, Hawkeye, the Mouse House is building out the MCU. There's still more to come though! Back in 2020, we learned that along with other shows like She-Hulk and Moon Knight, Disney+ was also going to add Ironheart, which focuses on Riri Williams, a 15-year-old engineering student, and certified super-genius. She ends up designing a suit of armor similar to the Iron Man Armor using material stolen from campus. So far, we know that Dominique Thorne will play the titular character and the head writer will be Chinaka Hodge, a diverse writer who has contributed various poetic works to society. Now, we've also learned that Anthony Ramos cast in Ironheart as well!
What Do We Know About Anthony Ramos Being Cast In Ironheart?
Image via Warner Bros. Pictures
Ramos, who was cast as a lead in Lin Manuel Miranda's In the Heights, is going to be cast in an unknown role. According to Deadline, Ramos will play a "key role" and it'll be "similar to how Jonathan Majors was introduced as Kang the Conquer in Loki, where he is expected to not only have a big role in this series but in future Marvel projects as well." So what characters could Ramos portray? It might be helpful to have a little background on Riri Williams/Ironheart first.
The character of Riri Willaims/Ironheart was created by Brian Michael Bendis and designed by Mike Deodato. She first appeared in Invincible Iron Man Vol. 2 #7 and later made her first significant appearance two issues later. As mentioned before, she's a super-genius who's enrolled at MIT. She's worked with Tony Stark to learn how to better her Ironheart suit and gain more insight into Stark's technology.
At one point Stark locates a supervillain named Armadillo and Riri uses the Ironheart suit to defeat him. Afterward, she's approached by the Champions, who are a team of teenage superheroes and include members such as Ms. Marvel (Kamala Khan), Spider-Man (Miles Morales), the new Hulk (Amadeus Cho), and Viv Vision, the daughter of the Vision. Another Champion is Nova (Sam Anderson), who is a half-Hispanic member of the Nova Corps, an organization that basically acts like space cops. Many have been expecting to see more of the Nova Corps as well as Nova ever since the corps debuted in the first Guardians of the Galaxy. It also makes sense that Ramos would be affiliated with the Champions since the Ms. Marvel Disney+ show is coming out this summer and a second movie starring Miles Morales is coming out in October. Of course, Ramos could also be playing a completely new character too. If that's the case, it would be exciting to learn more about someone made specifically for the series.
If you can't wait for Ironheart, know that Williams is expected to make her debut in the MCU in Black Panther: Wakanda Forever, which is coming to theaters this November. Ramos will appear in the latest Transformers movie, Transformers: Rise of the Beasts, which is coming out June 9, 2023. He rose to fame on the hit Broadway show, Hamilton, and then, as mentioned before, was later in In the Heights.
There's currently no premiere date for the Ironheart series, but it will start filming in April. 
Are you excited that Anthony Ramos is in Ironheart? Who do you think he's going to be playing? Let us know in the comments below!
Featured image via Warner  Bros. Pictures
Leave a comment