Ahsoka TV Series Officially Enters Production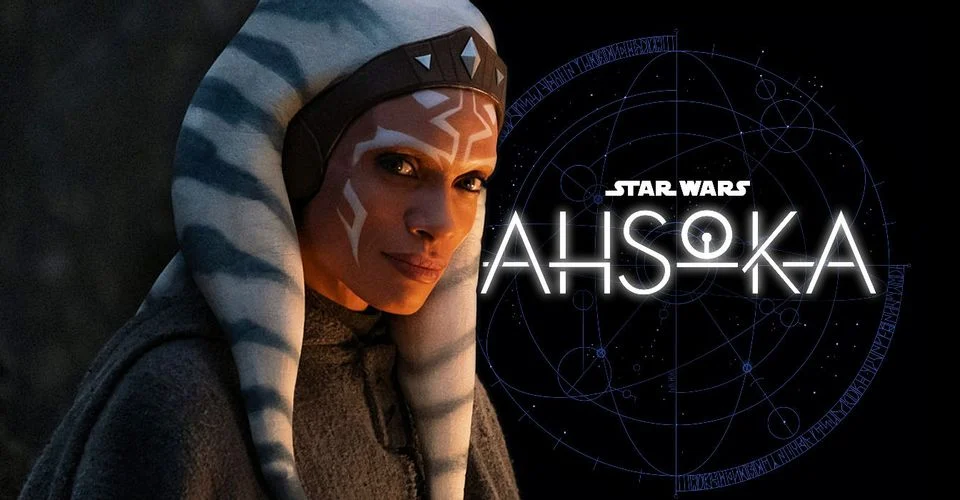 It seems like the good news hasn't stopped since Star Wars day last week, and now it's time for fans of the Ahsoka TV series. We've been waiting for news for a while, and now it's finally here. Disney+ officially confirmed today that the Ahsoka TV series has entered production.
Ahsoka Returns!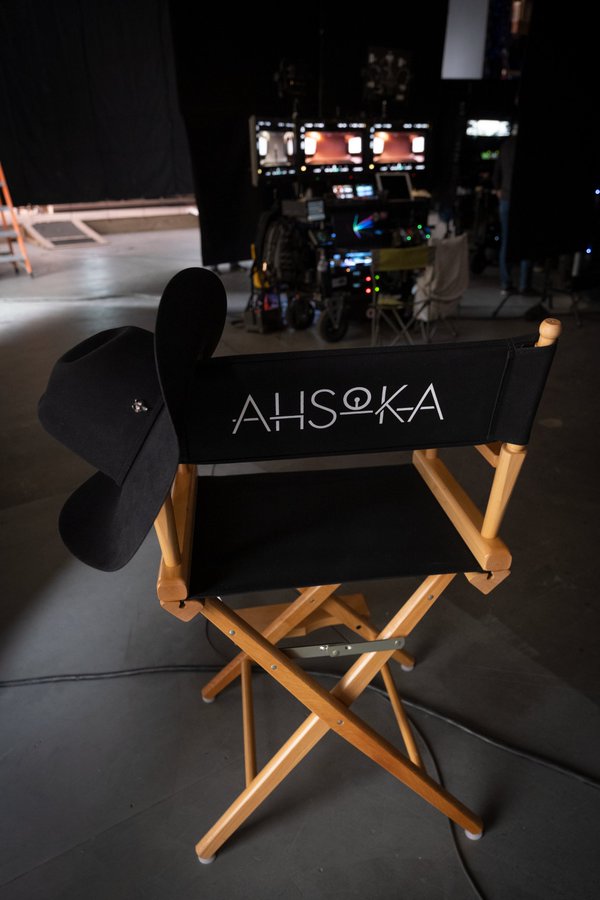 Image: StarWars (Instagram)
The official Disney+ account revealed a picture on social media alongside the message that the show "stars production today." This picture shows a black cowboy hat resting on top of a director's chair. Any eagle-eyed fans of the Star Wars series will recognize the hat as belonging to Dave Filoni. Filoni was responsible for creating and fleshing out Ahsoka's character for The Clone Wars and Rebels.
Recently, Ahsoka Tano made her live-action debut with The Mandalorian and The Book of Boba Fett. In each of these, Rosario Dawson played the role of Ahsoka. She will be reprising the role for her own spinoff show – the Ahsoka TV series.
What we know about the Ahsoka TV series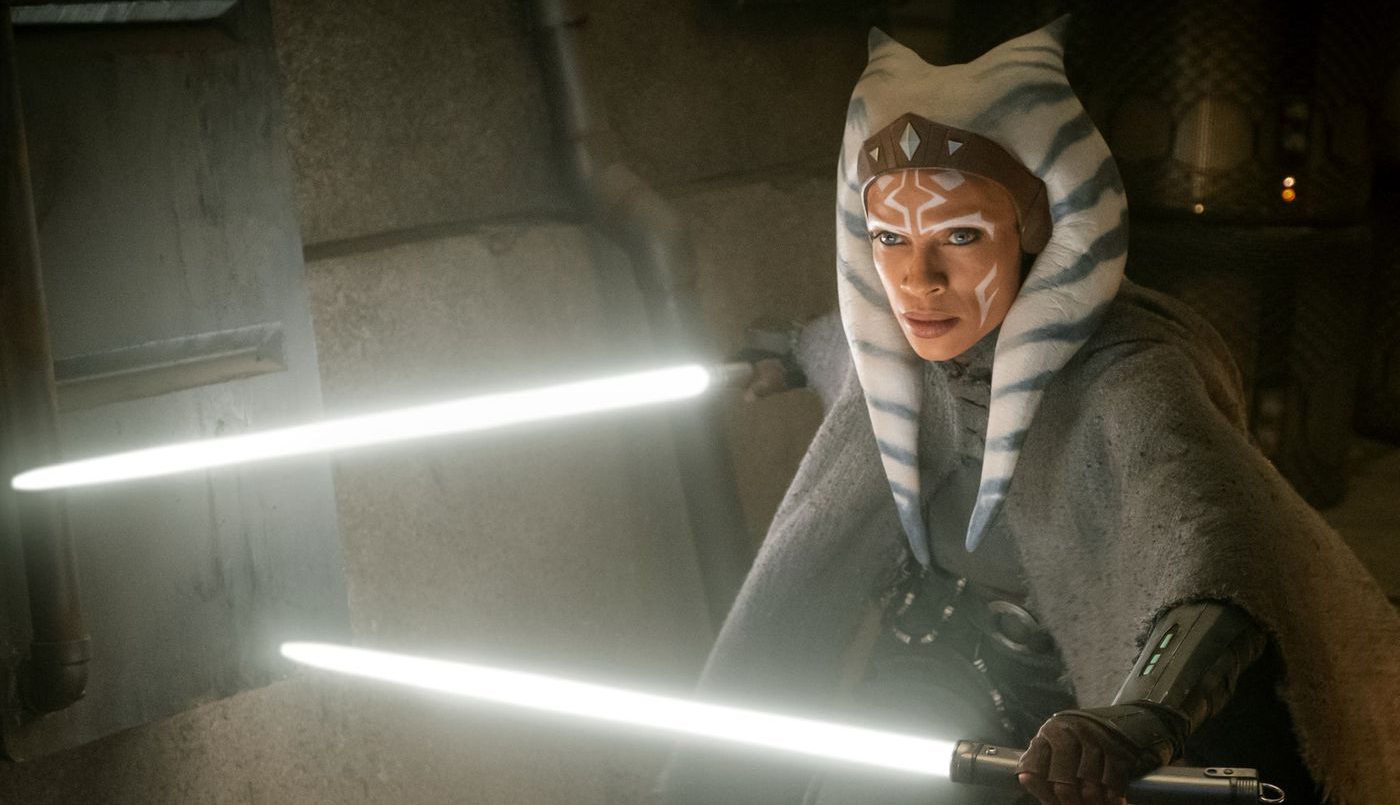 Image: Disney
Unfortunately, Disney hasn't revealed any more information about the TV series. Even so, that hasn't stopped fans from looking closely at the picture to spot any further details. The monitors in the back of the picture are rather blurry, but they appear to show some kind of red location. It's hard to guess anything else about this shot!
If you're not sure about who she is, it's important that you catch up on this Jedi's history before watching the Ahsoka TV series. She played an important role in The Clone Wars as the Jedi Padawan of Anakin Skywalker. As such, she witnessed part of his fall into darkness, although she was separated from him during his ultimate fall to the dark side.
Previously, Ahsoka fell out with Anakin, which ultimately led Ahsoka to lose her faith in the Order. Other Jedis falsely accused Ahsoka of a crime, making her leave the Order. This meant that she was able to escape from the major consequences of Order 66. Ahsoka did not find out about what happened to Anakin until much later. Disney revealed this backstory in Rebels, along with Ahsoka's fight with her former Master.
It's likely that this is where the Ahsoka TV series will continue, with her trying to put the pieces back together of her life. Additionally, the Rebels show re-introduced iconic characters like Grand Admiral Thrawn to the Star Wars universe. It also brought some new faces, such as Ezra Bridger. Last time, we saw that Ezra was lost in space, hopeless and alone.
Other Returning Characters
Image: Disney
From Ahsoka's appearance in The Mandalorian, we learned that Ahsoka is still hunting for Thrawn. As a result, she is also looking for Ezra to bring him back to the galaxy. As such, we can guess that the Ahsoka TV series will continue her search for these characters.
The news that the Ahsoka TV series has entered official production comes on the back of other details in the series. Fans will be delighted to know that iconic characters like Sabine Wren will feature in the series. Natasha Liu Borizz will play Sabine in the live-action version.
Similarly, Mary Elizabeth Winstead will be part of the series as well. However, it's unclear who Winstead will be playing. Perhaps she will take the role of early Rebel, Hera Syndulla. She could even play the role of Doctor Aphra from the comic books or Ahsoka's former friend Barriss Offee. This latter character later turned into an enemy for Ahsoka. So, it would be interesting to see the dynamic translated to live-action.
If that wasn't enough, Hayden Christensen will once again reprise his role as Anakin Skywalker and Darth Vader for the Ahsoka TV series. This comes off the back of his return to the Star Wars universe as part of the Obi-Wan TV series.
Clearly, Star Wars fans have a lot of things to look forward to this year, from a galaxy far, far away! There's no word on when the Ahsoka TV series will officially air. However, since production only started today, we can expect to hear something probably in late 2022 or even early 2023. No matter when it comes, the show is sure to be another hit for Disney.
Hi! I'm Arvyn, and I'm an English teacher from the UK. I've been teaching English online for over 4 years to students from all across the world and all ages. Outside of work, I'm a huge fan of reading, video games, and playing with my adorable kitties. See ya!
Leave a comment