Actor Wes Chatham Joins Ahsoka Cast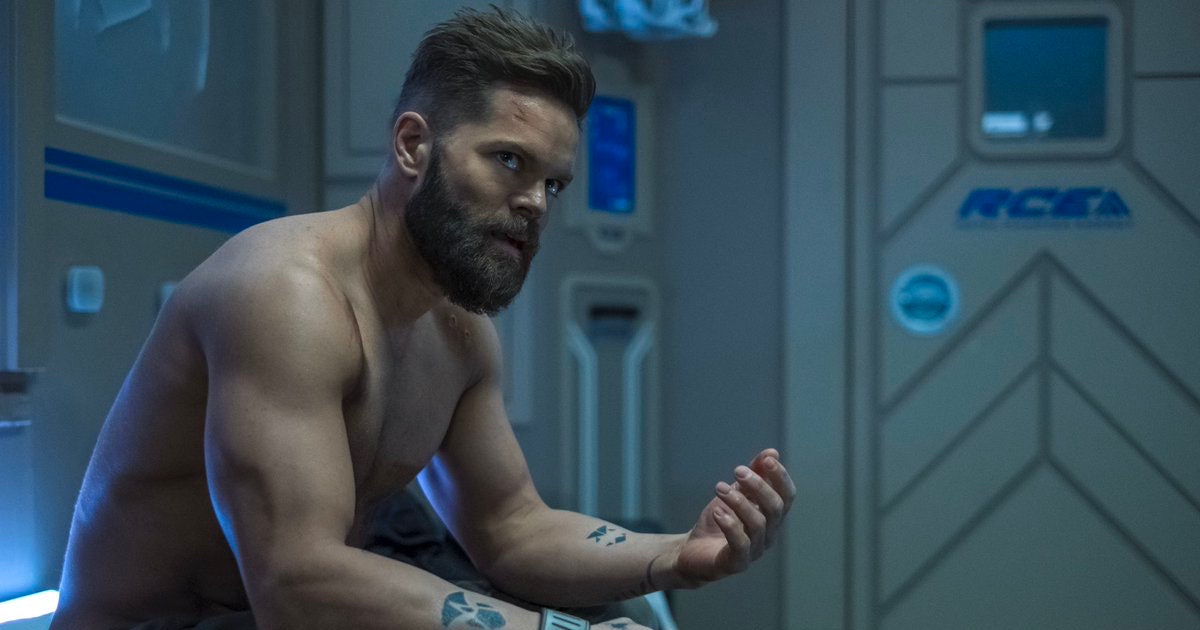 Guess who's joining the Star Wars universe? It's none other than the actor Wes Chatham! He's fresh from his stint in Amazon's sci-fi series The Expanse. Chatham will star in the upcoming Disney+ series Ahsoka. It's exciting news!
In the show, Chatham will play the right-hand man to Admiral Thrawn, portrayed by Lars Mikkelsen. If you're unfamiliar with the Star Wars universe, Grand Admiral Thrawn is a beloved villain from the extended universe. He's known for his cunning and strategic mind, making him a formidable foe. Previously, Thrawn made his first appearance in the Timothy Zahn novel Heir to the Empire. Since then, he's become a fan favorite. However, he was originally part of the Legends canon before Disney brought him back in Rebels. Following this, Timothy Zahn has written an entire novel series about this canon character.
Naturally, actor Wes Chatham joins many famous faces in the Ahsoka spin-off series. This show will be a spin-off of the popular series, The Mandalorian and a spiritual continuation of Star Wars Rebels. It stars Rosario Dawson as the lead character, Ahsoka Tano. Dave Filoni wrote the series, and he previously co-created Star Wars Rebels. Similarly, he'll produce the show along with Jon Favreau. The series will continue the story of Ahsoka Tano from The Mandalorian.
Of course, he isn't the only exciting face working on the series. In fact, the show boasts an impressive line-up of directors, including Dave Filoni, Steph Green, Peter Ramsey, Jennifer Getzinger, Geeta Patel, and Rick Famuyiwa. As for the plot, Disney is keeping details under wraps. However, they recently released a teaser trailer at Star Wars Celebration in London. Check it out for a sneak peek of what's to come!
Ahsoka Cast Members
Actor Wes Chatham joins the Ahsoka cast alongside David Tennant, who will reprise his role as the droid character, Huyang. Previously, he voiced the character in the animated version of the show and won a Daytime Emmy for his performance. Naturally, you might know him for his role in another sci-fi series – Doctor Who! Additionally, rumors are also circulating that Hayden Christensen may return as Anakin Skywalker.
Also, the show's wider cast includes Ray Stevenson, Natasha Liu Bordizzo, and Mary Elizabeth Winstead. In it, Winstead will play the Rebels' character Hera Syndulla. It's an exciting group of talented actors who will bring their A-game to the series.
Disney will release the Ahsoka series in August 2023 on Disney+. Unfortunately, Disney has remained tight-lipped about things, so we'll have to wait for more information. Until then, we can only imagine the excitement building up for this highly anticipated series!
Is Actor Wes Chatham Playing Thrawn?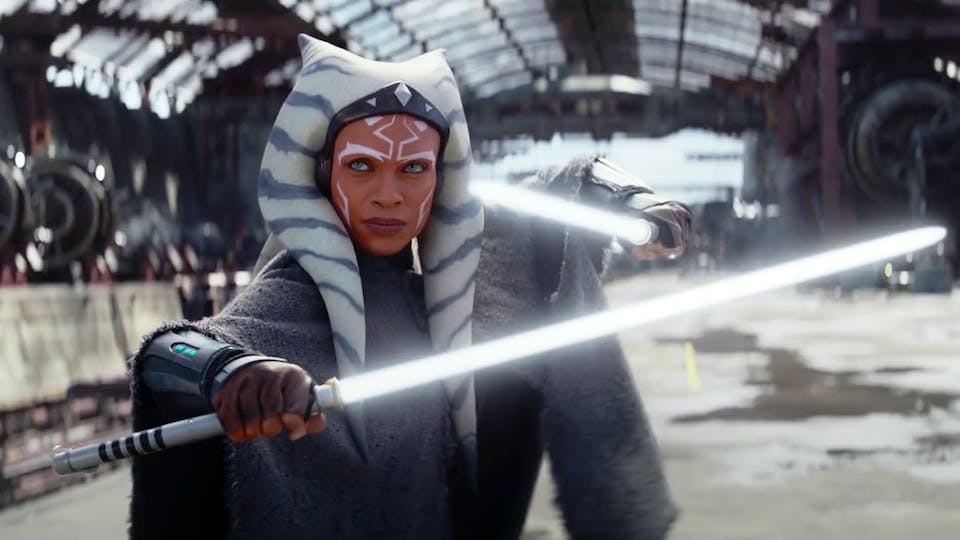 Image: Disney/Lucasfilm
Of course, some fans may be disappointed that actor Wes Chatham is not playing Grand Admiral Thrawn but his right-hand man instead.
For those unfamiliar with the Star Wars extended universe, fans love Grand Admiral Thrawn, who they know for his tactical brilliance. Additionally, he has an amazing ability to outsmart his opponents. Taking the role of the blue Chiss leader, we have Lars Mikkelsen. Of course, fans are eagerly anticipating his portrayal. So, Chatham's addition to the cast adds even more excitement to the upcoming series.
Ahsoka is one of Disney+'s most highly anticipated Star Wars shows coming to Disney+. Naturally, fans are eager to see where the character's story goes after her appearance in The Mandalorian. The show's impressive cast and crew, including the talented actor Wes Chatham, are sure to be exciting. We can't wait to see them bring the epic adventure and emotional depth that fans have come to expect from the Star Wars universe!
As we eagerly await the show, fans can take comfort in the fact that the Star Wars universe continues to expand and captivate audiences across the globe. With new shows, movies, and books on the horizon, the force remains strong with this beloved franchise. 
Hi! I'm Arvyn, and I'm an English teacher from the UK. I've been teaching English online for over 4 years to students from all across the world and all ages. Outside of work, I'm a huge fan of reading, video games, and playing with my adorable kitties. See ya!
Leave a comment