A Goosebumps Live-Action Series Is Being Created
R.L. Stine's Goosebumps books were a staple in every classroom of mine while growing up. Students fought over who got to read each one. Books were always checked out of the library. Scholastic book fairs gave everyone a chance to get their hands on one, and we would all rush home to see who could finish it first. My Goosebumps experiences are not unique. The series began publishing books in 1992, and they immediately took off, selling more than 400 million books. Well, the success of the series is about to continue, as a live-action series based on the Goosebumps series is in the works!
What Goosebumps Is All About, And Why It Deserves A Live-Action Series
Goosebumps is an anthology series of books geared toward school-aged children. They're chapter-books, but easy enough to read that they flood classrooms around the world. Additionally, there are a variety of short stories and graphic novels in the Goosebumps universe. The series, which comprises of literally hundreds of books, follow supernatural or spooky themes. They always have a child protagonist and watch as kids find themselves in monstrous situations.
These books are an introduction into the world of horror while remaining fun and spooky as opposed to downright terrifying. In fact, Stine himself has been referred to as the "Stephen King of children's literature," which is no small title! What makes these books so exciting for kids is their ease of reading, but also the wild adventures that the books can take them on. Dealing with spooky themes allows children to enter a new world that they may not have been previously introduced to.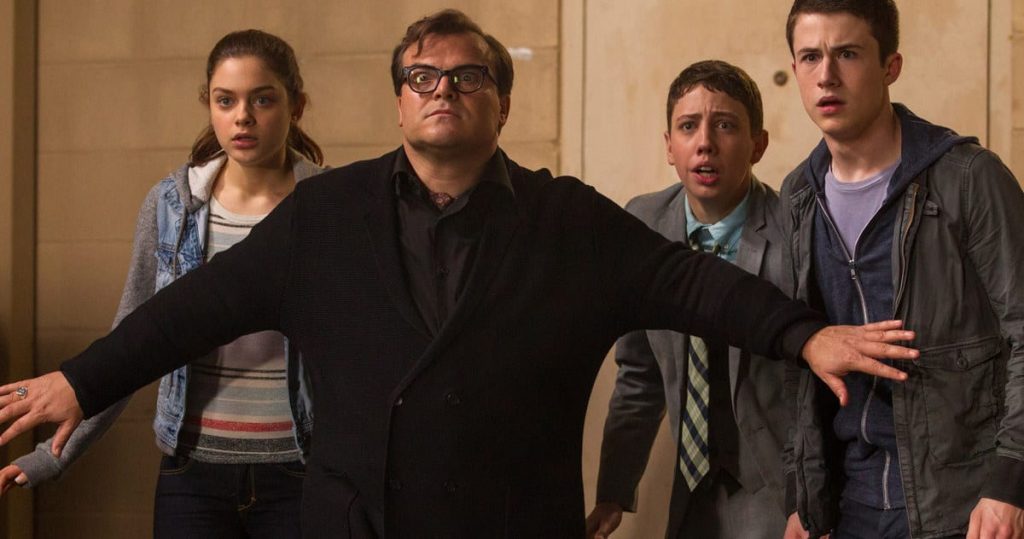 Image via Sony Pictures.
They've Done Live-Action Before
If you read our headline and thought that you could have sworn you've already seen a live-action Goosebumps tale before, you aren't wrong! A television series, appropriately titled Goosebumps, told the anthology stories back in 1995, running for four seasons. A variety of other films and series were created in the early 2000s. And, most recently, Jack Black starred in two new adaptations in 2015 and 2018.
Previous live-action adaptations of the properties have done fairly well. The 2015 film pulled in more than $158 million at the box office, as well as impressive reviews. That makes this a great set of stories to tell on screen is the mix of witty humor, exciting and unique visuals, and more than enough content to draw inspiration from.
Who Is Behind The Newest Live-Action Goosebumps Adaptation?
The new series will come from Scholastic Entertainment, Sony Pictures TV, and Neal H. Moritz. Mortiz served as the producer on Goosebumps and Goosebumps 2, so we can expect some similarities between the delivery of the recent films and the upcoming series.
Little else is known about the upcoming live-action Goosebumps series. However, we're as excited as you are! Will the new Goosebumps series be on the next list of great spooky shows and movies for Halloween? Keep an eye on ComicYears to keep you updated with the latest information.
Featured image via Goosebumps on Facebook.
Meghan Hale is the kind of movie lover that has a "must watch" that is a mile long... and growing. When she isn't talking about the latest film and television news she is writing one of her many in-process novels, screaming film trivia at anybody who will listen, and working as a mental health care professional. Follow her on Twitter @meghanrhale for some fun theories and live reactions to all things entertainment.
Leave a comment