Xbox Live Gold Games November 2022 Just Announced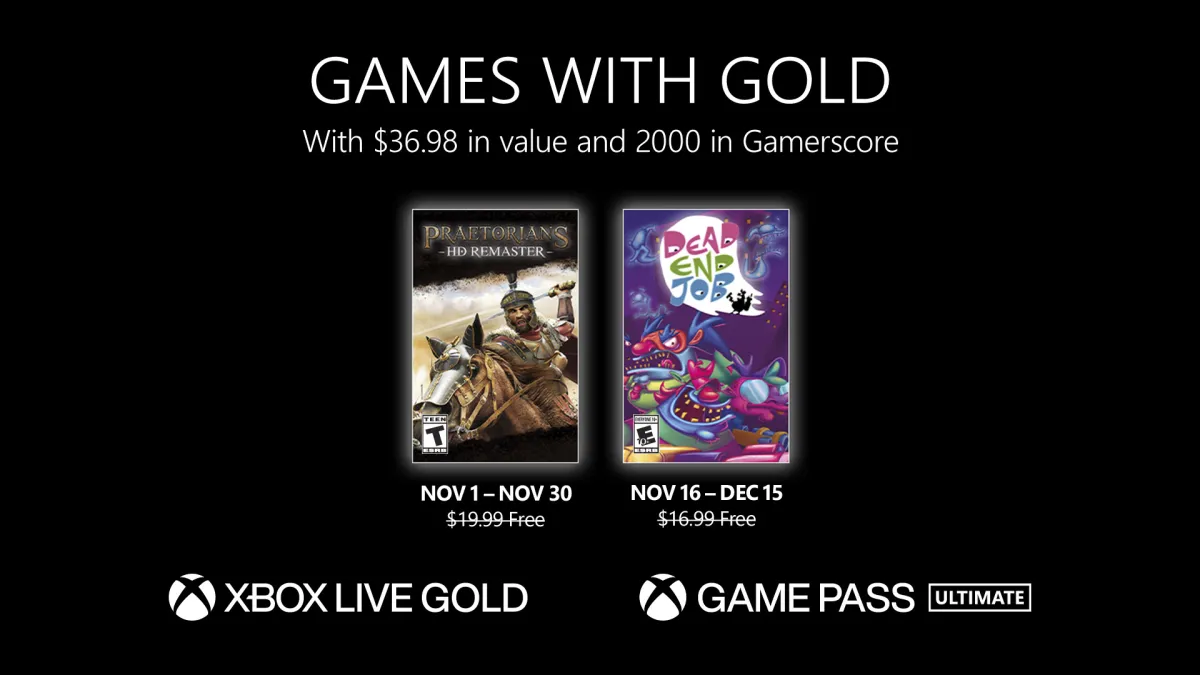 Xbox Wire just announced the upcoming Xbox Live Gold games for November 2022. This time, we're getting Praetorians – HD Remaster and Dead End Job. They'll be available for both Xbox Series X|S and Xbox One.
However, keep in mind they'll be available for Xbox Live Gold members. Xbox Live for free-to-play games doesn't fall in this category. But, Xbox Game Pass users should have access to the new titles.
Of course, this news wasn't as big as the LotR: Return to Moria stream. But, they make up a great way to spend the coming month. You might find more fun with the strategic gameplay of Praetorians. Or, you could have fun with the cartoon action and comedy of Dead End Job.
So, let's dive into what you'll be able to play in November.
Praetorians and Dead End Job join the list of Xbox Live Gold games in November
Xbox just announced the upcoming round for Games with Gold. As mentioned, Xbox Series S|X and Xbox One owners will have access. That also includes members of Xbox Game Pass Ultimate for a limited time.
Firstly, we have Praetorians – HD Remaster. It'll be available between November 1st and 30th. It's the visual update of the real-time strategy game. You'll head to the Roman Empire and command the Roman Legions. Or, you can play with the Gauls or the Egyptians. Each army has strengths and weaknesses. So, choose wisely.
On the other hand, we have Dead End Job. It'll be available between November 16th and December 15th. This game focuses on ghost hunting and couch co-op with friends. It's a combination of Enter the Gungeon and morning cartoons. It's filled with action, comedy, and vibrant art.
Between both games, you'll have plenty of time to kill with both games. Praetorian features more than 20 campaign missions. And, Dead End Job features couch co-op and procedurally generated levels.
Praetorians – HD Remaster: from November 1st to the 30th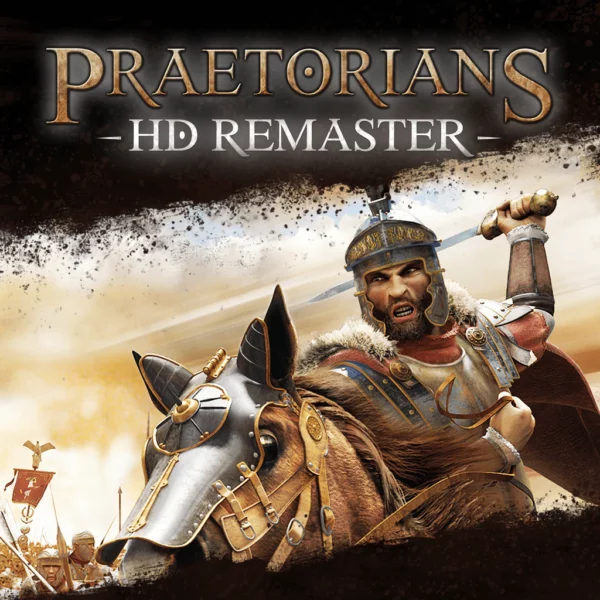 Image from the PlayStation Store.
The HD remaster of Praetorians brings you back to Rome. It'll be available for a whole month as well. So, you have plenty of time to command the Roman Empires through more than 20 main missions.
If you've played the original Praetorians, you know what to expect. You'll battle on different battlefields. That includes Egypt, Gaul, and Italy. You'll have to use your wits and smarts to become the Emperor of Rome.
During your campaign, you won't run into the same units every time. You'll face thousands of troops and war machines. That includes different types, too. Each type of troop has different skills and strengths. Of course, that also means weaknesses.
So, it's up to you to understand how to combine your units. At the same time, you'll have to find and exploit your enemies' weaknesses. The game will keep getting harder with time. So, you'll have to adapt and overcome.
Dead End Job: From November 16th to December 15th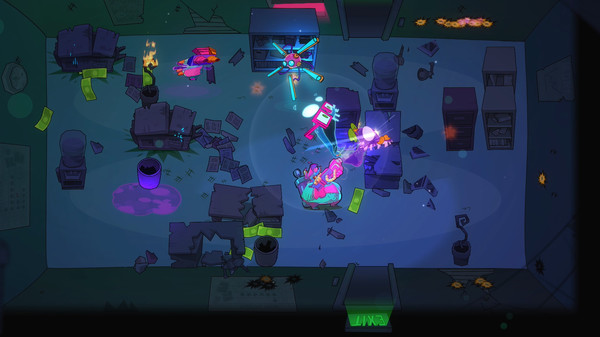 Image from the Steam page.
On the other hand, we have a cousin of The Binding of Isaac. Dead End Job joins the Xbox Live Gold games in November. This title is another world when compared to Praetorians. So, variety is the name of the game here.
Dead End Job is a twin-stick shooter that rewards good reflexes and cooperation. It also features a plethora of procedurally generated scenarios. And, its score is filled with original music by Will Morton. In case you don't know, he comes from the Grand Theft Auto series.
This time, you'll control Hector Plasm and work for Ghoul-B-Gone. Your job is paranormal pest control. So, you'll have to clean up haunted offices, restaurants, and other buildings.
Squishy gross-out laughs complement the fast-paced action gameplay nicely. So, you'll also have a nice laugh while completing the many challenges.
Featured image credit: Xbox Wire.
Leave a comment