Who Is Todd McFarlane – The Toddfather
Known by his fans as The Toddfather, Todd McFarlane is an indispensable figure in the world of comics. One of the author's most outstanding achievements, and for which he is widely recognized, is for being the creator of Spawn. However, his contribution went far beyond that. McFarlane's unique drawing style completely transformed those characters he touched, starting with Spider-Man, to whom he gave never before seen agility and dynamism. McFarlane did not limit himself to writing and drawing comic book stories. He also created one of the largest toy companies in the world, McFarlane Toys.
In this article, we will explore the "Who is" of this brilliant and prolific author. We will review his biography and how he ended up working for the biggest names in the industry. Then we will review his main contributions at Marvel as a screenwriter and cartoonist and later creating his own independent publishing house, Image Comics. Finally, we will mention his most important comics and highlight some curiosities of the author. 
Todd McFarlane's Early Years
On March 16, 1961, Todd McFarlane was born in Alberta, Canada. He spent the first years of his life in California, but he returned to Calgary at the age of 14, where he discovered his passion for comics. He got his hands on as many copies as he could, collecting authors such as George Perez, John Byrne, Adams Arte, and Michael Golden, among others.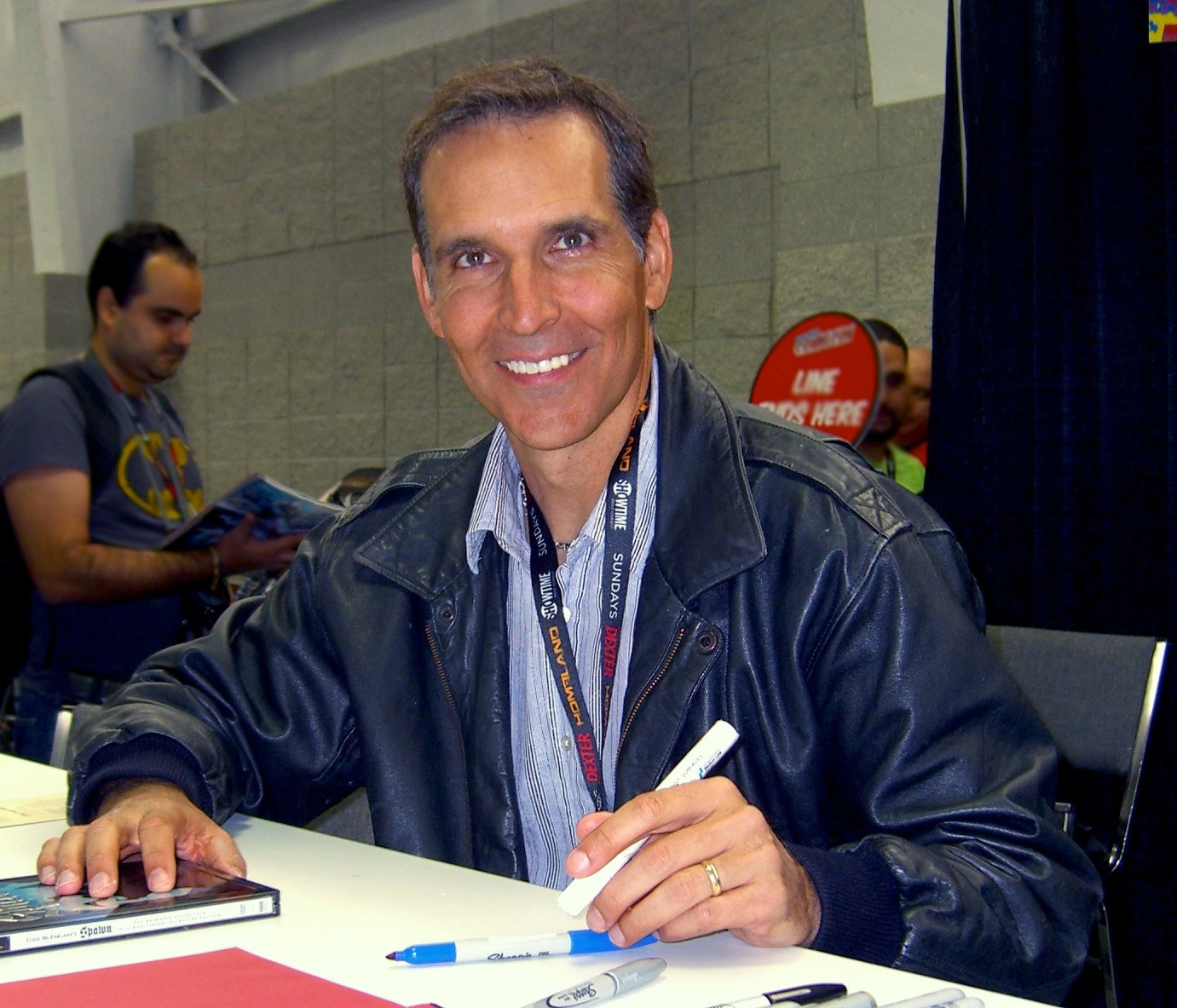 (Image: Luigi Novi via Wikimedia Commons)
Todd was a great lover of sports, especially baseball. He dreamed of being a professional player, played Little League, and continued through high school. In college, he even went on to earn a baseball scholarship to Eastern Washington University. McFarlane pursued studies in graphic arts, communication, and art. 
During this time, the author worked part-time at a comic book store, where he absorbed a lot of knowledge and pay his way through school. However, his focus was still on becoming a professional baseball player at that time. This ambition was soon abandoned when he saw that he came in last place for a major league selection.
McFarlane's Professional Career
At this time, McFarlane decided to pursue his other great passion, comic books. The author sent 30 to 40 letters a month to the major publishers Marvel and DC, sending more than 700 in a year and a half. Half of the letters went unanswered, and the other half were rejection letters.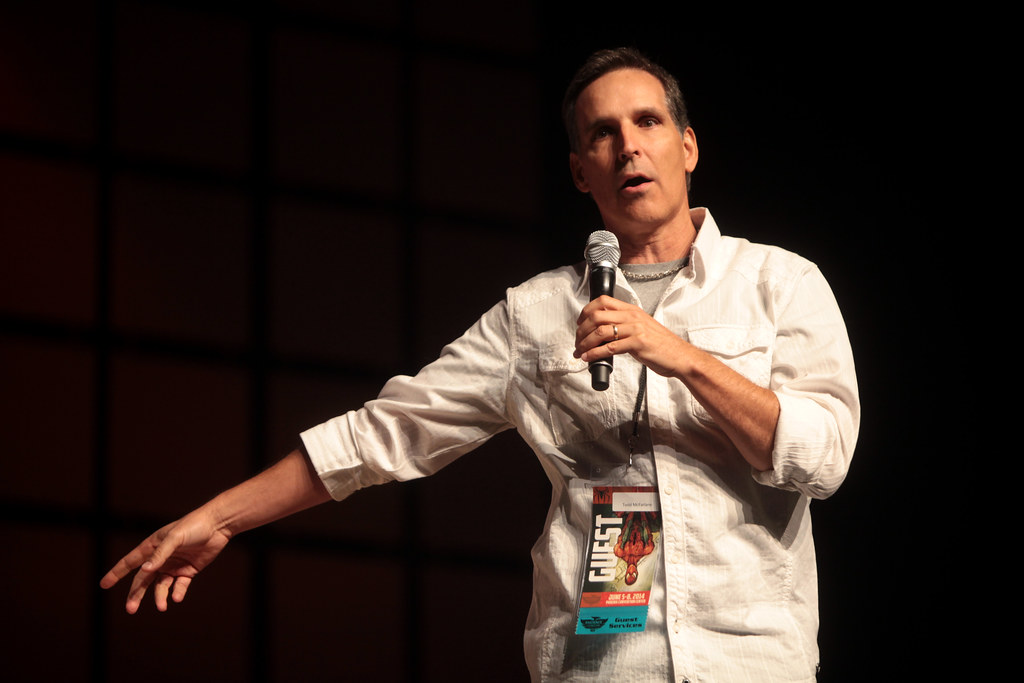 (Image: Gage Skidmore via Wikimedia Commons)
Occasionally he received constructive criticism with which he tried to improve his drawing. One of them, DC editor Sal Amendola, gave him a fictitious script to measure his storytelling ability. However, he used the advice of the DC editor to create a sample story for Marvel. Todd created a sample of Coyote, a Marvel character, and sent it to Ann Nocenti, the editor of The Uncanny X-Men. She, in turn, sent it to Archie Goodwin and Jo Duffy, editors-in-chief at the time, who contacted Steve Englehart, Coyote's editor and creator. Engleheart eventually offered him his first professional job on a short story about his character in 1984.
His Marvel Comics Stint
Todd accepted an offer from Marvel / Epic Comics in March 1984, penciling Scorpio Rose, an 11-page backup story in the comic's Coyote. He was the artist who revamped Marvel, first with the Hulk and then with Spider-Man. It all started when he disobeyed "the Marvel Marvel Marvel Way" of doing comics. All the authors give the characters action, power, and impact. 
McFarlane married his high school sweetheart, Wanda, in July 1985. They moved to Washington, where Wanda finished her biology studies, and then returned to Canada, where they lived in a suburb of Vancouver. Todd continued to advance in the comic book industry, penciling several issues of Marvel's The Incredible Hulk.
Todd McFarlane did more than that. He gave him impact, but he didn't follow the drawing style and put Spider-Man in impossible poses, and, as Jim Salicrup, Marvel's art director at the time, put it, he did "spaghetti webbing." All the Marvel cartoonists kept telling him: "that's not how you draw Spiderman." He didn't care what they said and kept drawing him in impossible poses. When Erik Larsen replaced him, he used the same style, making it almost impossible to tell the difference between a McFarlane comic and one of his own. Spider-Man #1 shipped to stores in September 1990 and became the best-selling comic, selling over 2.5 million copies.
His DC Comics Phase
Although he did not have as much impact as Marvel, McFarlane worked with DC Comics, including the Detective Batman title and two issues of Batman: Year Two. During 1985-1987, the author worked on Infinity, Inc #14-37. In 1989 he worked on two projects, The Invasion! Miniseries and Sandman (1989 2nd Series). Todd took a break for six months beginning in August 1991, when his first daughter was born, and a few months later, the family moved to Portland, Oregon. Todd helped care for his newborn daughter during the break and set plans to form his own publishing company. 
Image Comics: McFarlane's own Venture
Soon after, fed up with publisher's deals, Todd started contacting his colleagues to create his own publishing house, Image Comics. Many artists announced their departure from Marvel to join McFarlane's project. Some of these rebels were Jim Lee, Jim Valentino, Rob Liefeld, Erik Larsen and Portacio Whilce. The purpose of Image was for each author to own their studio where they would create original stories. The idea was that each would be their boss and own the rights, including all licensing and marketing decisions. Image Comics would publish everything without interfering with the stories.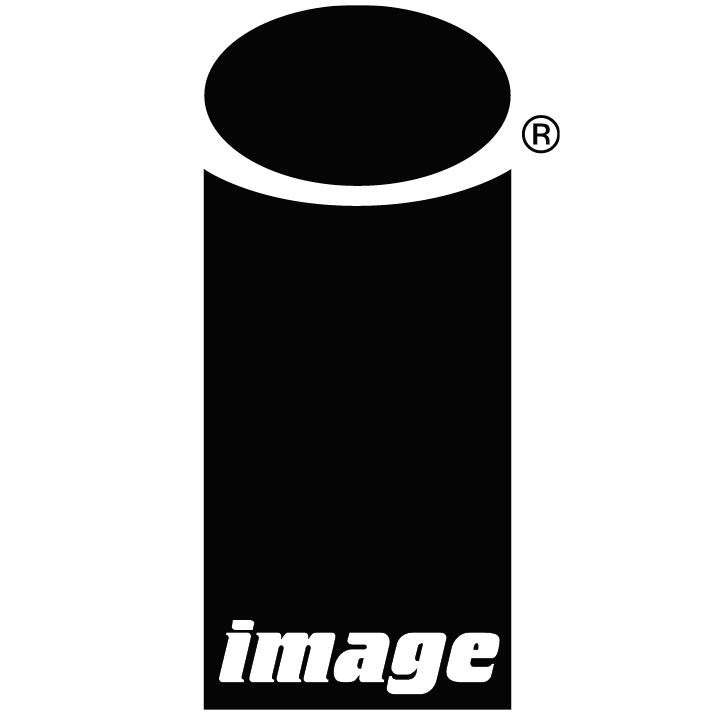 (Image: Image Comics)
This period was when McFarlane decided to launch the character he had created almost a decade earlier. Spawn debuted in 1992, selling 1.7 million copies, which still holds an ominous record for an independent comic book. As Todd McFarlane was harshly criticized as a writer, he decided to hire screenwriters to work on his character. He contacted Alan Moore, Neil Gaiman, Dave Sim, and Frank Miller to work on issues 8 to 11. 
By 1993 it was already considered a commercial success and the best independent comic book in the industry. Spawn and Savage Dragon are the only titles that are still published today since the founding of the publishing house. However, Image began to receive harsh criticism because it did not have an established schedule, and some titles took longer than usual. This was due to the creative freedom of the authors since they were not subject to a set deadline, something very common nowadays but which was unheard of in the past. 
(Image: Image Comics)
Aside from drawing, McFarlane proved that he was also excellent as a businessman and went on to create agreements with other publishers, such as DC and comics with whom he edited the Spawn and Batman crossovers. Despite his love for Spawn, in the end, McFarlane detached himself from his work, letting other authors work on it but always supervising the stories. 
McFarlane Toys
Now that he could devote himself to other projects, in 1994, he took complete control of Todd McFarlane Productions. That was his studio within Image, in which he began to venture into the creation of toys under the Todd Toys line, which marketed Spawn action figures. These had great success but also occasioned a legal dispute with Mattel with a letter of dismissal since the barbie line had a doll named Todd and could generate contractual confusion. 
Let's talk about DC Direct Statues! Preorder NOW at https://t.co/xxGHyHOBjh #McFarlaneToys #DCDirect pic.twitter.com/atHcOrM0lx

— Todd McFarlane (@Todd_McFarlane) April 6, 2022
For this reason, McFarlane decided to change the company's name to McFarlane Toys, a name it still retains today. Thanks to the quality of its figures, the company grew rapidly. It acquired the rights from franchises such as Kiss band, Texas Chainsaw Massacre, X-Files, and other series and movies. Today it is considered one of the largest toy companies in the world and holds the official rights to produce figures for baseball, basketball, field hockey, and professional soccer.
McFarlane Entertainment
In 1996 he also created Todd McFarlane Entertainment, a film, and animation studio that in 1997 produced a Spawn movie with New Line Cinema. Although it recovered its investment, this film was considered a critical failure, although it was a modest success at the box office. He also produced a Spawn animated series for HBO in the late 90s, although it also received harsh criticism for the design of its animations, which will be described as dreadful.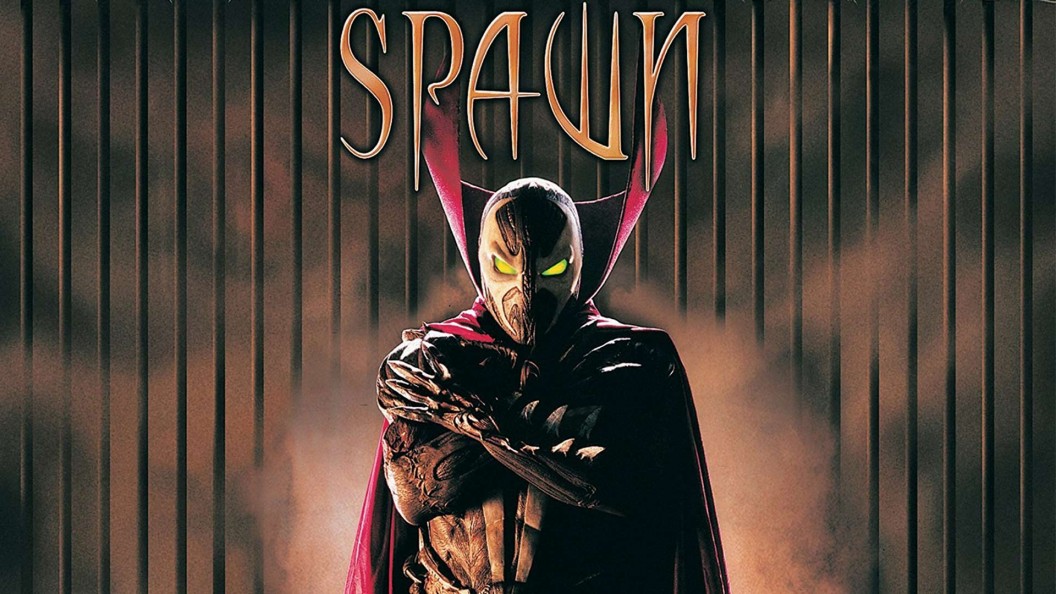 (Image: New Line Cinema)
Despite this, he managed to win an Emmy for his achievements in animation. He would create some music videos with his studio, Do the Evolution by Pearl Jam and Freak on a Leash by Korn. He would also collaborate on making the cover of their album Follow the Leader, where the song and the video clips debut with the latter. 
The Author Nowadays
Todd continues to be a prolific artist, although he is not currently working consistently on any comic book. From time to time, he creates covers for fellow Image Comics. He also works as a video game designer and toy designer and has worked on a couple of documentaries.  He is still a big baseball fan and owns some famous baseball memorabilia, including bats, balls, uniforms, and a large collection of items from famous players. Todd was the owner for a time of a professional field hockey team and has won several awards, including a Grammy. 
Today, McFarlane, his wife, Wanda, and their three children reside in Arizona, where Todd maintains a happy balance between his family and his interests (sports, movies, comics, action figures). He is also working on the new Spawn movie, which will be a new re-imagining of the character, which has his supervision and of which we recently had news. Jason Blum, the project producer, has stated that the project is still active and that he and Todd are taking their time to find the proper script. 
Todd McFarlane's Most Important Contributions to Comics
Being an author as prolific as Todd McFarlane, it is difficult to say which was his greatest contribution to comics. But if we go by their impact at the time and sales volume, these were undoubtedly the following: 
McFarlane's Spider-Man #1.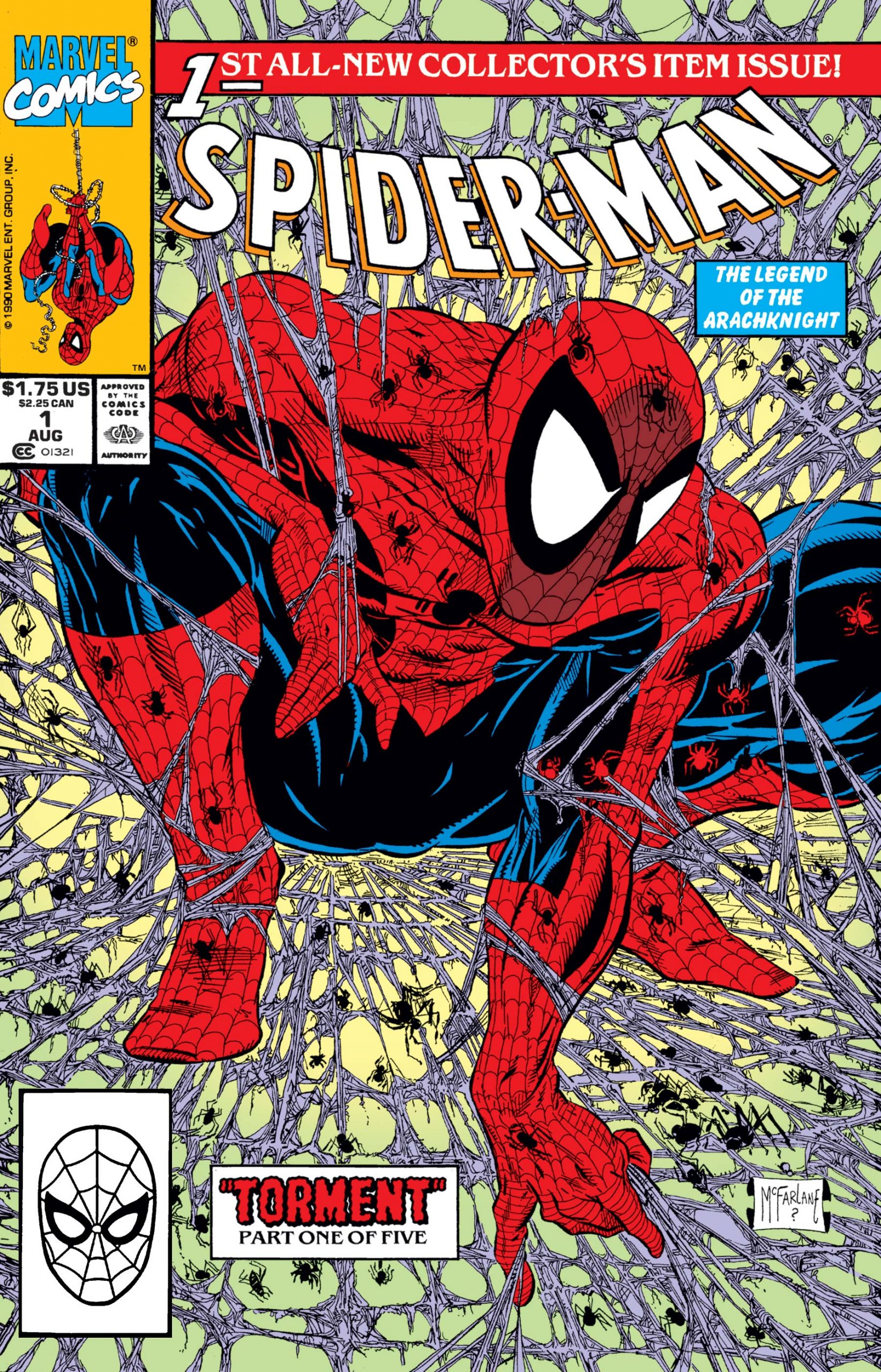 The launch of this new Spider-Man series had sales of approximately 2.5 million copies. However, to analyze this work by the number of copies sold or the profit obtained would be a mistake. Spider-Man nº 1 by McFarlane was much more than that. 
We are talking about a time when Todd was Marvel's fashionable cartoonist and one of the most respected comic artists in the industry. And if we add to this the launch of a reboot of Marvel's most famous character, we have an explosive combo. 
The vital thing to note here is the power and dynamism that Spider-Man #1 brought back to the creative community of the time the feeling of openness to new possibilities and opened a new stage for the Marvel Comics Universe of characters. This comic was more than just a blockbuster issue. It is the issue responsible for the renaissance of the comic book culture in the 90s.
Todd McFarlane's Spider-Man #1 is still iconic 32 years later, and its modern legacy couldn't be greater. The stunning cover of Todd McFarlane's 1990 Spider-Man #1 is a legacy left by the author for multiple generations of comic book lovers and creators as one of the most disruptive covers in comic book history. This issue features no less than 13 variants for its cover, so Marvel Comics was well aware of this success at the time. 
King Spawn #1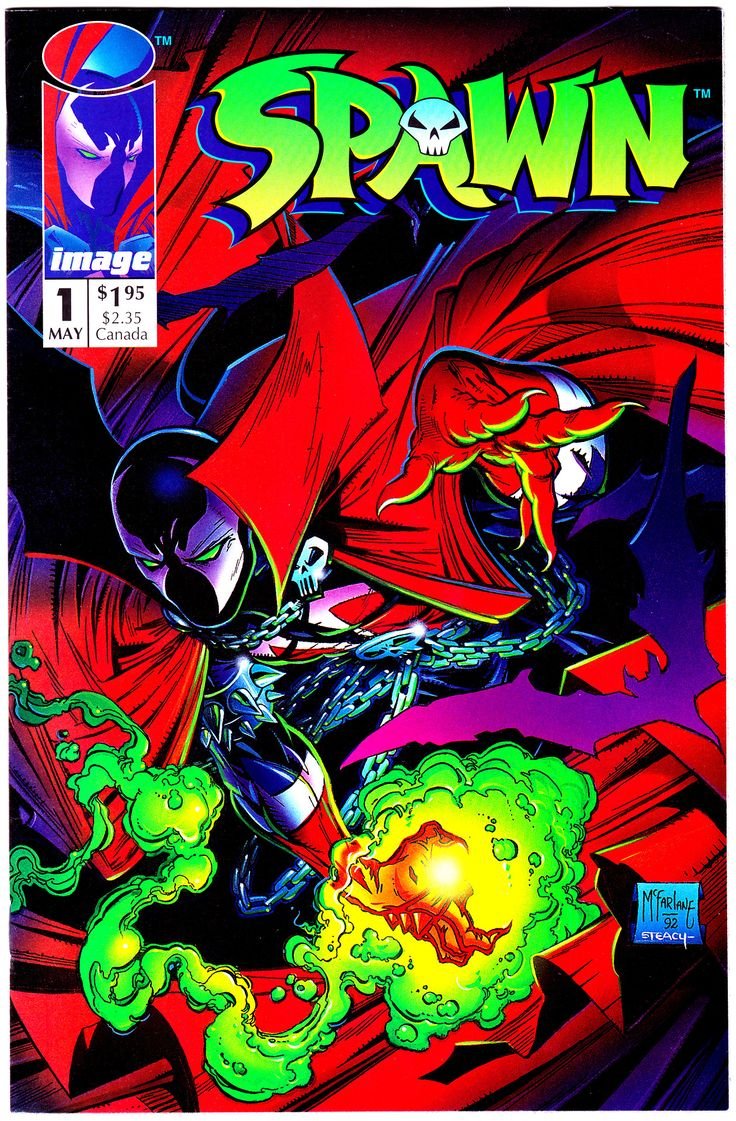 (Image: Image Comics)
Another incredible success in the life of Todd McFarlane was the debut of this character he had created almost 10 years earlier. King Spawn #1 was released in 1992 and sold 1.7 million copies.
This character is about a mercenary named Al Simmons, who is betrayed and killed by his boss, the villain Jason Wynn. After his death, Simmons makes a pact with the devil, so that he can return to earth to avenge his death and be reunited with his wife. The success of this newly created antihero was an unprecedented feat in independent comics. Since its debut, Spawn has been one of the best-selling titles in the United States and globally, published in 10 languages and sold in 35 countries.
In August 2021, almost 30 years after Spawn's debut, Todd McFarlane launched a new series of this character. It swept with a pre-order of almost half a million copies, outselling some of the most popular Marvel and DC titles. In addition to this, as we have already seen, a new movie about the character is in pre-production. So we can affirm that Spawn is a character that has already transcended his era and will remain one of the most popular antiheroes of all time. 
An Example of Hard Work and Love for his Profession
McFarlane was an incredible author who not only created the most important independent character in the comic book industry, Spawn. Besides, he founded what, for many, is the best independent comic book publisher that exists today. He has also gone down in the history of comics for having made great achievements in his career, being the author who renewed the style of Marvel's most popular character, Spider-Man. He is a clear example of what many can achieve when they have a great passion for comics and a clear vocation for hard work. 
Featured Image via Gage Skidmore
I am a circus aerialist influenced by Dick Grayson and Spider-Man. Fortunate to write about the characters that inspired me. I also have a Bachelor's degree in Political Science and a Master's degree in International Trade.
Leave a comment