Who is Chaney Jones, Kanye West's new partner?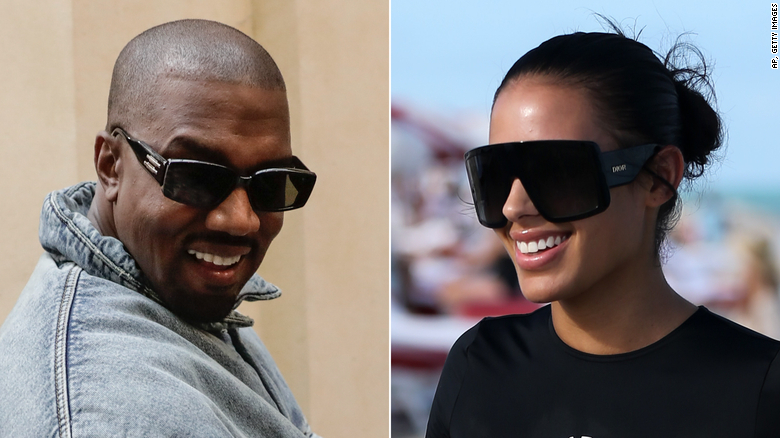 Kanye West continues to be in the eye of the storm that has been his divorce from Kim Kardashian. He had a short romance with Julie Fox, which ended in mid-February, and only a month away, the rapper is now with another woman named Chaney Jones.
But who is Kanye West's new girlfriend? That is the question on everyone's lips. This new love interest in Ye's life stands out for her resemblance to his ex-wife Kim Kardashian. 
Who is Chaney Jones?
Jones has caught all the media's attention because she looks very much like Kim Kardashian. Jones and Ye were seen on February 24 in Florida, Miami on what seemed to be a very romantic day.
The 24-year-old model shared images on her social media that showed her with Kanye West. A specific selfie in her stories with a heart emoji was enough to start a wave of questions from fans.
Sources claim that West and Jones met when she sent him direct messages on social networks. The 44-year-old performer allegedly also said that his attraction to Chaney was because of her similarities with Kim K.
Nevertheless, Kanye West seems not interested in anything serious and enjoys casual romances with younger women. Influencer and model Chaney Jones is big on social media. She currently has more than 200,000 followers on Instagram which is filled with photos of her travels, meals, and style. 
The model is not only stunning but also clever. She received her elementary education at the University of Delaware and is currently pursuing a master's degree in counseling at Wilmington University.
Chaney Jones specializes in mental health and is the chief operating officer of First State Behavioral Health. According to the institution's website, they provide a counseling service in which trained behavioral professionals profoundly impact the lives of individuals, communities, and families.
Jones's biography expresses that she has leaned towards counseling and health treatment. She thinks that counseling can help everyone improve in their daily lives.
Kanye: always in the media spotlight
Kanye continues being in the spotlight. During the last weeks, there have been countless feuds with Kim Kardashian, the mother of his children.
Sometimes he gives the idea of wanting to win Kim back, but other times he seems to hold grudges against her. Kanye has shown signs of preventing his ex Kim from being acknowledged as single while the divorce process continues.
Kim and Kanye's seven-year marriage ended in 2021 when they announced their split in February. Together, they share four beautiful children, North, Saint, Chicago, and Psalm, eight, six, four, and two years old, respectively.
Will Chaney Jones be "the one" for Kanye West?
Jones has proven to have connections with celebrities; besides West, she has fans like DJ Khaled, T.I., and Sean "Diddy" Combs, all of who are followers of her Instagram account.
However, Kanye keeps showing signs of not having gotten over the breakup from the 41-year-old celebrity socialite, Kim Kardashian. According to the "Donda" singer, she has have left a big void in his heart.
In return, Jones seems like the one that could fill that void, mainly due to her physical parallel to Kim. On her Instagram, it's noticeable that both have sported similar bikini styles, including Balenciaga's iconic leather looks, and her body and faces are very close in appearance. Could she be the one that makes Ye settle again? We will have to wait and see.
Leave a comment