We Can Be Heroes Is Officially Getting A Sequel!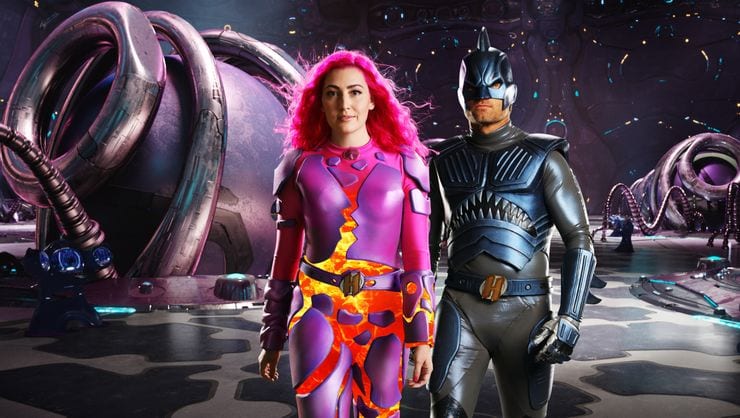 The Christmas season of 2020 was home to various exciting film releases. From Soul to Wonder Woman 1984, it seems like everybody was streaming during their locked down Christmas. Most of the movies that released brought in plenty of divisive opinions, from lovers to haters. We Can Be Heroes was one of these Christmas releases, but the film managed to bring in fans of all ages who fell in love with its simple story and child-friendly fun. So, we're pleased to report that We Can Be Heroes is officially getting a sequel!
We Can Be Heroes Will Get The Sequel It Deserves
We Can Be Heroes tells the tale of the children of superheroes. Like their parents, they all have some sort of power. Some of them are a little odd, like being able to turn one's face into anything, while others are powers we expect, like super (shark) strength. When faced up against an alien invasion, these kids must work together to rescue their parents (and the world.) It may be formulaic, but it's filled with a passion for creative filmmaking. It's charming, motivational, and a good starter film to a franchise with a lot of potentials.
In a recent announcement through the NetflixFilm Twitter account, it's been announced that a sequel is officially underway. Robert Rodriguez is already confirmed to be returning as the writer and director.
This news comes alongside the announcement that over 44 million households watched the film!
And breaking news: a WE CAN BE HEROES sequel is in development from writer-director Robert Rodriguez! https://t.co/FIEhkoAUlD

— NetflixFilm (@NetflixFilm) January 4, 2021
Were you one of the 44 million households that got to stream this exciting action flick? Let us know what you hope to see from the We Can Be Heroes sequel! More powers? More child heroes? A full-blown Sharkboy cinematic universe? To be honest, our fingers are still crossed for some more appearances by our all-time favorite heroes, Sharkboy and Lavagirl!
Featured image via Netflix.
Meghan Hale is the kind of movie lover that has a "must watch" that is a mile long... and growing. When she isn't talking about the latest film and television news she is writing one of her many in-process novels, screaming film trivia at anybody who will listen, and working as a mental health care professional. Follow her on Twitter @meghanrhale for some fun theories and live reactions to all things entertainment.
Leave a comment