Vincent D'Onofrio Shares Photo Amid Kingpin Return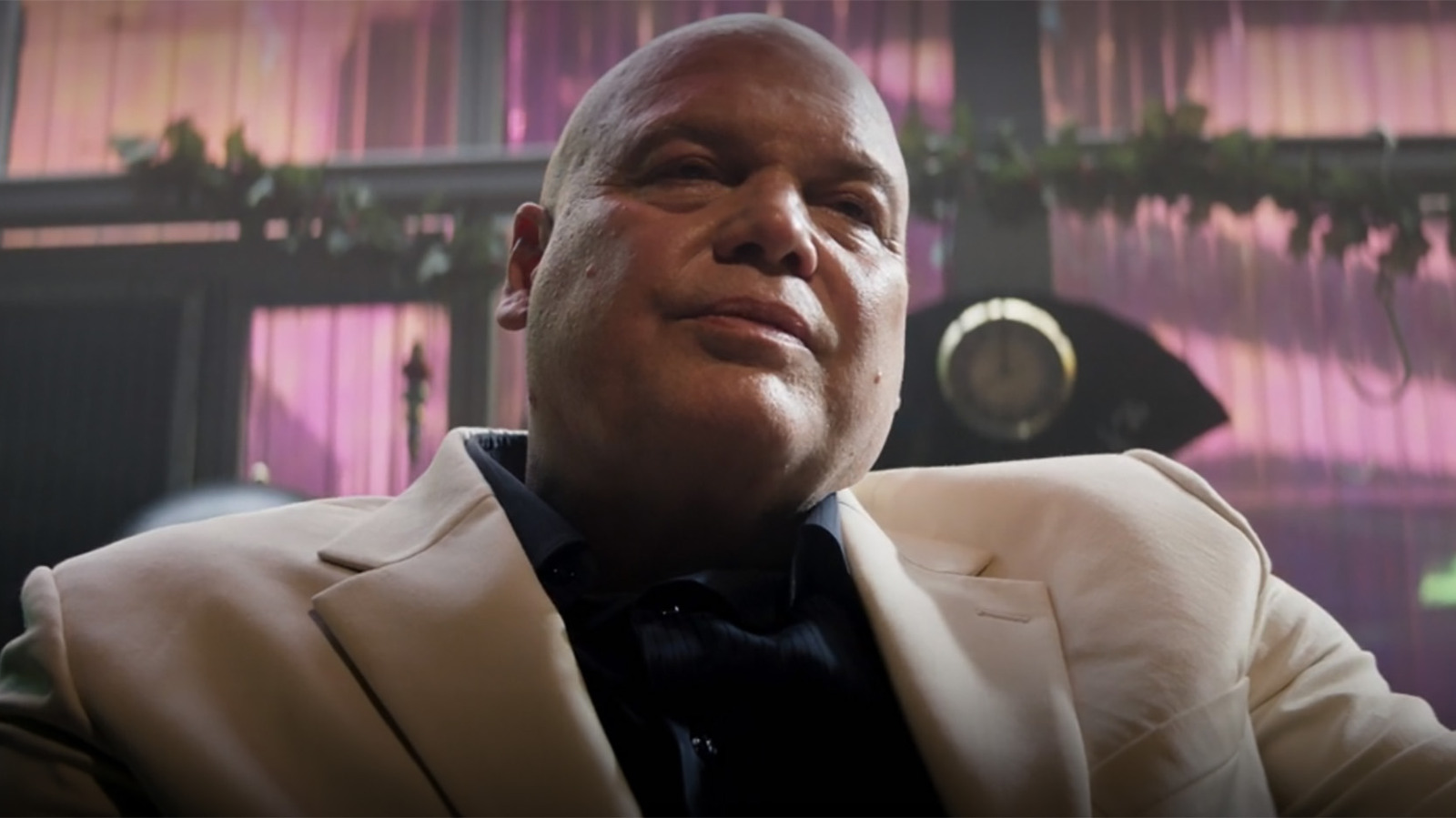 Vincent D'Onofrio, actor behind Kingpin, shared a photo of himself during a workout for the upcoming Echo show. Netflix's Daredevil has established itself as one of the most cherished and highly appreciated entries in Marvel legend despite not being produced by Marvel Studios. Many things contributed to the popularity of the mature series, including the writing, acting, and plot, but Vincent D'Onofrio's Wilson Fisk, or Kingpin, the big-bad crime boss of the Marvel universe, was one of the main causes.
Vincent D'Onofrio Shared A Picture On Twitter On His Workout
Fans
have 
been 
eager 
to 
see 
Daredevil 
and 
Kingpin 
return 
to 
the 
MCU 
ever 
since 
the 
well-liked 
series suffered cancelation
during 
the 
closure 
of 
Marvel 
TV. 
Fortunately, 
those 
desires 
came 
true 
last 
year 
when 
D'Onofrio's 
Kingpin 
and 
Charlie 
Cox's 
Matt 
Murdock 
both 
made 
appearances 
in 
Spider-Man: 
No 
Way 
Home 
during 
the 
same 
week.
Many Marvel fans are anticipating Vincent D'Onofrio's Kingpin would return to the MCU as soon as possible given that Echo is currently filming in and around Atlanta. These expectations increased on Saturday when D'Onofrio posted a photo from the gym on social media, sparking rumors that he would be getting in shape to reprise his role as the beloved Marvel villain.
Source: Twitter @vincentdonofrio
"63 but who counts," the actor said in his tweet.
Since the start of Echo's production in late April, D'Onofrio has maintained to wear his beard in all of his tweets. He frequently uploaded images and videos of himself on Twitter. Therefore, Kingpin's involvement might not have started yet unless he has grown a beard since Maya Lopez attempted to kill him in the Hawkeye finale.
It's Kevin Feige's Idea To Bring The Character Back
Kevin 
Feige 
had 
the 
idea 
to 
revive 
the 
character 
in 
the 
series 
when 
the 
show 
was 
first 
being 
developed, 
according 
to 
Hawkeye 
producer 
Trinh 
Tran.
"Kevin threw out the idea that 'What if this could be Kingpin?' And I think all of our jaws just kind of dropping our Zoom meetings, and we're kinda like, 'Wait, you're joking, right? This can't be serious. Are you serious?" Tran said during Marvel Studios: Assembled. "This is… You really think that there's a chance that we can actually get Vincent D'Onofrio, who plays Kingpin in Daredevil in the series, as a cameo for a couple of scenes? Like, he is our big boss?' And Kevin made a call to Vincent."
Wilson Fisk turned out to be the Tracksuit Mafia's covert boss, Maya Lopez's employer, and the person who gave the order to assassinate her father, according to Alaqua Cox. Thus, Hawkeye concluded with Lopez seemingly attempting to kill Kingpin, laying the groundwork for her own Disney+ spin-off, Echo.
Daredevil and Kingpin are reportedly reuniting for the forthcoming series, which just started filming in April. This will be Cox and D'Onofrio's first time working together for Marvel Studios. The crime boss actor has been working out to get into Kingpin's condition amid reports of his impending Marvel comeback.
Kingpin Returns In The Echo Disney+ Show and Possibly, Daredevil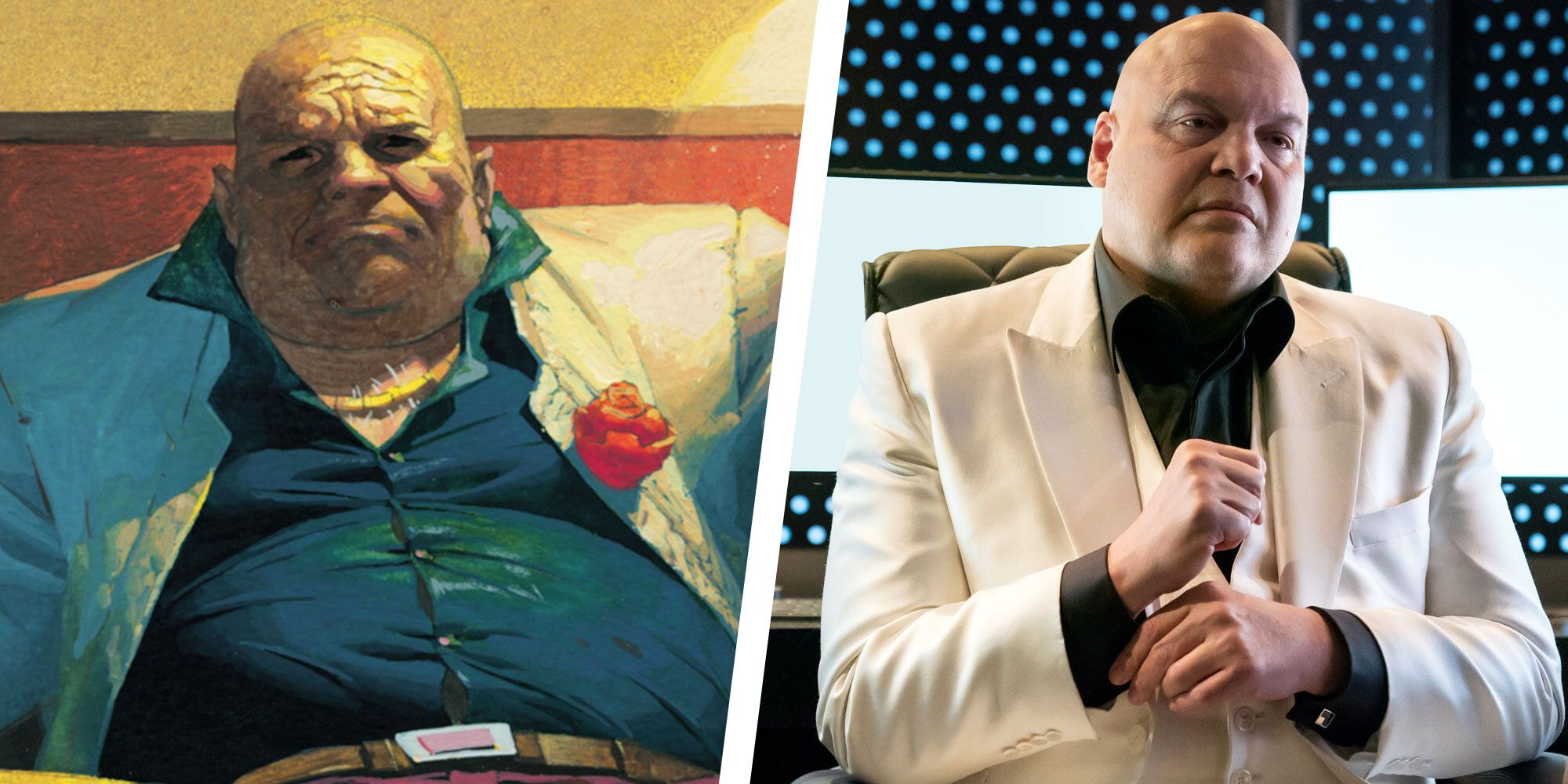 Source: Men's Health
D'Onofrio and Cox still have about three more months to head to the Echo set to shoot their parts if the projected filming window turns out to be accurate. D'Onofrio might appear in both flashbacks and the present because of the history that Echo and Kingpin have together. This could help to explain how Daredevil fits into the tale as he once more faces Wilson Fisk's criminal organization. Wilson Fisk and Matt Murdock's futures in the MCU appear promising given that Daredevil may be returning to Disney+. But before that, She-Hulk: Attorney at Law, which debuts on August 17, is where Charlie Cox's blind protagonist might make his subsequent appearance.
What do you think of Vincent D'Onofrio? Did you like his rendition of Kingpin? Do you have an excitement for the return of Daredevil? What do you think of the picture and the upcoming Echo series? Share your comments down below!
Leave a comment