Tom Holland Joins Artists Who Quit Social Media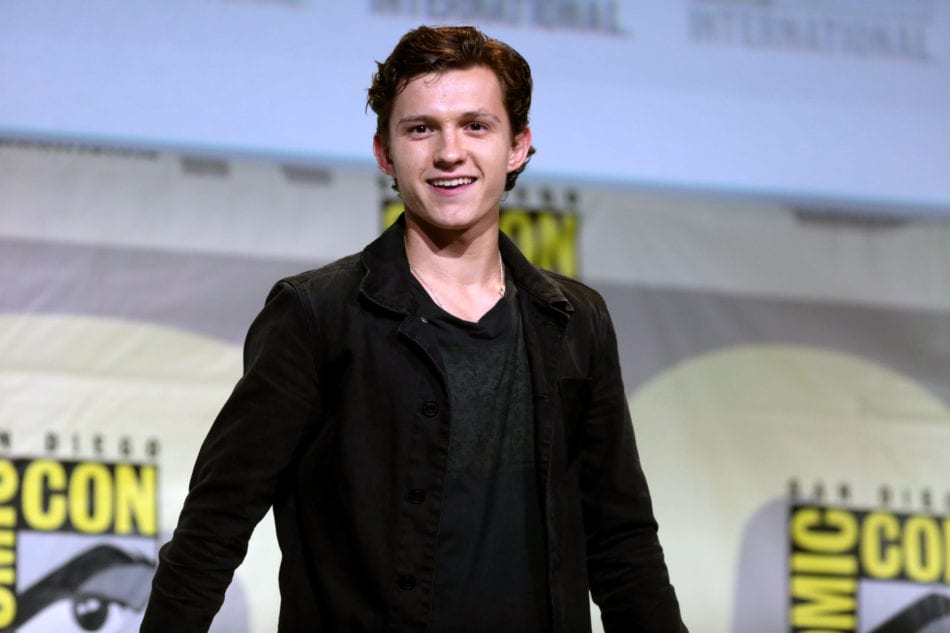 Spider-Man actor, Tom Holland recently announced through his Instagram account that he would unfortunately abandon social media for mental health. In the show business world, for some, having many followers is an indicator of success, which gives social recognition. But for others, this virtual world can bring pitfalls that they prefer to avoid.
Image by Gage Skidmore via Flickr
Holland acknowledged that every time he interacts on social media, or reads news online he feels "in a spiral", so he prefers to stay away only for a while from Instagram and Twitter.
Tom Holland Quits Social Media For Mental Health
Holland is recognized for his role as Spider-Man. At only 26 years old, he has just announced that "asking for help should not be something to be ashamed of". For this reason, Tom Holland quits social media to take care of his mental health.
In a video posted on his Instagram account, the actor has recognized that "I find Instagram and Twitter to be over-stimulating – to be overwhelming, I get caught up and spiral when I read things about me online."
The British performer acknowledges that between the ages of 14 and 17 his peers in high school bullied him. That lead him to collaborate with various organizations dedicated to caring for young people's mental health. Of course, with 67.7 million followers, it gives him a cause to post on his profile, and talk about various organizations he works with.
Image via Sony Pictures
In his post he indicated that "Stem4 is one of the many charities @thebrotherstrust is extremely proud to support – and I'd like to take a moment to shine a light on their fantastic work." His parting words were to post a fond phrase "Love to you all, and let's get talking about mental health."
The organization the artist mentioned is dedicated to supporting adolescents and young people of all ages with mental health issues. As we know, the use of new technologies has many advantages. But, the excessive use of social networks can cause anxiety, depression and distress.
Other Artists Without Social Media
Holland is neither the first nor the last of the well-known artists who have decided to pause his life on social networks. The famous singer Justin Bieber, in 2016 temporarily closed his Instagram account due to criticism from his fans, towards 17-year-old Sofia Richie, who was his new girlfriend at the time.
The 26-year-old actress and singer Selena Gomez, in September 2018, said goodbye to the virtual world because of "the damage done to her by the messages she received". The singer recognized that social media is a very good channel to keep in touch with her fans. They give a voice to each of the artists. However, negative comments "can hurt anyone's feelings."
Image by Gage Skidmore via Flickr
Another actress who moved away from social media was Kristen Stewart, star of the "Twilight" saga. The actress  stated in 2016 in an interview to CBS News "I know I sound ridiculous and really obvious, everyone says this, and I sound like an old person, but we could be doing a lot better".
The artists agree that the criticism they receive on social media can be very harsh. This can affect anyone who is mentally weak or very young, and sometimes they may not know how to deal with it.
This suggests that artists do not necessarily have to use a personal social network account to succeed. There are many who bet on protecting their private life, mental health, and professional careers.
Image via Columbia Pictures
Among these artists stands out Brad Pitt, who needs no introduction, and does not make use of social networks. In an interview with InStyle magazine, where they asked why he does not have an account on Twitter, Facebook, Instagram or similar, he answered "I don't see why I need it".
Keeping Their Privacy
Perhaps, those who prefer not to have active social networks know that the media will talk about them constantly. That is why they prefer to let their professional life in other hands, keeping their private life a secret. All this shows that the interpreter of Spiderman can't take it anymore. This time it wasn't Doctor Octopus or Electro who defeated Spider-Man, it was social media. So, let's wait to see what will happen with this celebrity over time.
Featured Image by Gage Skidmore via Flickr
Leave a comment