Titans Season 4 Release Date Revealed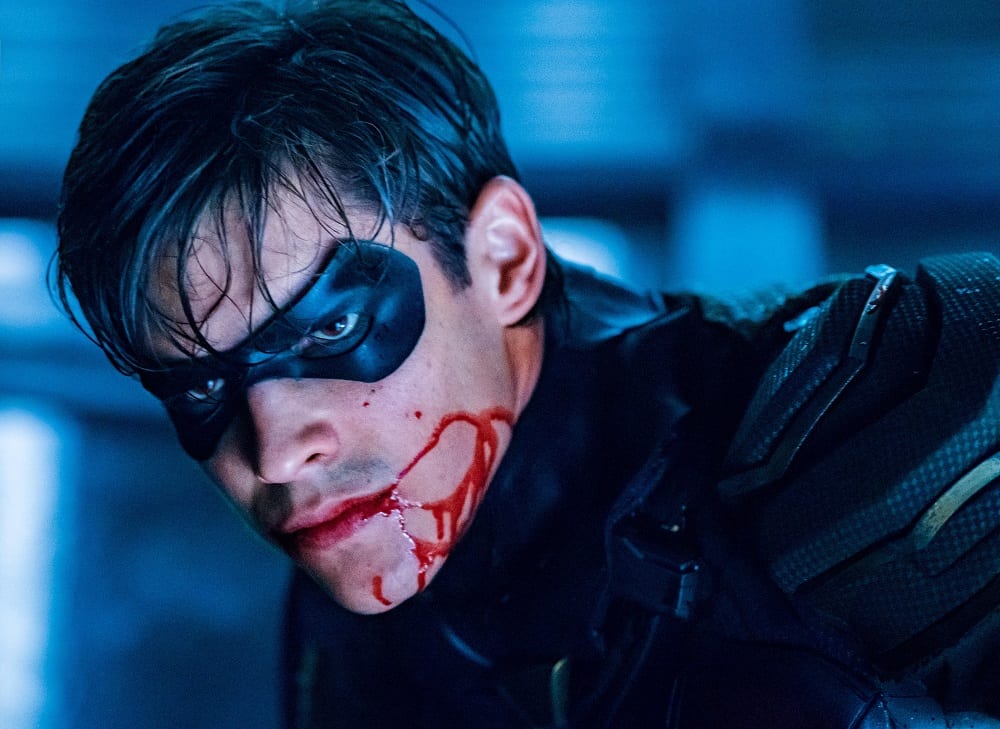 HBO just revealed Titans season 4 release date, including a new teaser with a bloody ritual.
The premiere date will be Thursday, November 3, in the United States. HBO announced at the New York Comic-Con event, where they presented the cast and images of the characters. Titans is one of the live-action series that has captured the attention of fans of this genre. Thus, with a strange ritual, the popular streaming service announced the premiere of season 4. 
Titans Season 4 Released Date Revealed
Image via HBOMax
Titans is a series that follows a group of young superheroes who team up to fight crime. Much of the plot takes place in Batman's hometown, Gotham City.
The fouth season will premiere in the United States on Thursday, November 3. It will start with two episodes, and one will be released weekly until December 1. After that, they will stop half the season, activating six new episodes that will conclude the season in 2023.
Although the trailer already shown doesn't tell us much about what's to come in the fourth season, it does present us with a creepy bloody ritual. Titans' new teaser opens with the chant, "Azarath, Metrion and Zinthos." Raven used words that had been used before to invoke her abilities and dark powers, moving to her parallel world and birthplace.
In addition to this preview, we could see a series of photos. These images confirm that the Titans are moving from Gotham to Bludhaven. This location is the sister city, allowing them to tell many more Nightwing/Dick Grayson stories, making a stop in Metropolis.
HBO unveiled the official announcement of this fourth season at the DC FanDome in October 2021. Since that date, fans have been waiting for the production to reveal additional information.
With the images and trailer HBO unveiled, perhaps fans appeased some of the curiosity because the year-long wait has not been easy. The convulsive moment that Warner Bros. Discovery is living is generating a lot of uncertainty in DC fans, and this has been a breath of fresh air.
HBO Reveals Beast Boy's New Costume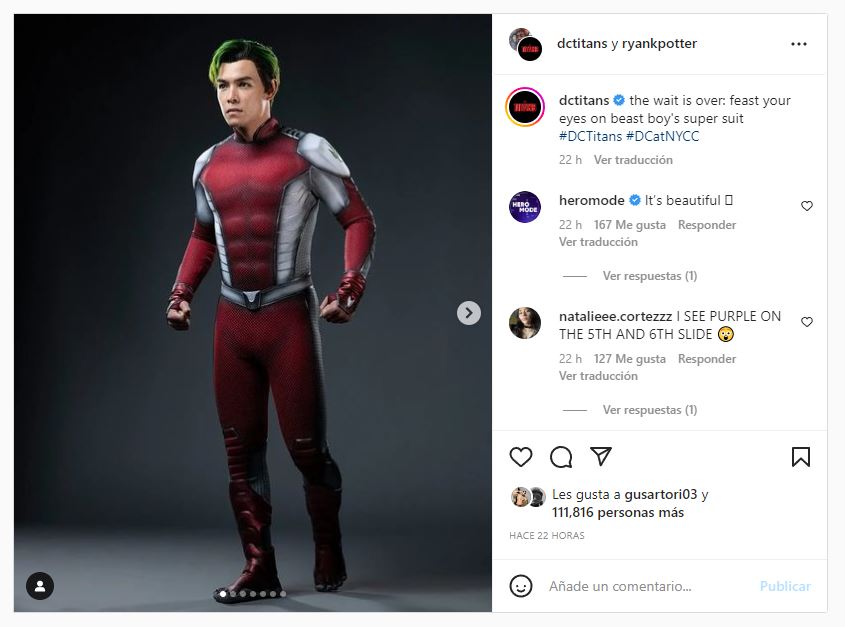 Image: Titans Instagram
In the new images released from Titans Season 4, you can see Beast Boy's new costume, designed by Laura Jean Shannon and her team. Also, we could see the costumes of Brother Blood, Mother Mayhem, and Jinx by Ryan Potter.
So we will see Beast Boy in action. As for some, despite being a member since the beginning of the Titans, his character was a bit relegated. Hopefully, Beast Boy will continue to develop his abilities throughout this season.
Everything indicates that the Titans series is coming back with new stories, locations, and some important DC characters. Season 3 ended with a good showdown between Nightwing and his team against Jason Todd. But the real villain was the unexpected Jonathan Crane, who was defeated and sent back to Arkham Asylum. Although season 3 wasn't filled with much suspense, it did leave the way to forge a new future.
It Will Have a Total of 12 Episodes
Image by Ben Mark Holzberg via HBOMax
Season 4 will have 12 episodes, so it won't be as long as seasons 2 and 3 were. And as you already know, the first two episodes will be released on Thursday, November 3 this year.
The filming of Titans has given fans some idea of what to expect in this upcoming season. We know that actor Joseph Morgan will play Brother Blood. As well as Lost alum Titus Welliver will be out as Lex Luthor.
The plot of this fourth season will be geared toward the Church of Blood, a supernatural cult led by Brother Blood. So, in many ways, it is expected that this season will expand a bit more on the DC storyline. The third season delved quite a bit deeper into some Batman-adjacent details.
Thus, several iconic villains could appear in Titans, not to mention a "long-awaited romance" between Starfire and Nightwing. Cool! So this plot is looking to be bigger and better than ever.
Featured Image Via Warner Bros. Television Distribution 
I am a circus aerialist influenced by Dick Grayson and Spider-Man. Fortunate to write about the characters that inspired me. I also have a Bachelor's degree in Political Science and a Master's degree in International Trade.
Leave a comment