The Vampire Gideon's Suicide Hotline is a Heartfelt Dark Comedy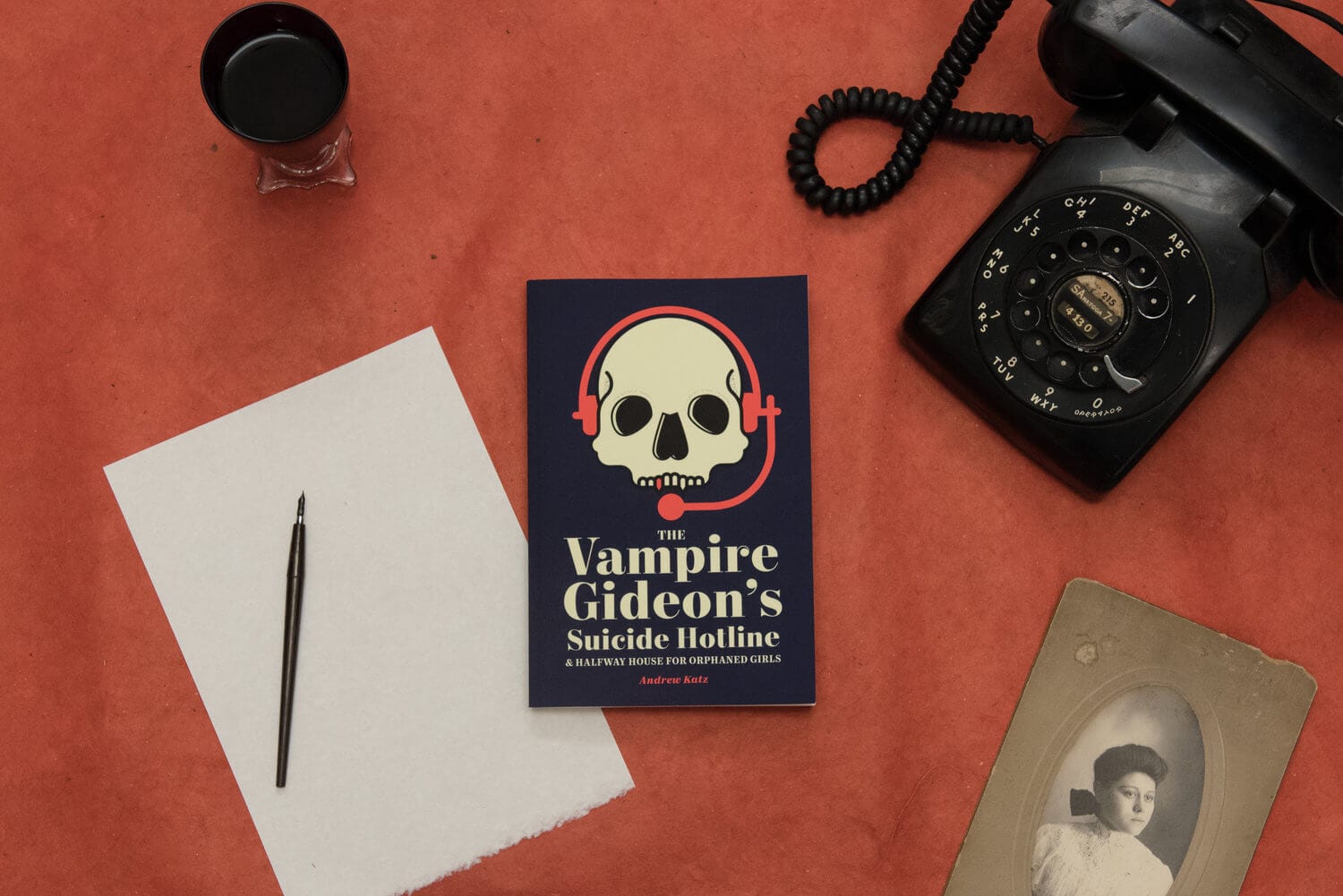 We don't review a lot of books on Comic Years—maybe because it's hard to post pictures when there are no pictures. But every so often, there's a book that is so special, it needs to praised from the mountaintops, and The Vampire Gideon's Suicide Hotline (& Halfway House for Orphaned Girls) is one of those books. It's funny, deep, dark, and refreshing.
The Vampire Gideon's Unique take on Suicide Hotlines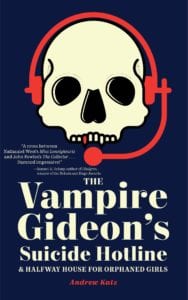 A great cover. (Image: Lanternfish Press)
From page one, you'll love this character. The book opens with him talking to a suicidal teenage boy. "He sounds in need of a kind tone, not an ambulance," Gideon thinks to himself, listening to the boy cry about a girl he's missed his chance with. "However," Gideon goes on, "when it comes to dying, you can never be too careful."
The book is filled with these witty flips on expectations. Gideon listens, responds, and even confides with his callers that he is, in fact, a vampire. However, the novel works not just because of the main character.
Tackling Social Issues and Mental Illness One Hotline Call at a Time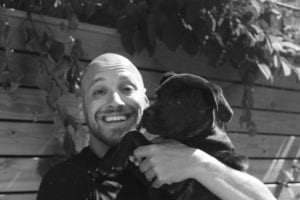 This author loves is doggos. (Image via liberalarts.temple.edu)
This is one of the most relatable books I've read in years. As someone with depression, it's always good to see it represented in a respectful way. But respectful usually means "serious and grim"—like Joker, Miracle Man and Eternity Girl. I love those books, but they are hard to read. Vampire Gideon's Suicide Hotline is a joy to read and still respects mental illness.
And this book gets into serious issues, including rape and prison rape. In those scenes, when Gideon is talking to the victim, author Andrew Katz dials back the humor for just long enough for the emotion and horror to settle in, and then eases us back to his black humor world. For instance, there's a moment when he's talking to a rapist, and the criminal says "The world runs on who the biggest prick is. And in this place, right now, it's me." This entire scene is filled with anxiety, remorse, terror, regret, and then we get Gideon's response: "You are certainly a prick."
What Katz accomplishes with The Vampire Gideon's Suicide Hotline (& Halfway House for Orphaned Girls) is that he doesn't make light of serious moments—he makes them less scary. He doesn't make the issues small, he makes it so that the reader feels more confident facing them.
And that is an amazing thing.
If you want to learn more about Andrew Katz, check out this feature from Lanternfish Press.
(Featured Image: Lanternfish Press)
Roman Colombo finished his MFA in 2010 and now teaches writing and graphic novel literature at various Philadelphia colleges. His first novel, Trading Saints for Sinners, was published in 2014. He's currently working on his next novel and hoping to find an agent soon.
Leave a comment