A Member Of The Mandalorian Series Passes Away And Shocks Everyone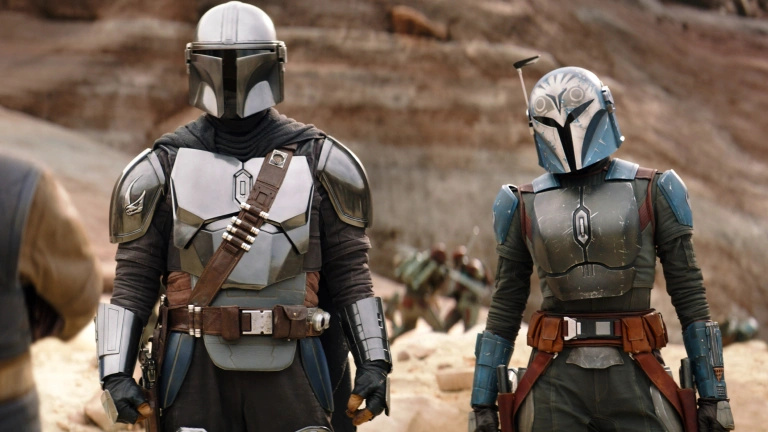 The Star Wars community is in mourning following the tragic loss of a key figure on the crew members for the Mandoverse series. The news of the passing of Shawna Trpcic, the crew member and talented costume designer behind iconic outfits on The Mandalorian, The Book of Boba Fett and Ahsoka, has left a void in the hearts of fans and cast of the franchise.
A Crew Member of The Mandalorian Loses His Life and Shocks Everyone
Image: Disney/Lucasfilm
While Pedro Pascal as Din Djarin may be the most recognizable face of the series, the Star Wars universe that Jon Favreau and Dave Filoni have built depends on an ensemble of talented individuals. Rosario Dawson as Ahsoka Tano and Temuera Morrison as Boba Fett have contributed significantly to the expansion of the Star Wars story, with their own spin-offs that have added layers and depth to the galactic universe. What began as the story of Din Djarin and Grogu has evolved into something much bigger and more ambitious.
Fans of the saga are excitedly preparing for the showdown between the New Republic and Grand Admiral Thrawn, anticipation for which intensified after the events in the Ahsoka series. Dave Filoni, one of the creative pillars behind the Mandoverse, will direct his own film that will unify the various Disney+ stories. While the release date for this film remains a mystery, fans are hoping that the second season of Ahsoka will arrive before Filoni embarks on the story's culmination, as there are many plots to be explored before the conflict with Thrawn.
Shawna Trpcic, while not center stage, played an essential role in the Mandoverse as a costume designer. Her creations brought to life iconic characters such as the chrome Mando, Boba Fett's revamped beskar and Ahsoka Tano's new outfit, making them instant icons of Star Wars culture. His hard work in the shadows was essential to bringing these characters to life.
Comments From Her Star Wars Peers
The news of Trpcic's passing has deeply moved prominent cast and The Mandalorian production crew members. Brendan Wayne, Din Djarin's lead stunt double, shared his feelings online about the sudden loss. Ming-Na Wen, who plays Fennec Shand, also expressed her grief and remembered Trpcic as a legend in his field.
"You were my friend. You looked out for me. We made sure we were "married" to see Gina. You were an award winning artist, a legend and helped bring The Mandalorian, The Book Of Boba Fett and Ahsoka back to life! You are a legend and when the legend becomes a fact, print the legend. R.I.P."
Dave Filoni, known for his deep love of Star Wars, shared his reflections on Shawna Trpcic's impact and how her work shone with the franchise's spirit.
"Shawna had a deep love and appreciation for Star Wars,You can see that in every piece of work she did with us. She loved everything about being a part of these stories, including connecting with fans and being a part of that community. I feel like she has always been a part of Star Wars. Her costumes tell a story, providing the suggestion of a life experience that happened before the cameras rolled. I loved collaborating with Shawna, and I will miss her presence."
Shawna Trpcic's departure leaves a void in The Mandalorian crew members, but fans hope that future Disney+ installments will find someone to continue her legacy of love and care for Star Wars costumes. Despite her absence, her contribution will live on in the history of the galaxy far, far away that we love so much.
Featured Image Via Disney+
I am a circus aerialist influenced by Dick Grayson and Spider-Man. Fortunate to write about the characters that inspired me. I also have a Bachelor's degree in Political Science and a Master's degree in International Trade.
Leave a comment