The Importance Of Cloud Saving – Nintendo's Continued Failures
There are a number of games that allow you to save your data to the cloud. In fact, one of the major features of Nintendo's new online service, the aptly titled Nintendo Switch Online, includes the ability to cloud save your data. This way, if something happens to the information saved to your Switch or SD card, you're in the clear. So, what happens when Animal Crossing, one of the highest performing games on the Switch to date, doesn't support this feature? Unfortunately, a lot of people are losing the time they spent making their New Horizons island with no assistance in sight. Let's talk about the importance of cloud saving and why Nintendo still can't get it right.
What is the Importance of Cloud Saving?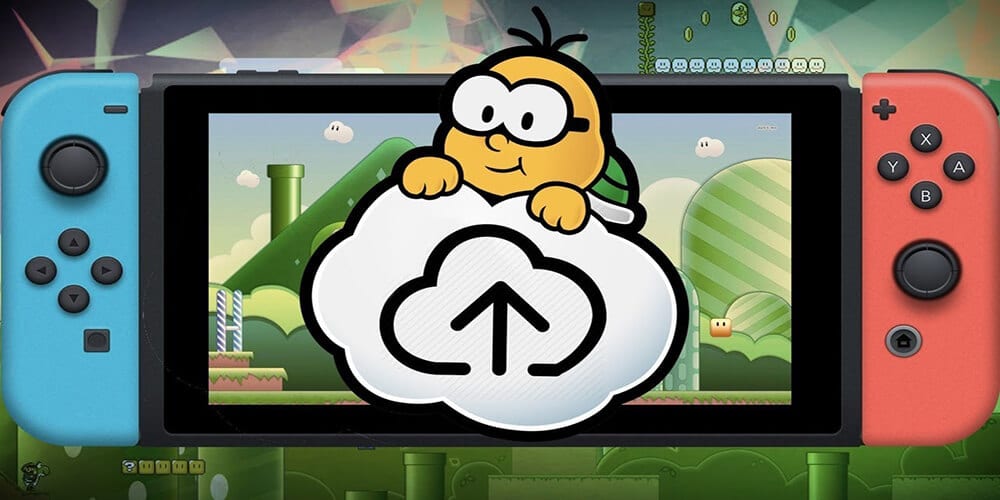 Image Credit: Nintendo
Cloud saving is the ability to store your game data in the cloud. This feature provides you with the security in knowing that if you lose the data somehow, you can still restore your progress in a game on a new console or memory storage platform. The Nintendo Switch uses internal storage as well as microSD cards. Both are known to every so often get corrupted and break files. With cloud saving, you can ensure that any damaged files don't stop you from playing a game with your data. So, how does cloud saving work across the major home consoles? 
How Cloud Saving Works on the PS4, Switch, and Xbox One
Both the Xbox One and PS4 feature cloud saving as a part of simply using the console. In the PS4's case, Auto-Upload is supported on your primary PS4 system. So, if you play something on your account, it automatically goes to the cloud for safekeeping. On the Xbox One, saved games are automatically put on the cloud when logged into Xbox Live. If not, you can still head to your settings and choose the feature. Neither Sony or Microsoft charges you for this feature.
Nintendo does charge you, and although it's a part of their $20 annual Nintendo Switch Online subscription, it still costs money. So, how is it that the one paid version of cloud saving can't get features to actually work correctly? There is no reason why cloud saving should not come standard in a console currently on the market. Nintendo's negligence is only explained by a continued lack of knowledge regarding a comprehensive online experience. Yes, you can technically back up games to the cloud, but not all games support it. Here's the process of cloud saving on the Nintendo Switch.
How to Back up Saves on the Switch (for games that support the cloud)
To save a game to the cloud, you first have to make sure the game supports cloud saves. If you go to the game on the main menu, you can hit the "plus" button to see options for the title. If supported, then you can click "Save Cloud Data Backup" to ensure your progress is never lost. The larger the data file is, then the longer it takes to back up. Simple enough, right? So why in the world isn't this supported for all major Switch titles, especially ones as popular as Animal Crossing? Great games like Splatoon 2 also don't support cloud saves. There's no excuse for it. Although I haven't been the victim of saved game corruption yet, it angers me that some people are. 
Why Doesn't
Animal Crossing
Support Cloud Saving?
Across the history of Animal Crossing, Nintendo has been wary of players manipulating the real-time game clock. Cloud saving could be a way that players could obtain save files from other people on things like eBay, which is a popular place to buy Animal Crossing items on a digital secondhand market. Instead of outright saying this was the case, Nintendo punted on explaining the lack of cloud saving in the game. Instead, they opted for the following statement:
"Animal Crossing: New Horizons does not support the save data cloud feature. However, we're planning to operate a service for recovering backed up data from the server in certain circumstances, like console damage, or loss." 
Quite literally, they explain that there is a server holding save data online. If someone breaks their console or loses it, they can reach out to Nintendo to obtain their data. It's certainly a process that would not be timely nor practical for those eager to continue playing a game for which they paid money. More importantly, the fine print of this statement warns that you can only retrieve your save data once.
Nintendo's Backwards View of Cheating
I understand that Nintendo fears that the sale of content will occur between players. It sort of spoils the purpose of the game. Still, plenty of players are selling items on eBay, as linked above. Likewise, plenty of players jump to manipulate the real-time clock to get items or keep shops open at night. In those terms, I think Nintendo ought to throw their hands up and say "what can we do?" Clearly, their attempt at protecting their game from these sorts of behaviors is limiting their ability to provide cloud access to people who actually want to ensure they don't lose their progress.
Nintendo's track record of fighting subjective injustices regarding their games is as abysmal as their online capabilities. It's no wonder that they can't do either in a productive way. If you follow my work here at Comic Years, then you know how much coverage I give to Nintendo titles, news, and reviews. Still, I continue to find grave disappointment and frustration in following their continued lack of awareness regarding the technology they now insist players pay for. 
If you have an opinion on the importance of cloud saving, then let us know in the comments. Thanks for reading Comic Years for all things gaming, comics, and pop culture. 
Featured Image Credit: Nintendo
Taylor is the Gaming Editor of Comic Years and a lifelong fan of video games. He holds two degrees in Political Communication and wrote a Master's Thesis on resistance movements, race, and the exploitation of college athletes. His wife and two Toy Australian Sheppards keep him sane.
Leave a comment