The Gray Man Trailer Released By Netflix
The trailer for the Netflix movie The Gray Man was released today. The movie, directed by Joe and Anthony Russo, is almost ready, and Netflix shows a part of it. This movie is based on the spy book by author Mark Greaney. The plot revolves around an inmate the CIA recruits to do assassination work.
This character became a ghost, full of mystery and surrounded by rumors because he does not exist officially. The only thing known about him is internally in the CIA; his code name is Sierra SIX. He can kill quite easily and quickly and without showing any remorse in doing so.
Netflix announced The Gray Man's premiere for July 22 in all markets. At that time, we will see a film full of action, killing, and carnage, but mostly bullets and explosions. It will have a lot more, but you will have to wait until the movie is available to detail it.
Brace yourself for jaw-dropping action in a new global spy thriller directed by The @Russo_Brothers.

Ryan Gosling, @ChrisEvans, Ana de Armas, Jessica Henwick, @regejean, Wagner Moura, @Julia_Butters, @dhanushkraja, Alfre Woodard & Billy Bob Thorton star in The Gray Man. July 22 pic.twitter.com/ylMVhoKmGj

— Netflix (@netflix) May 24, 2022
The Gray Man Trailer is Explosive
In the trailer, we see how the hunt begins for Court Gentry, aka Sierra Six, played by Ryan Gosling. The man going after him is Lloyd Hansen, a former CIA partner, played by Chris Evans. Hansen is unhinged and has a rather intense obsession with Gentry. The trailer shows how they frequently confront each other with guns, grenades, knives, and blows.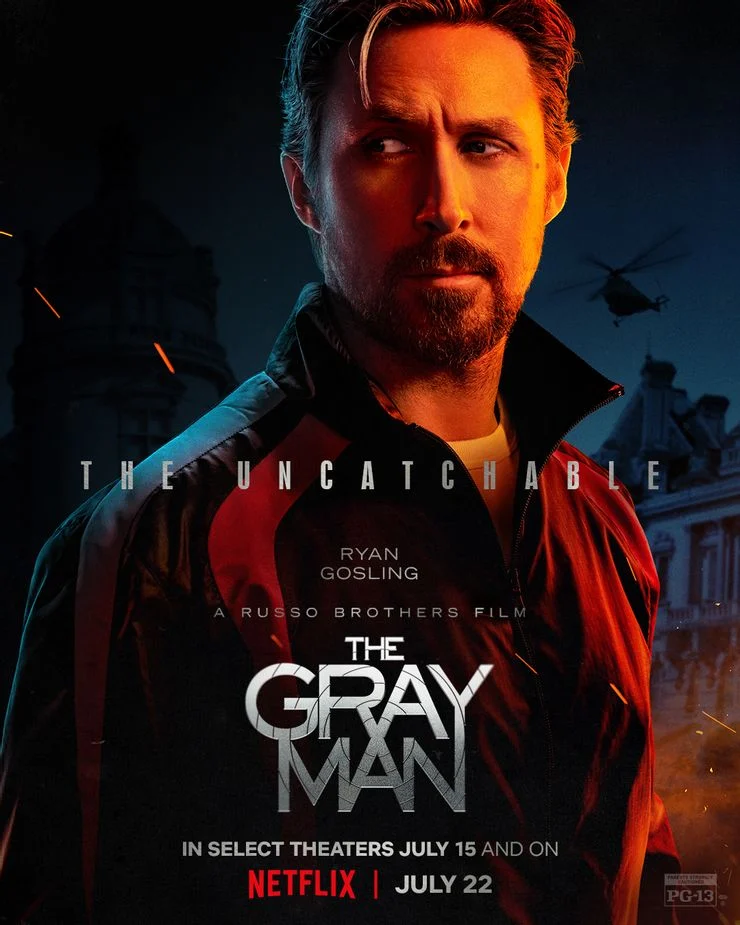 Image via Netflix
Of course, the explosions, special effects, and car chase scenes cannot miss. The Gray Man trailer is filled with all kinds of weapon displays. If you are a fan of shooting all sorts of weapons, you'll probably have fun just by watching the trailer and seeing the good guys and the villains flaunting their big guns.
Lloyd Hansen starts a manhunt to capture Sierra Six until they eventually confront each other. The Gray Man seems to be the classic spy movie filled with action, death, mystery, and weapons. 
The Russo Brothers do it Again
The Russo brothers are in charge of directing this spy-action film. In this movie, we will see Ryan Gosling as Sierra Six escaping from Lloyd Hansen, a former partner who will use everything he has to eliminate him. Six will fight with everything he has, eliminating all the assassins Hansen has sent to confront him.
The Russo brothers stated the following about the film,
"The Gray Man is an incredibly mysterious character with a highly secretive past. In essence, he's a ghost, a minimalist, job is to hide in plain sight. Kill when he needs to kill, and disappear."
The movie stars Ryan Gosling as the main character and Chris Evan as the villain. It will also have the participation of other actors such as Ana de Armas, Jessica Henwick, Billy Bob Thornton, and Regé-Jean Page.
The Russo brothers stated about Evans' participation in the film, highlighting, "Chris is one of the most technically gifted actors we've ever worked with. Highly trained. This allows him to take great risks as a performer. He's also a brilliant student of human behavior, which makes all of his choices, whether he's playing Captain America or a sociopathic ex-CIA agent, truthful. But we do want to go on record and say, where Ryan Gosling may be The Gray Man, Chris Evans is certainly not a sociopath. Well, as far as we know…"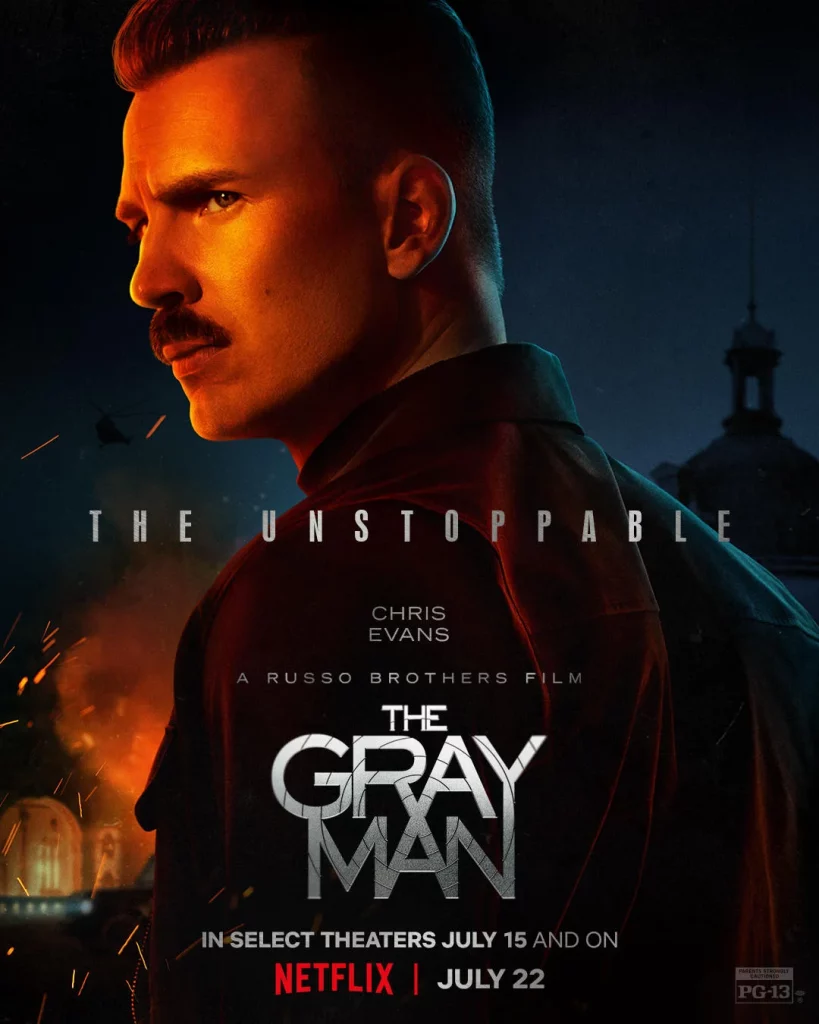 Image via Netflix
Netflix wants to continue producing quality films that can propel its platform to cope with subscribers. That becomes visible in The Gray Man trailer. The Russo brothers, known for The Avengers movies, were chosen to develop it.
The movie will be available on July 22 for all markets, although its release date may vary depending on the time difference between countries.
Featured Image via Netflix
Leave a comment