The First Look of We Can Be Heroes Is Here, And Sharkboy And Lavagirl Are Back!
If you had never heard of Sharkboy and Lavagirl, little online research would convince you to give it a go. The 2005 film, The Adventures of Sharkboy and Lavagirl in 3-D, underperformed at the box office and has some pretty mediocre critic reviews. Despite this, it was a hit for some people, and the film's target audience: kids. Director Robert Rodriquez created the film with ideas thought up by his children, and the influence fills the screen with child-captivating imagery, songs, and more. So, critics may hate it, sure. But all of the people who were kids when it released (like me!) fell in love. When news of a sequel arose, these now-adults (again, me) were pretty thrilled. Well, we finally have our first look at the sequel, We Can Be Heroes, and Sharkboy and Lavagirl are back to excite us once again!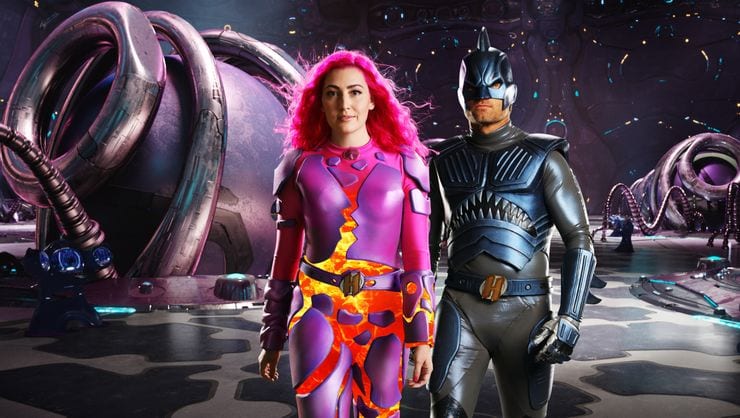 Image via Netflix.
Sharkboy and Lavagirl to Return in We Can Be Heroes First Look
Sharkboy and Lavagirl told the story of Max, a young boy who dreams up Planet Drool as a form of escapism. Here lives Taylor Lautner's Sharkboy, a boy who was raised by sharks after the unfortunate death of his marine biologist father. Lavagirl (Taylor Dooley) is a fire producing inhabitant of Planet Drool. Max, Lavagirl, and Sharkboy must journey off to visit the Ice Princess in order to save the planet, all while Max deals with struggles of his own.
Sure, Sharkboy and Lavagirl is pretty cheesy, and the animation is very 2005. But it was created with nothing but children in mind, and the final product shows. This isn't a movie that tries too hard to appeal to an older audience or seeks to find fans in other age groups. Instead, it reminds kids to keep dreaming, building upon their imagination, and confronting their problems with bravery. How could a kid's movie be any better?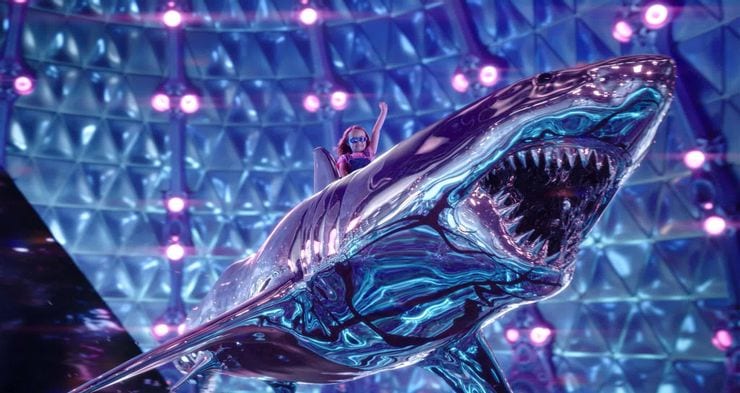 Image via Netflix.
We Can Be Heroes Sparks A Reaction
The upcoming sequel, which brings back our favorite heroes, Sharkboy and Lavagirl, will follow the now-married couple and their superhero pals as they find themselves kidnapped. Only their kids can come to the rescue. It will star Pedro Pascal, Christian Slater, Boyd Holdbrook, Taylor Dooley, and JJ Dashnaw, among others.
The release of the first look at We Can Be Heroes has sparked up quite the controversy and excitement on the internet. And the reason? Sharkboy. You see, Taylor Lautner played the character as a young boy with his whole future ahead of him. Then, only a few years later, he became Jacob Black in the Twilight franchise (which Stephanie Meyer will now let you read from another perspective in Midnight Sun) and shot to stardom. These two roles are easily the most iconic of his career, and fans were excited to see him back on the big screen after escaping his place in front of the camera for a few years.
WHO'S THAT SHARKBOY IMPOSTER WHERE IS TAYLOR LAUTNER pic.twitter.com/cHmv3bg6rF

— alias – WV SPOILERS (@itsjustanx) November 18, 2020
While we're happy to see Taylor Dooley reprising her role, we're pretty bummed about the lack of Lautner. JJ Dashnaw will have to fill up the shark suit instead. Only time will tell if the character is done justice!
You can stream We Can Be Heroes on Netflix starting on January 1st, 2021.
What do you think about the first look photos of We Can Be Heroes? Are you excited to see Sharkboy and Lavagirl back in action? Let us know in the comments!
Featured image via Netflix.
Meghan Hale is the kind of movie lover that has a "must watch" that is a mile long... and growing. When she isn't talking about the latest film and television news she is writing one of her many in-process novels, screaming film trivia at anybody who will listen, and working as a mental health care professional. Follow her on Twitter @meghanrhale for some fun theories and live reactions to all things entertainment.
Leave a comment